Riding a wave of emotion
Share - WeChat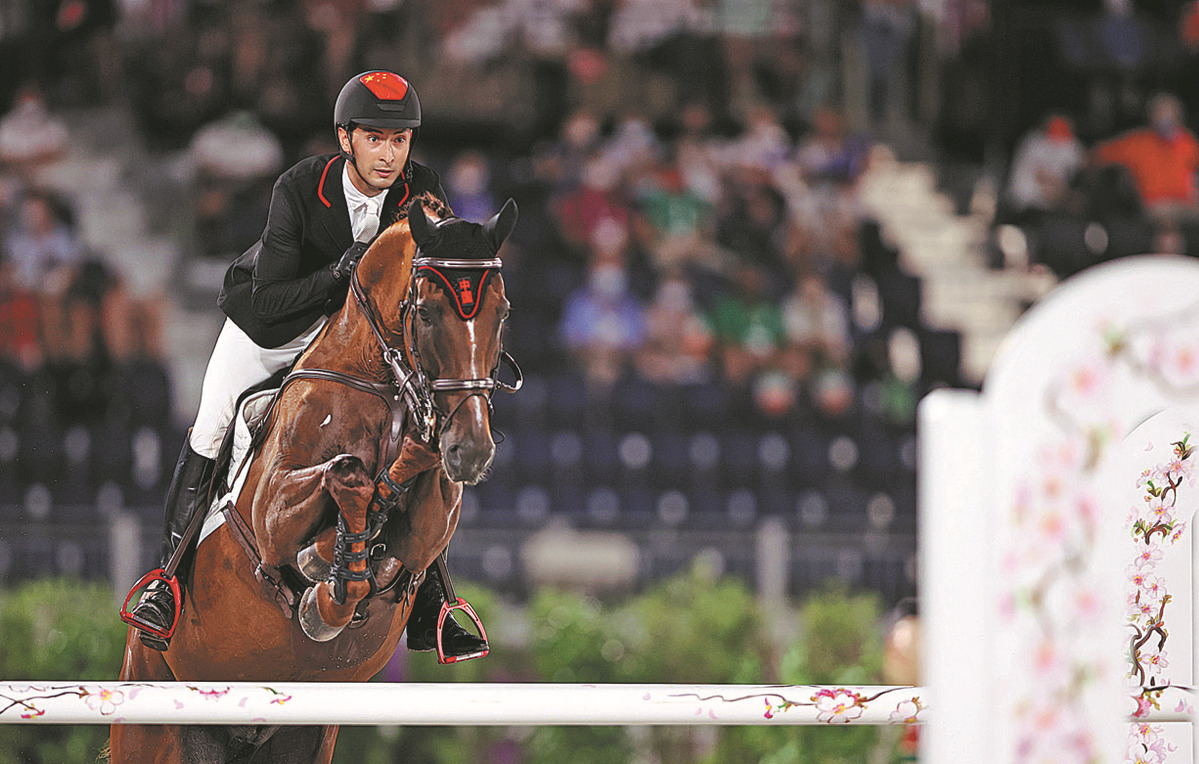 Alex Hua Tian 'incredibly proud' to make more history on horseback for China
Having made history for his country at the unprecedented Olympics in Tokyo, Chinese rider Alex Hua Tian had every right to be proud of his efforts-even if glory eluded him and his teammates on this occasion.
On Monday, China's four eventing riders wound up their Olympic campaign by finishing a respectable ninth in their first ever appearance in the team competition, with Britain taking gold.
In the individual competition, Hua was the only Chinese rider to the reach the final, finishing 25th on board Don Geniro, with whom he finished eighth at the Rio Olympics.
"Tough sport, tough day. Not the end that I wanted individually but incredibly proud to be part of the first Chinese equestrian eventing team at an Olympics," said Hua.
"Don jumped the round of his life last night under the lights in the Equestrian Park. However, I made a mistake with my distance to the last fence and Don said, 'Sorry, I can't jump from there!'
"Thankfully, I stayed on and finished the course, although I cannot help but feel that I let Don down when he was trying his hardest. It's me giving him a fright and even though he had used up everything he had in the first round.
"They are such wonderful, generous animals. Gutted but thankful I have a happy healthy partner traveling home-thank you, Don, for everything this week."
Hua made history at the Beijing Games in 2008 when he became China's first equestrian Olympian at the age of 18, and remains the youngest eventer in Olympic history.
After missing out on London 2012, Hua bounced back to reach Rio 2016. His teammates Bao Yingfeng and Sun Huadong, who made their Olympic debuts in Tokyo, finished 35th and 37th respectively to miss out on the final.
Substitute rider Liang Ruiji did not get a chance to compete but still earned special praise from team leader Hu Biao.
"Due to the pandemic, Liang Ruiji was unable to come to Europe to train with his horse. So he let the younger riders Bao Yingfeng and Sun Huadong replace him," said Hu. "Even though he did not compete in Tokyo, he has been a vital part of the team."