Wuhan launches citywide COVID testing campaign
Share - WeChat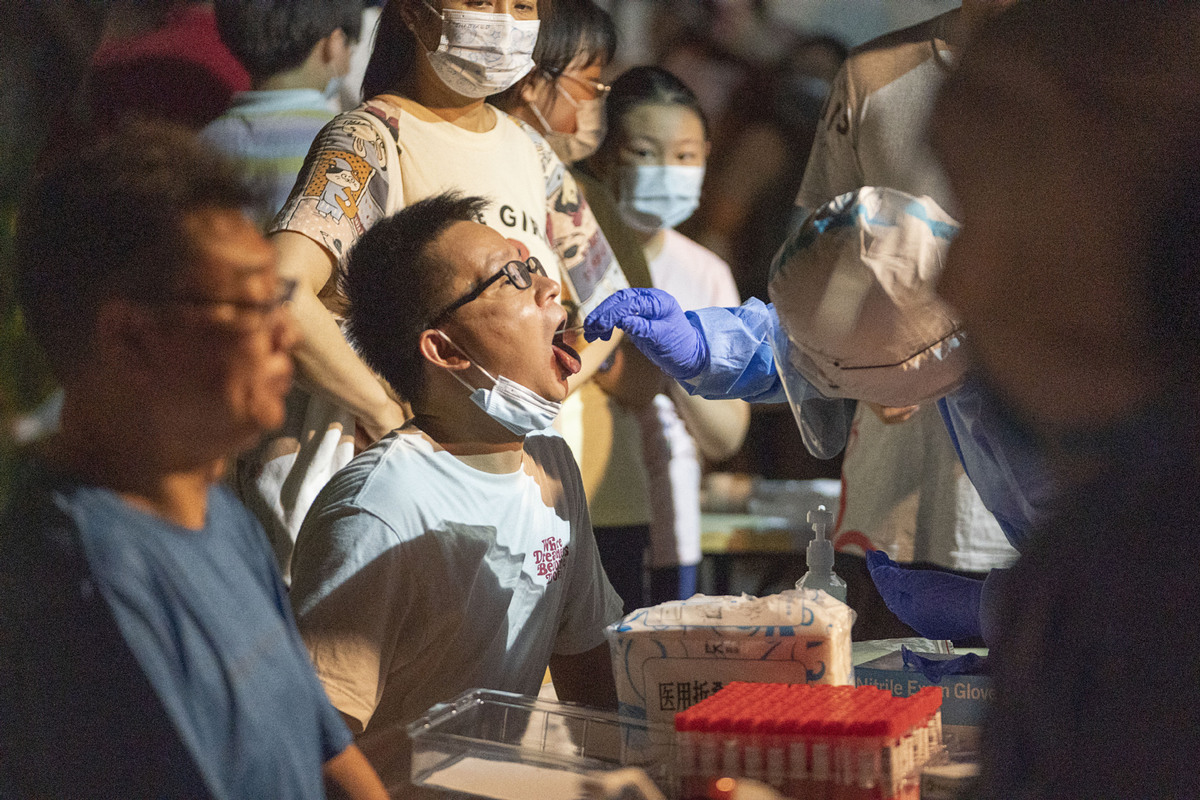 The other two patients are close contacts of Tang, said Li Yang, deputy director of the Hubei Provincial Center for Disease Control and Prevention, on Tuesday.
The three patients are all infected with the Delta variant. The three cases are related to the Huai'an ones, according to results of epidemiological survey and gene sequencing, Li said.
The Huai'an tour group had visited an outbreak hot spot, Zhangjiajie, Hunan province, before their short stay in Jingzhou Railway Station. Several people in the group have tested positive for COVID-19.
The three Wuhan patients, as well as one from Huanggang and two in Jingzhou, are at a designated COVID-19 hospital for medical treatment, Liu Dongru, deputy director of the Hubei Health Commission said at a news conference on Tuesday.
They are all in a stable condition. Liu said virus prevention and control measures have been activated at all levels in Wuhan to prevent the spread of the virus.
Restrictions have been imposed on traffic and public transportation in the city.