Water protection wins hearts and minds
Share - WeChat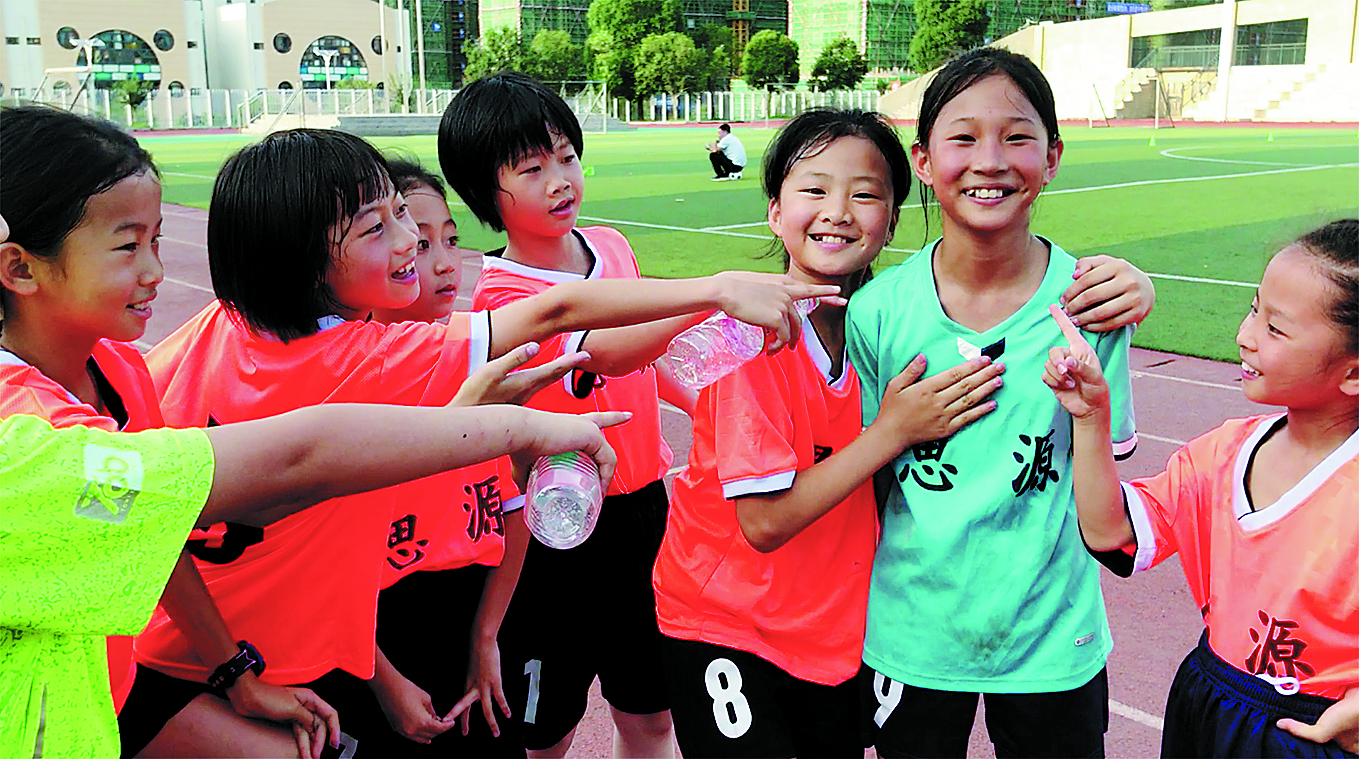 Chen Sihan, from Anyuan, a small county in Jiangxi province, often gets up at 5 am on weekends to play soccer with friends, in addition to training for two hours on weekdays.
The slim, ponytailed 11-year-old is the best player on her school's team for girls. Having once scored four goals in a game, she would like to compete against stronger rivals, such as senior students.
Although she is fond of soccer, to Chen and her teammates, it's just an interest for the moment, and they would like to keep it that way. However, not every child on the Chinese mainland is so lucky.
Standardized soccer pitches and professional training for juniors are still relatively new in Anyuan, a mountainous area that was mired in poverty until two years ago, especially in its villages.
The Siyuan Experimental School, jointly built by the Yanai Foundation from Hong Kong and the Anyuan government in 2015, provides a stage for children to grow and develop.
In addition to reminding students to be grateful for the help they have received, the word siyuan ("remember the source") in the school's name highlights the mutual support between Hong Kong and Jiangxi, which are connected by an important river-the Dongjiang.
Located near the source of the river, which supplies the bulk of Hong Kong's fresh water, Anyuan and nearby counties have made many years of efforts, often at the expense of economic development, to protect the local environment.
Along with allocating resources annually to plant trees and conserve water, Anyuan has banned logging and mining in the area through which the river flows and also rejected hundreds of investment projects that failed to meet its environmental protection requirements.
Lai Jinshan, a 32-year-old ranger at Sanbaishan Mountain, a national forest park near the river's headwaters, inspects the surroundings on foot almost every day, irrespective of scorching heat or pouring rain. The intense schedule means he wears out three or four pairs of shoes every year.
Despite the advanced technology being used in the conservation efforts, a lot of work must still be done manually, he said. The forest always needs care and guarding, which is why he chose the job.