Beat the heat with a cool Amazonian adventure
Share - WeChat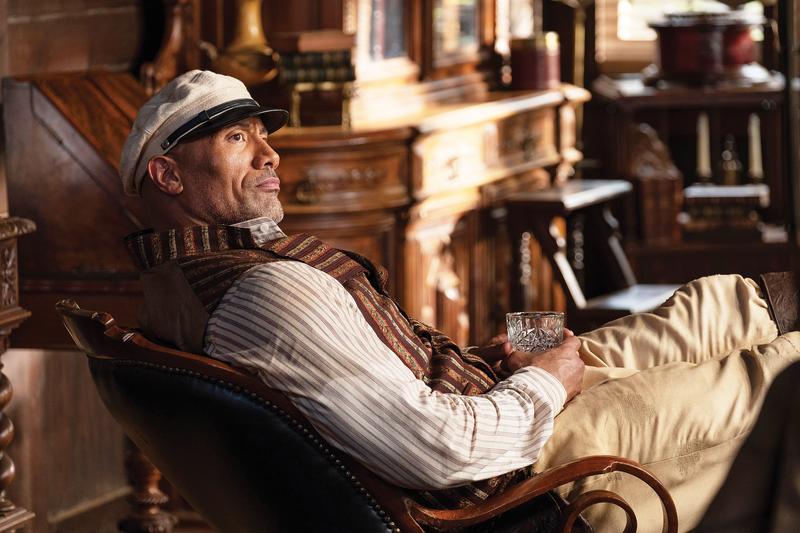 The summertime goofy blockbuster season that was cancelled in 2020 due to COVID-19 appears to be making a slow comeback. Granted, Hong Kong cinemas did roll out new films last year, but the landscape was decidedly different — marked by local Indies and European festival stragglers.
Pundits and analysts wondered if crowds would return for the big budget nonsense they are accustomed to watching during the hottest months of the year and the answer appears to be: Yes. F9, Pixar's Luca, and Marvel's Black Widow have racked up nearly HK$100 million (US$12.85 million) in ticket sales since Godzilla vs Kong started the ball rolling in April.
Into this rebirth season comes Jungle Cruise, a slice of classic Disney IP product. And product it is indeed. While not the obviously shameless intellectual property plug that Warner's Space Jam: A New Legacy is, Jungle Cruise is nonetheless the House of Mouse at its most brand forward. Marry that to star Dwayne Johnson's carefully calculated myth-making and marketing and you have a recipe for what will likely be the least artistic, most creatively cynical film of the year. Which is not to say it's "bad": this is polished, high production value entertainment, precision engineered to appeal to the largest possible segment of the movie-going public — and perhaps get them interested in a visit to the park one day.
Like the multi-billion dollar property that is Pirates of the Caribbean, Jungle Cruise is based on a ride through the eponymous Disney theme park from which racist depictions of Amazonian native people were removed recently. In the film, early-20th century scientist Lily Houghton (Emily Blunt) hires cranky riverboat captain Frank Wolff (Johnson) to take her and her fussy brother MacGregor (Jack Whitehall) down the Amazon to locate a legendary tree of life that could be the basis for medical progress.