The flowering of nature-inspired art
Share - WeChat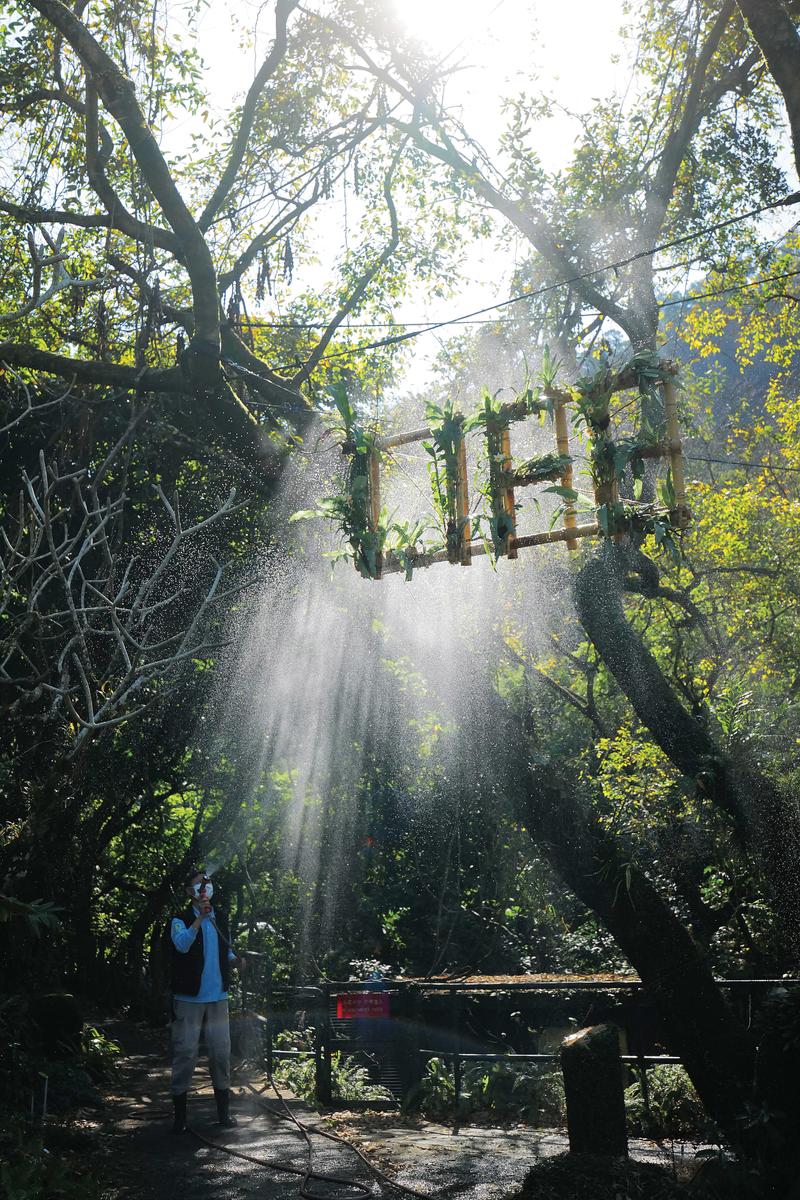 Several Hong Kong artists have turned to exploring the relationship between man and nature in a world that is drastically changed in the wake of COVID-19. Joyce Yip reports.
Known for creating festive installations for the likes of K11 and Clockenflap, Soto Kwok has long been urging his clients to replace plastics and fiberglass with the ultimate biodegradable material: plants.
Last year, he took over Hong Kong Times Square's year-end setup, installing a cascading botanical chandelier and a towering Christmas tree made of wooden boxes. In the summer of 2021, he and his team from Botanic Union, a 30,000-square feet nursery Kwok co-founded a year ago, are back at the Causeway Bay shopping mall with a garden-inspired playground built using recyclable materials and, of course, plants.
"Traditional exhibitions designed with PVC and synthetic materials aren't sustainable. At the end of the day, they don't mean anything to society, nor will our next generation get anything from them," says Kwok. "So why don't we create the same visual impacts but with sustainable and upcycled materials, brimming with stories and history?"