Artist turns work into life-saving equipment
Share - WeChat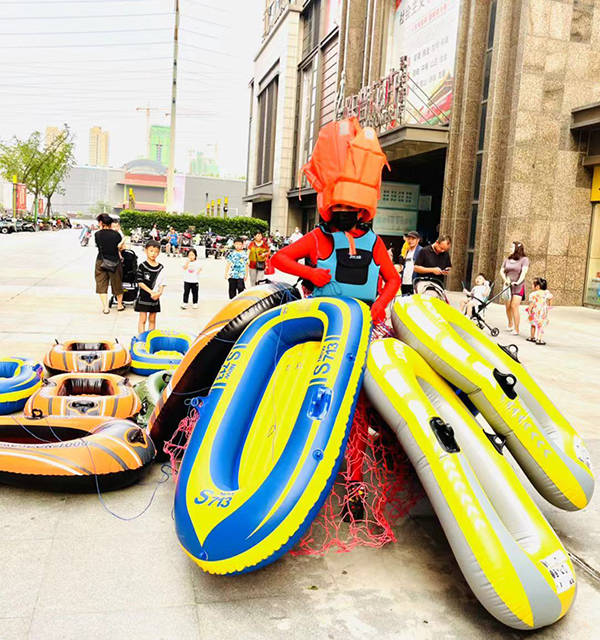 A Beijing-based artist has visited a flood-stricken city to turn her artwork into life-saving equipment for donation.
Zhengzhou city in Central China's Henan province suffered from a serious flood last week, which caught the whole nation's attention. Artist and environmentalist Kong Ning went to Zhengzhou on Wednesday to present her installation artwork entitled "Floating", which is composed of 15 canoes and calls on people to fight together against flooding.
The installation "Floating" symbolizes floating to Mother Earth's embrace, and letting love calm down the earth, according to Kong.
Kong said everyone has to care more about the earth, the environment, and each living thing. "I hope our earth could return to a normal state and there will be less natural disasters," she said.
She has been appealing to the public to protect the environment through her performance art and art installations for years. As early as 2016, she put on a performance art piece named "Throbbing Orange", where she sat on top of 443 life vests.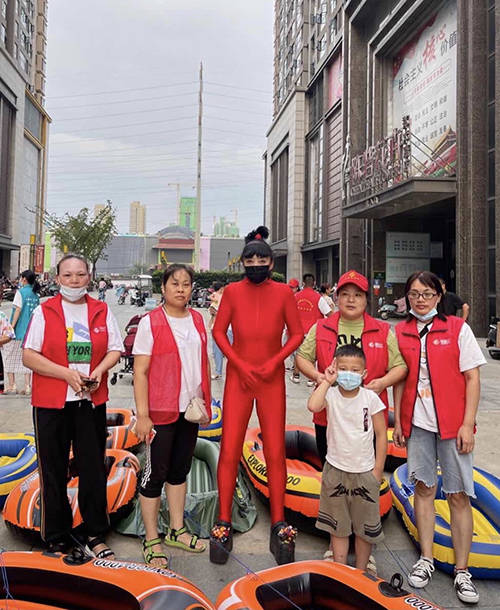 "I think each of us has to prepare a life-saving package, with portable life jackets and biscuits inside, especially in the rainy season," Kong said. "Global warming is getting serious, and we should keep alert and learn survival skills."
After the performance art in Zhengzhou, Kong donated the 15 canoes and 443 life vests used in her previous artwork to the local street office. The donations will be transferred to Xinxiang city in the province, which is still suffering from floods.
Most Popular