Plans for green transportation meeting on track
Share - WeChat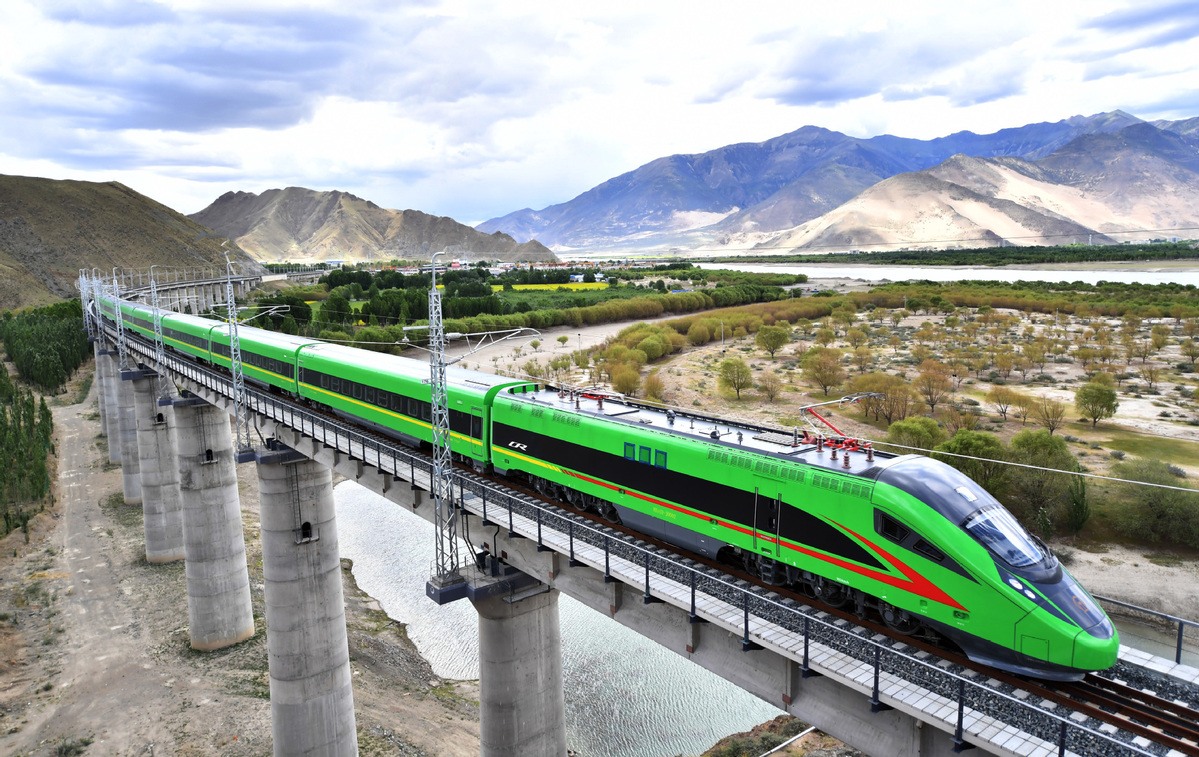 UN conference key work for ministry, along with sector's latest Five-Year Plan
China's transport sector is forging ahead with preparations for the second United Nations Global Sustainable Transport Conference in Beijing later this year, the Ministry of Transport said on Thursday.
"All preparatory work has gone smoothly," ministry spokesman Sun Wenjian told a news conference in Beijing, adding that China is maintaining close communication with the UN.
"Leaders from the ministry have given invitations to foreign counterparts while attending international events recently," Sun said.
The conference, initiated by the UN and organized by the Chinese government, will take place in Beijing from Oct 14 to 16.
Sun said the meeting will include both online and offline events and will be a great opportunity for industry insiders to exchange ideas about how to support sustainable transportation growth to achieve goals set by the 2030 Agenda for Sustainable Development and the Paris Agreement on climate change.
The first such conference was held in November 2016, in Ashkhabad, Turkmenistan.
The organization of the conference is high on China's agenda to support green development in the transport sector. It is also one of the main goals of the ministry's plan for rest of this year, Sun said.
Another is to carry out measures to reach carbon neutrality, including deepening implementation of multimode transportation, transporting more large freight via green means, and building more charging stations for new energy vehicles at transport hubs such as freeway service centers.
He said other major plans for the ministry this year include releasing the 14th Five-Year Plan (2021-25) for the transport sector to promote the development of a modern and comprehensive transport network. Projects will include ongoing construction of the Sichuan-Tibet railway and the Beijing-Tibet freeway.
The ministry will advance the establishment of an international logistics system better linking China with other parts of the world, and practical ways to ensure its safety will also be studied.
In addition to plans for the rest of the year, Sun also released figures showing China's transport sector has been getting back to full speed thanks to the COVID-19 pandemic being generally brought under control domestically.
From January to June, investment in the transport sector remained high, with 1.5 trillion yuan ($231.6 billion) of fixed-asset investment completed, a year-on-year increase of 8.3 percent. Most of the money, 1.2 trillion yuan, was invested in highways and waterways, an increase of 13.3 percent over the same period last year and up 22.2 percent on the first half of 2019.
Passenger traffic volume continued to recover but still remains low compared with figures before the pandemic.
In the first half of the year, the country handled 24.75 billion metric tons of cargoes, a year-on-year increase of 24.6 percent and 14.9 percent more than in the same period in 2019.