Delta variant: Vaccinated people recovered faster
Share - WeChat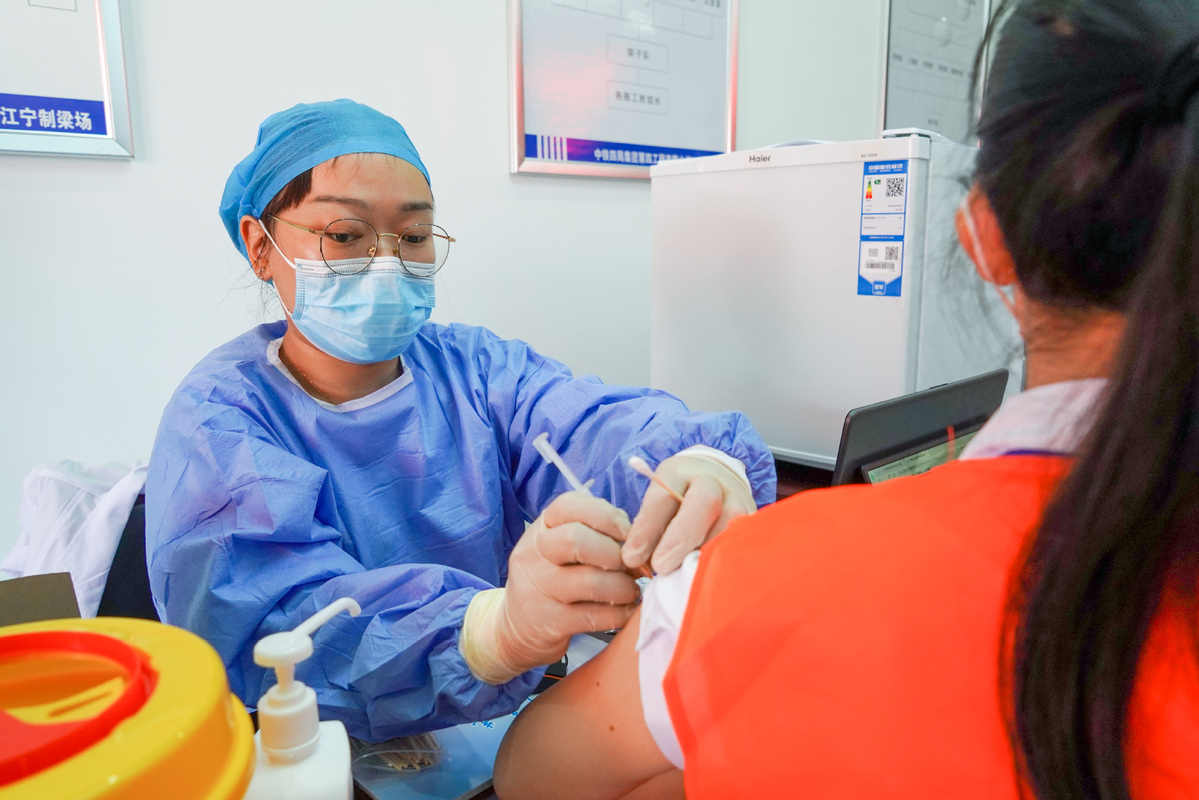 The length of hospitalization for infections of the coronavirus Delta variant was shorter for vaccinated people than for unvaccinated ones, according to a recent report published by the Chinese Center for Disease Control and Prevention.
The report, published online by China CDC Weekly, referred to three cases of the COVID-19 Delta variant — two vaccinated patients and an unvaccinated one. They were transferred separately to the Public Health Clinical Center of Chengdu for isolation and treatment on April 26, May 3, and May 10.
Researchers found that two of the patients — both with complete vaccinations — experienced a shorter time from diagnosis to antibody positivity than the unvaccinated patient, and they were discharged faster from the hospital.
Other indicators were also positive for the vaccinated pair. A technique known a fluorescent polymerase chain reaction, or PCR, is commonly used to detect and diagnose infectious diseases. The lower the "cycle threshold" or Ct value, of PCR for a patient, the more severe the infection is.
Both vaccinated patients had higher Ct values, meaning their infections were less severe.
Vaccination should be the first strategy used against the coronavirus and should be promoted efficiently, the report said.
The new Delta variant — a mutated and more virulent strain of the coronavirus — was imported into China and threatens public health efforts.
Bao Changjun, director of the Acute Infectious Disease Control Institute of the CDC in Jiangsu province, said the transmission capacity of the Delta variant is significantly enhanced — double that of past strains and 40 percent more contagious that the Alpha variant discovered in the United Kingdom.
Feng Xiaojie contributed to this story.