Doctor helps people breathe easier at high elevations
Share - WeChat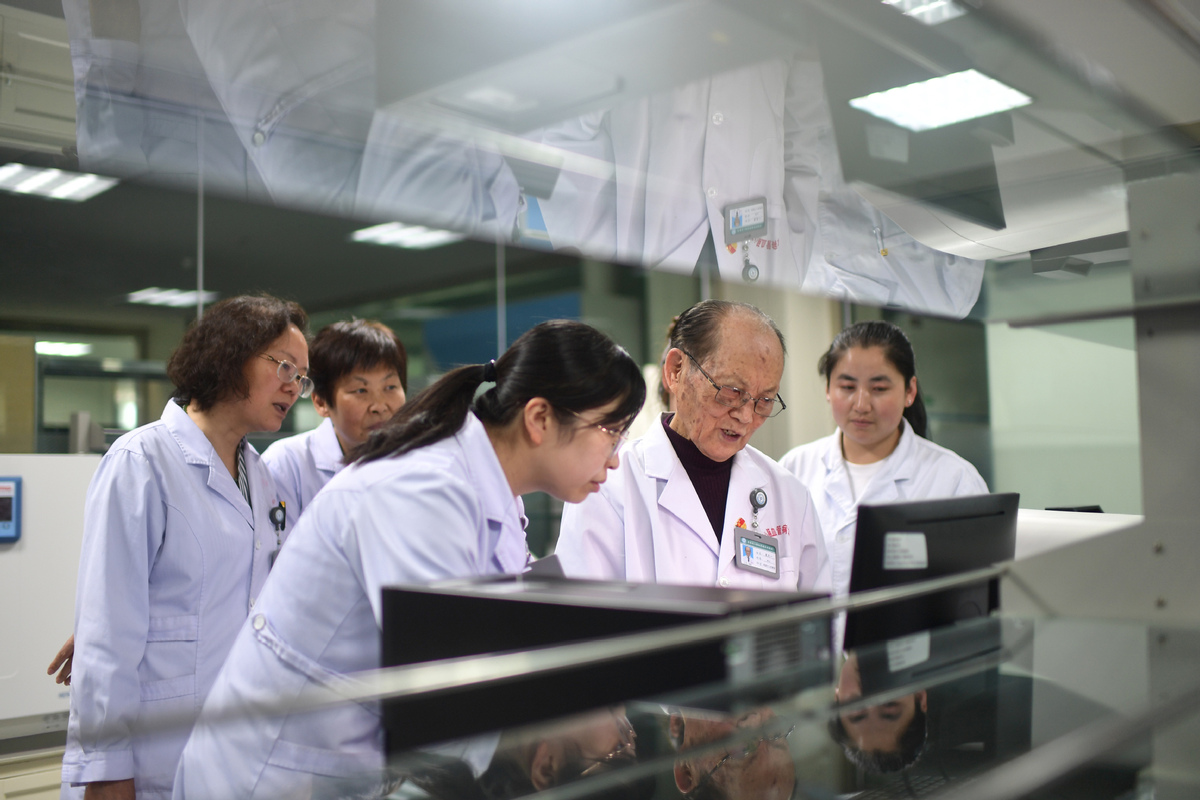 Pioneer's legacy includes protocol that aided Qinghai-Tibet Railway construction
Wu Tianyi is the only member of the Chinese Academy of Engineering living in Northwest China's Qinghai province.
The 84-year-old is a pioneer of high-altitude medicine, as well as an expert in hypoxic physiology.
For more than 60 years, Wu has used his medical knowledge to protect the lives and well-being of the people on the Qinghai-Tibet Plateau, and on June 29, during celebrations for the Communist Party of China's 100th anniversary, he was awarded the July 1 Medal, an honor given to outstanding Party members.
Wu began studying at the China Medical University in Northeast China's Liaoning province in 1951. Seven years later in 1958, he left for Qinghai as the country was encouraging young people from more prosperous provinces to get involved in the development of the northwest.
Along with many of the other young arrivals, Wu soon began to experience symptoms of altitude sickness, such as breathing difficulty, headaches and fatigue.
While altitude sickness commonly affects people new to live at high elevations and usually goes away as their bodies adapt, it can also affect those born and brought up at such heights a progressive condition that is known as Chronic Mountain Sickness.