Shanghai stresses equality in plan for development of women, kids
Share - WeChat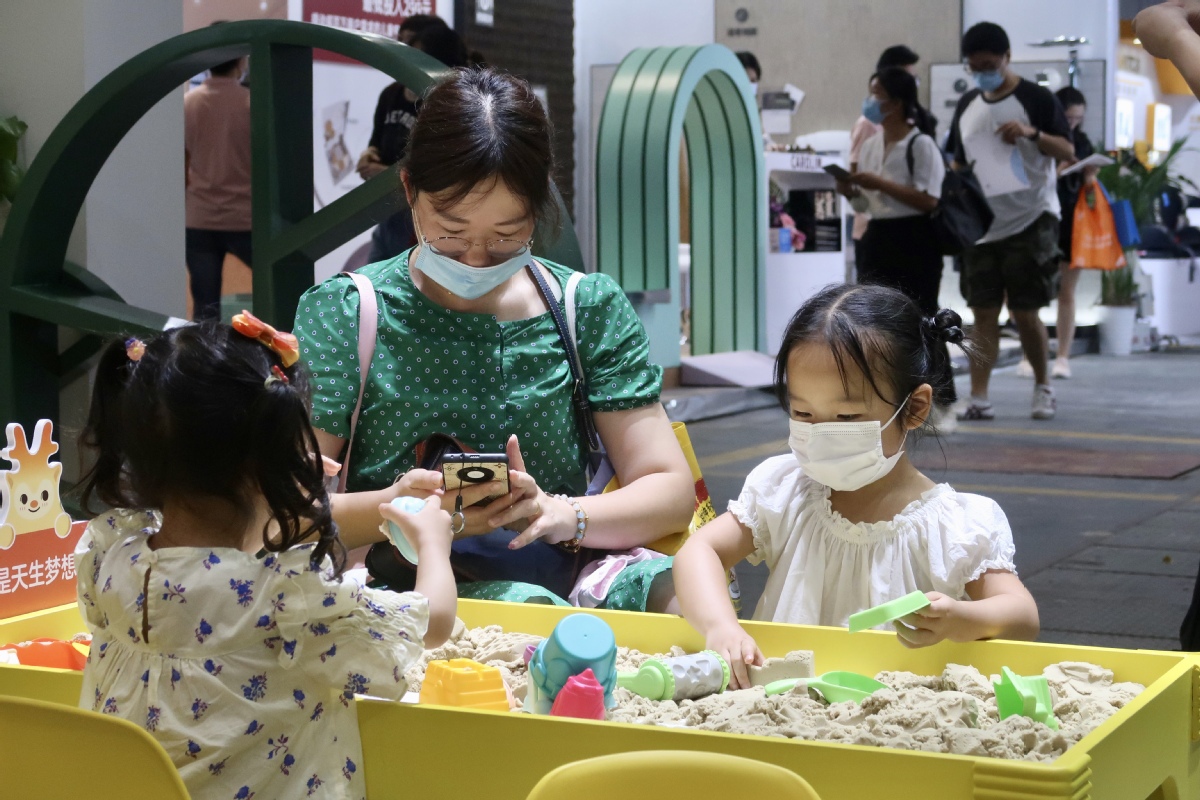 Shanghai released its municipal 14th Five-Year Plan (2021-25) for women's and children's development based on gender equality and child priority principles on Tuesday.
It said that the perspective of women's and children's development will be included in designing legal and social rules to ensure that the development strategy of the two groups is in line with Shanghai's status as a socialist modern metropolis with global influence.
Altogether, 33 main indicators regarding women's prioritized development and 28 regarding that of children have been included in the plan with an ultimate goal to further promote women and children to have more equal and prioritized development as society advances.
The Shanghai Women's Physical and Mental Health Development Research Center will be established to help women live with better health and cope with challenges from personal development, family and work.
Better employment guidance will be provided to female university students to assist more of them in realizing their potential in emerging industries.
"Also, we'll work on research into family support policies when the country has adopted the universal three-child policy to provide suggestions for policymaking in the city," said Ma Liejian, chairwoman of the Shanghai Women's Federation.
"Our fundamental thought is to encourage both parents to share child-raising duties and reduce women's burdens in child birth and child nurturing," she said.
The plan also said that by 2025 a children's activity center will be available in each residential neighborhood or village as an effort to build child-friendly communities.
"Also, when doing construction and face-lifts for the city's initiatives, including the five newly planned satellite cities, upgrading the waterfront areas of the Huangpu River and Suzhou Creek, and old residential house renovation, the perspective of children will be taken into consideration," said Wu Qianyu, a deputy director of the Shanghai Municipal Women and Children's Work Commission.
The plan said the government will also support more children with physical and mental disabilities to go to average public schools for education.
Ping Hui, deputy director of the Shanghai Municipal Women and Children's Work Commission and an inspector-general of the Shanghai Municipal Education Commission, said that currently more than 9,000 children study at the 32 special primary and junior middle schools in the city.