One man's quest to protect country's endemic species
Share - WeChat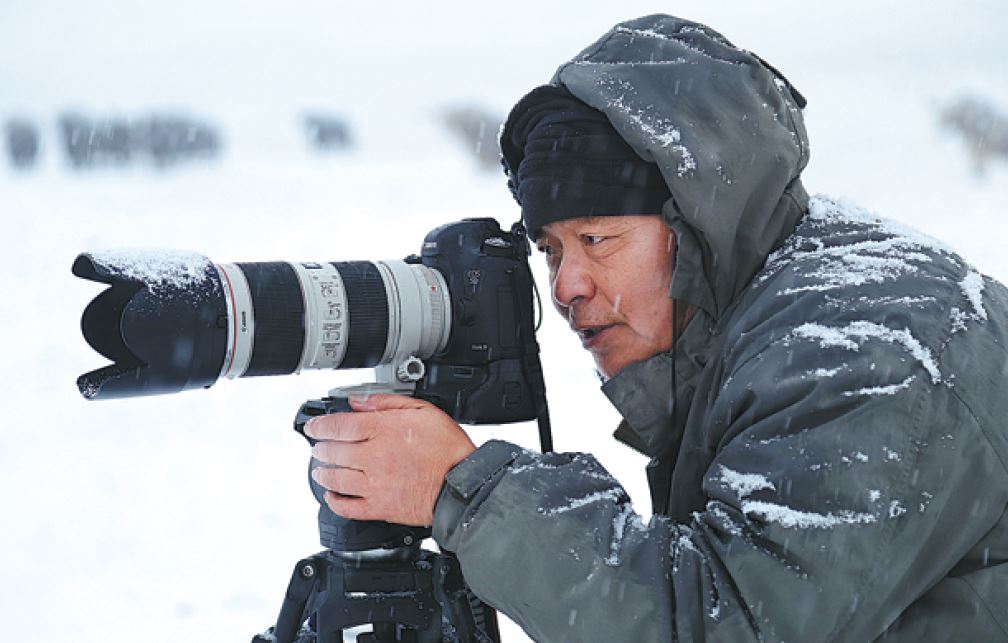 From soldier to wildlife photographer, Shandong native advocates for conserving endangered animals through powerful, moving images in Qinghai-Tibet Plateau
"Cease to struggle and you cease to live." This is the motto Ge Yuxiu lives by. "I am still not too old to move. I can still do something," he said while smiling.
The 68-year-old Shandong province native has lived in Qinghai province for 51 years. For almost half that time, he has been on the Qinghai-Tibet Plateau, where he has devoted his life to photographing and protecting wild animals.
Despite serious heart trouble, Ge is determined to stay on the high-altitude plateau and continue to do something to help conserve wildlife in the area, which is sometimes called the "Third Pole" for the amount of water stored in its glaciers.
Ge came to Qinghai to serve in the People's Liberation Army in 1970. He was lucky enough to gain access to a camera after he became company commander eight years later.
His enthusiasm for photography grew after a photo he took of soldiers reading news articles written on a blackboard was published in the Qinghai Daily in 1979.
He probably would never have turned to photographing wild animals without a visit to Bird Island in Qinghai Lake-China's largest inland saltwater lake-in 1995, after he had retired from the army and had begun working in financial sector.