COVID-19 may harm cognition
Share - WeChat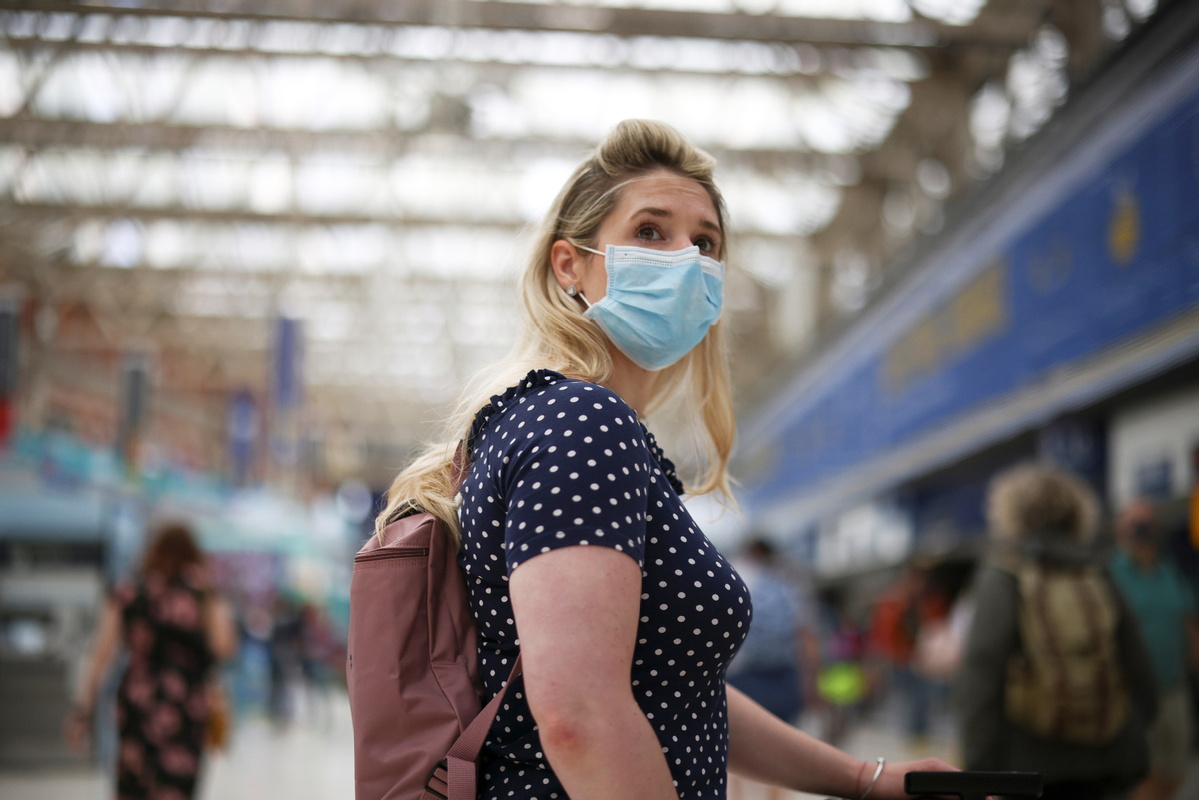 British study shows recovered patients displaying signs of reduced intelligence
COVID-19 disease can lead to a reduction in cognitive ability, according to a United Kingdom study that found many people recovering from the illness scored lower on intelligence tests than people who had not contracted the novel coronavirus.
The level of cognitive impairment is linked to the severity of the disease, with some patients who had been hospitalized and put on ventilators experiencing the equivalent of a seven-point drop in IQ, according to the study, which was published in The Lancet.
Adam Hampshire, a cognitive neuroscientist at Imperial College London and lead author of the paper, said it remains unclear how long the impact on cognition lasts following infection. But Hampshire said the results should be considered carefully by authorities, especially in places like the UK, where lockdown and social distancing rules have been lifted. "I think it is fair to say that those of us who have been analyzing data, such as this, are somewhat nervous at the decision to let the pandemic run its course within the UK," Hampshire told neuroscience news website PsyPost.
Hampshire had been collecting data in collaboration with the BBC for a major UK survey called The Great British Intelligence Test when the pandemic hit last year, and researchers decided to incorporate analysis of COVID-19.
Of the 81,337 people who participated in the intelligence survey last year, 12,689 individuals reported that they had tested positive for COVID-19.
"People who had recovered from COVID-19... exhibited significant cognitive deficits," said the study's authors, who controlled for age, gender, education level, income, racial-ethnic group, pre-existing medical disorders, tiredness, depression, and anxiety.
The study found a notable dip in performance in tests of attention, working memory, problem solving, and emotional processing among people who had reported having COVID-19.
"These results accord with reports of long-COVID, where 'brain fog', trouble concentrating, and difficulty finding the correct words are common," the authors said.
Christina Pagel, director of the Clinical Operational Research Unit at University College London, said evidence for the long-term neurological impact of COVID-19 and other impacts of the disease is growing.
"But the government's position seems to be that infections don't matter as long as the NHS is not overwhelmed," Pagel, who was not involved in the research, said on Twitter. "I worry that, once again, we are watching an unfolding disaster while waiting for unequivocal evidence. Unequivocal evidence on long-term impacts will, by definition, take months or years. Maybe it never will, but so far, the trajectory is toward more certain evidence, not less."
The study had some limitations, most notably the fact that only 275 participants took the intelligence test both before and after having contracted the virus and Hampshire and his colleagues said more research is needed to establish the link between COVID-19 and impaired cognition.