CPC centenary, revolutionary literature discussed at forum
Share - WeChat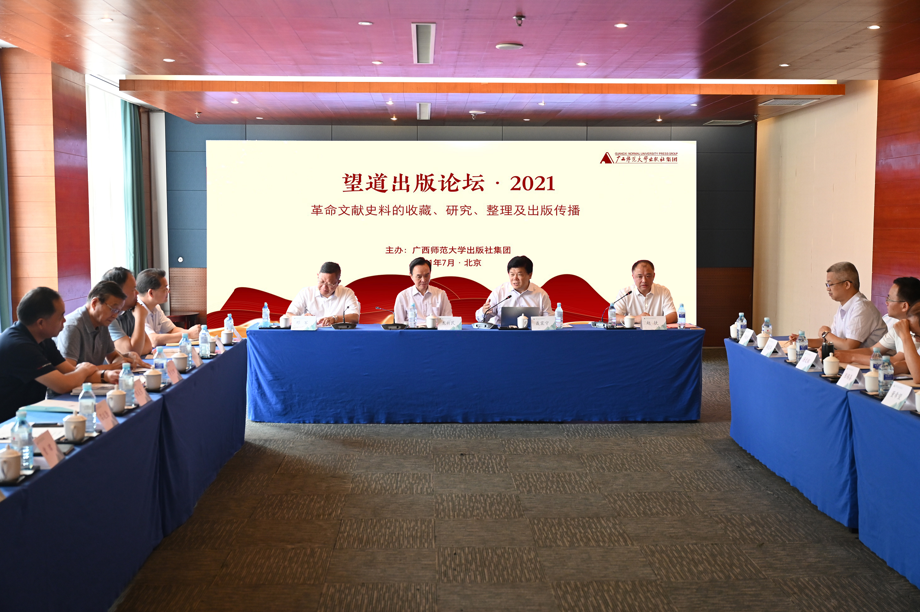 Guangxi Normal University Press recently hosted Wangdao Publishing Forum 2021 in Beijing to celebrate the 100th anniversary of the founding of the Communist Party of China, and to study President Xi Jinping's speech at the ceremony marking the centenary of the CPC.
More than 40 scholars and experts specializing in domestic revolutionary literature and historical materials, and publishing and communications gathered to discuss the collection and the publication of revolutionary literature and historical materials.
Huang Xuanzhuang, Party secretary of Guangxi Normal University Press Group, said the forum not only implemented the spirit of Xi's speech, but also paid tribute to the translator of the first complete Chinese version of The Communist Manifesto, Chen Wangdao, and drew strength from the glorious tradition.