Welcome pressure easer for parents and kids: China Daily editorial
Share - WeChat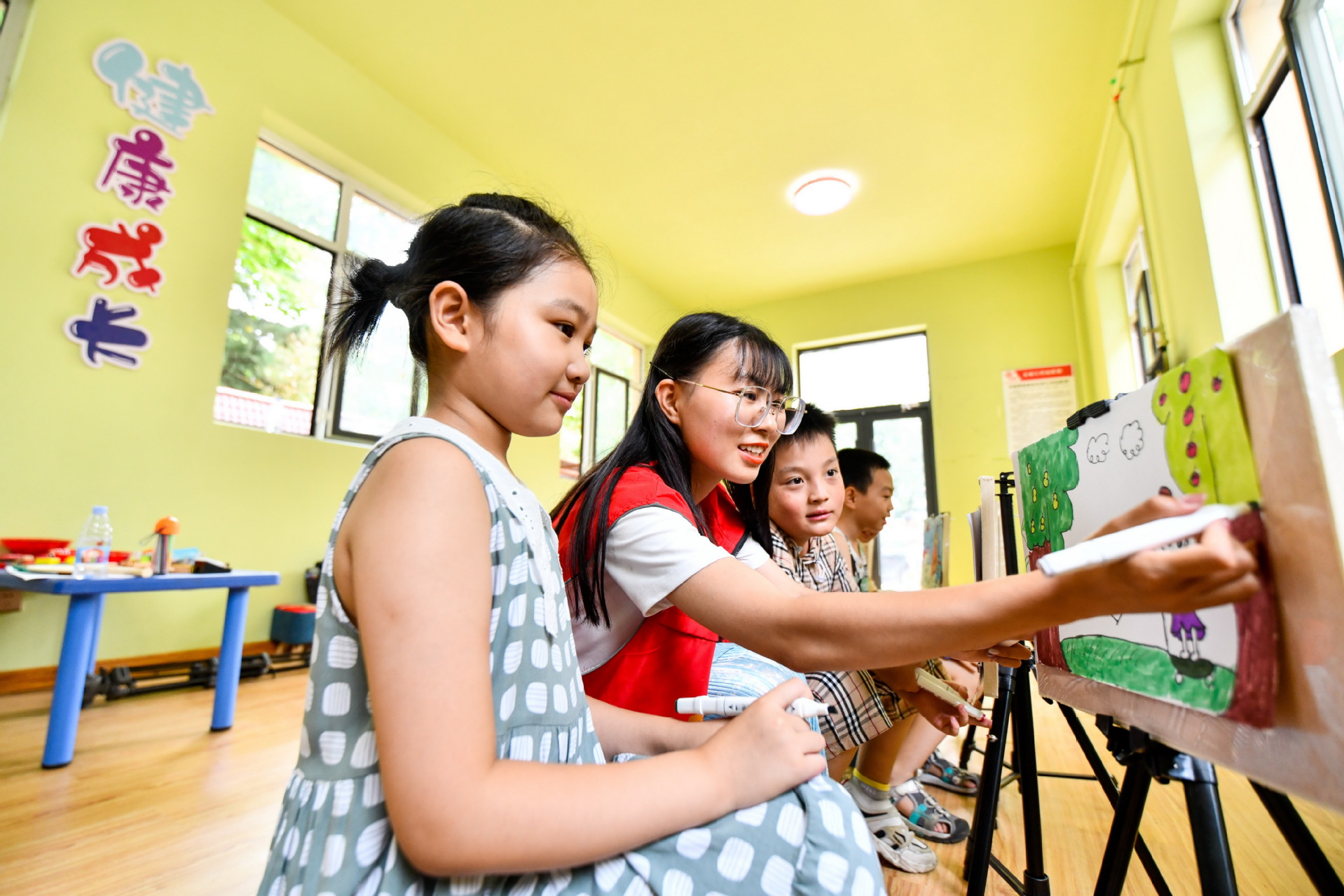 A recent circular jointly released by the general offices of the Communist Party of China Central Committee and the State Council bans the listing of tutoring agencies. It also stipulates that listed companies are not allowed to finance such off-campus tutoring in any form and states that foreign capital is not allowed to control such learning institutions.
This means that such agencies organizing tutoring services for students must not be profit-seeking. The circular requires that all such agencies must register as nonprofit-making organizations.
This is a heavy blow to those tutoring agencies that have been making handsome profits in recent years by organizing various forms of tutoring services. But the decision offers hope to many parents that they will be relieved of their anxiety about finding tutoring services for their children.
For many parents, such tuition has become a heavy financial burden and source of psychological pressure. On the one hand, they hope that training by such agencies in particular subjects will help make up for any deficiencies their children may have in particular subjects. On the other hand, they are afraid that they are imposing too much of a burden on their children who do not have enough time to relax.
Many children receive such services simply because their parents worry that their children will fall behind those who have. That explains why such tutoring agencies have been making large profits and some have already listed in the stock market.
However, their prosperity comes at the cost of the healthy development of children and the country's elementary and high school education. The latest measures are aimed at easing the anxiety of parents and the increasingly heavier burden on students.
When good teachers are invited to moonlight as tutors at such agencies and earn big rewards for doing so, they will hardly whole-heartedly devote themselves to their teaching in classrooms. Then students have to have such extra-school training.
It has become a vicious circle.
Seeking as much profit as possible has turned out to be the sole purpose of tutoring agencies. Those teachers moonlighting take it for granted that they can muddle along with their teaching at school since they can teach the kids at tutoring institutions and make good money doing so.
It is high time that such agencies were regulated to let elementary and high-school education be what it should be. Other reforms concerning the education appraisal system also need to be carried out so that the education develops healthily and students get a good well-rounded education.
Regulating tutoring agencies should be the first step toward further reform of the entire education system.
Most Viewed in 24 Hours
China Views