Confident Li pockets China's 2nd weightlifting gold in Tokyo
Share - WeChat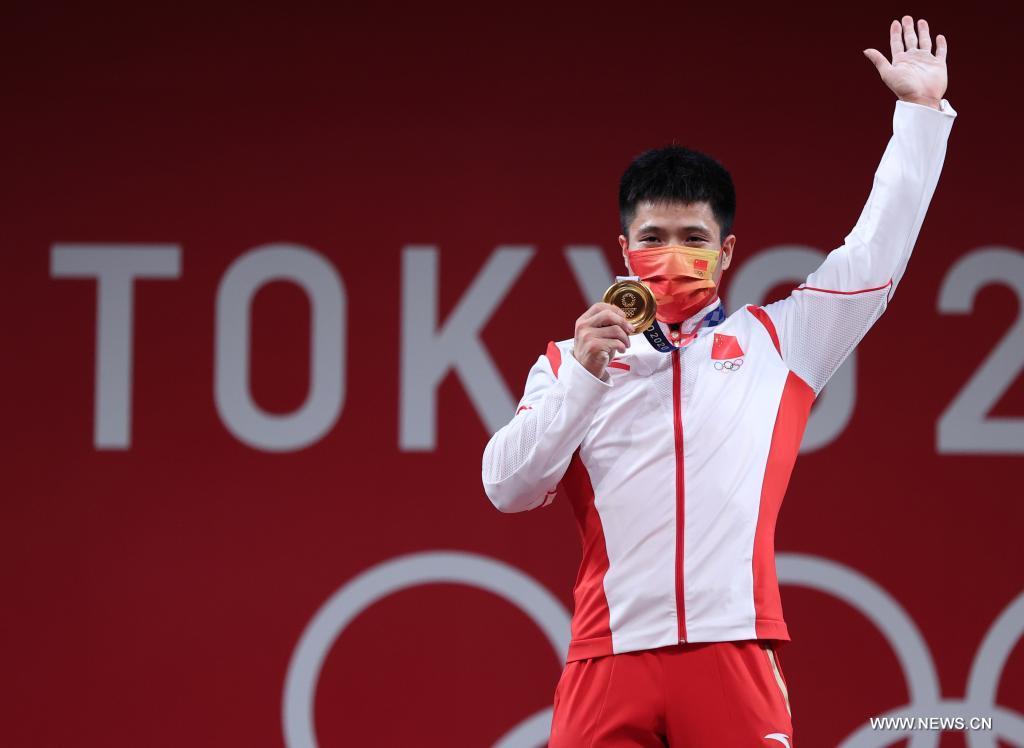 TOKYO - Li Fabin continued Chinese weightlifters' favorable form at Tokyo 2020 by snatching the delegation's second gold medal in the sport with his men's 61kg victory here on Sunday.
Li also set new Olympic records of 172kg in the clean and jerk, and 313kg in total.
Prior to Li, Hou Zhihui had triumphed in the women's 49kg category on Saturday.
Indonesia's Eko Yuli Irawan bagged silver with 302kg, and the bronze medal went to Igor Son of Kazakhstan at 294kg.
Both declaring 137kg to start their quest for gold, Li and Irawan put on a fierce duel as expected. Li is the current world record holder in both the snatch (145kg) and total (318kg), while Irawan keeps the clean and jerk world record (174kg).
Li, the current world champion, managed to lift 137kg in his second attempt, before improving it to 141kg in his third.
Irawan succeeded in a 137kg first attempt, but faltered on 141kg in his next two lifts, giving Li a 4kg lead before the clean and jerk.
After successfully lifting 166kg and 172kg, Li aimed at the new world record by calling 178kg in his third attempt, but failed to clear it.