Shanghai braces for Typhoon In-Fa
Share - WeChat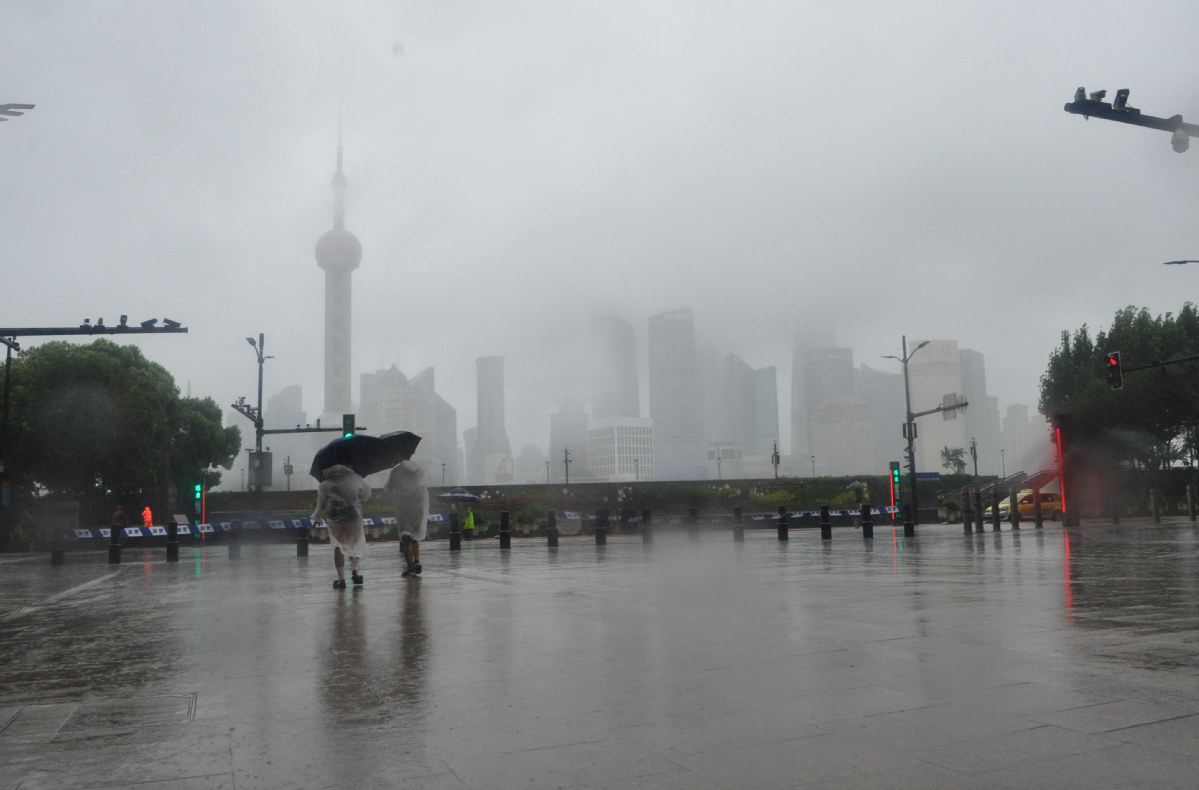 Shanghai launched comprehensive flood prevention measures on Sunday with more than 100,000 civil servants and workers fighting on the frontline with the support of smart management system as the Typhoon In-Fa approaches.
The municipality maintained a second-highest level of warning against the typhoon and a third-highest level of warning against rainstorm on Sunday since issuing the alerts on Saturday afternoon.
The city's meteorological authority said on Sunday that the typhoon was expected to make a landfall at a point between Zhoushan city, Zhejiang province, and Shanghai between mid-day and evening on Sunday.
By early Sunday morning, around 330,000 residents living in coastal areas of the city, such as Fengxian district, had been relocated as wind force off the coast exceeded 100 km per hour. Thousands of sites were being used to accommodate these individuals.
A smart city management system, using a range of advanced technologies, including big data, artificial intelligence and 5G, was also playing its role in flood prevention.
The system equipped with multilayered data-gathering and internet of things abilities spanning all the 16 districts and 215 sub-districts enabled problems, including water-logging on the roads and in the tunnels, to be spotted immediately and even before they take place.
All the passenger flights at the municipality's two airports were canceled on Sunday, the Shanghai Airport Authority said on Saturday. Ports in the municipality had evacuated thousands of vessels and container ships. More than 108,000 trees were strengthened with extra support.
Also for safety reasons, Shanghai's metro operator announced on Sunday that all the sections running above the ground will operate at reduced speed and frequency that day. Also, railway sections that are expected to be affected by the typhoon in the Yangtze River Delta region have been suspended, according to the China Railway Shanghai Group.
Various public venues, including parks, sports stadiums, libraries, museums, in several districts, especially those at coastal regions, were closed this weekend.
The Shanghai Disney Resort, the waterfront area of the core area of the Bund in Huangpu district, and the observation decks of the Oriental Pearl TV Tower and several skyscrapers located at Lujiazui financial area were closed as well.