Mainland hit TV series on CPC history earns praise in HKSAR
Share - WeChat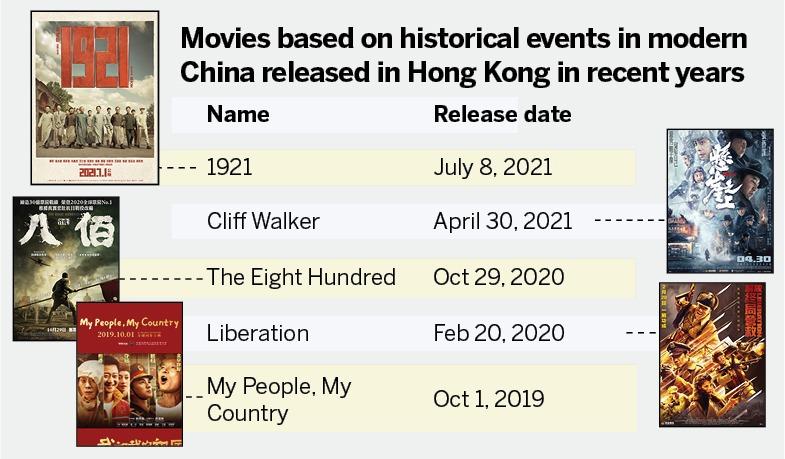 The Hong Kong education sector and the city's young residents applauded a hit historical TV show depicting the intellectual explorations and social turmoil that led to the founding of the Communist Party of China in 1921.
The award-winning series The Age of Awakening, which is being screened on i-Cable's entertainment channel, shows the efforts of Chinese intellectuals and young people in the early 1900s to shore up a fragmenting nation and form a communist party against all odds.
Wong Kwan-yu, president of the Hong Kong Federation of Education Workers, said the show has set a precedent in Hong Kong by discussing patriotism and the role of the Party in the nation's modern history.
"It would be impossible to leave out the Party when we talk about the love for the nation as the Party and the nation are inseparable," Wong said. The CPC not only founded New China in 1949, but has been its ruling Party since, he added.
As the nation celebrates the 100th anniversary of the Party, now is a great time to introduce this type of TV show to Hong Kong, he said.
Noting that the series focuses on a decisive period of the nation's modern history, Wong said the drama enhances young people's understanding of the Party's origin, an important subject for understanding the nation.
Lawrence Tang Fei, principal of Hong Kong's Heung To Secondary School (Tseung Kwan O), echoed Wong's sentiments.
Tang said the high-quality series familiarizes Hong Kong audiences with the historical background of the Party's establishment.
Textbooks should include content related to the Party's history to deepen students' recognition of the Party's essential role in the founding of New China, he said.
Young viewers have expressed their approval of the show online. A user of the film-review website Douban wrote that as a high-school student in Hong Kong, he only had a vague idea about this history as the school curriculum only provides a general introduction. The series helped him sort out the story, he said.
A middle-school student surnamed So said she will use the show as a guide to her history study.