Deep investigation into Fort Detrick would be 'interesting,' says expert
Share - WeChat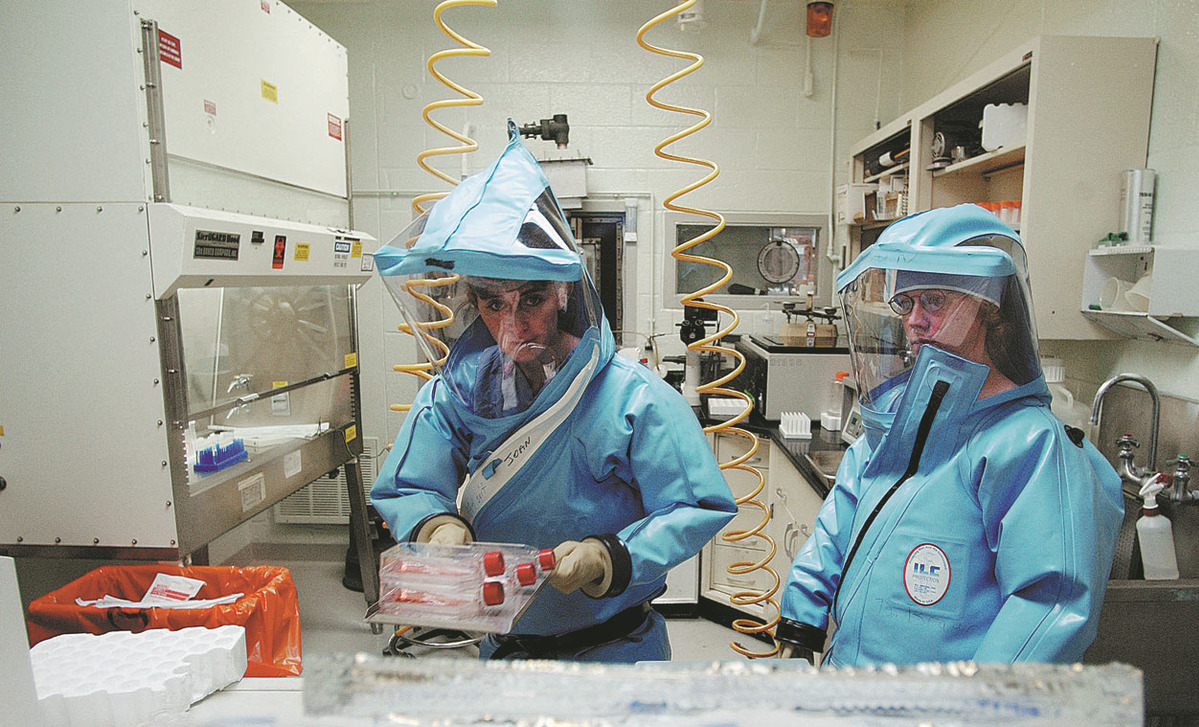 GENEVA -- "A deep investigation of everything that happened at Fort Detrick would be interesting indeed, but difficult for reasons of secrecy," said Stephen Kinzer, senior fellow at the Watson Institute for International and Public Affairs at Brown University.
"Fort Detrick is an enormous complex; it has been for decades the center of American military research related to biology ... some of what's going on there a secret. For a long time, people were coming out, protesting outside the gates of Fort Detrick for projects of which we don't know the nature," Kinzer, a former foreign correspondent for The New York Times, told Xinhua in a recent interview.
One of the many covert projects was MK-ULTRA, which turned out to be "aimed at uncovering the secret of mind control," said Kinzer, also author of bestseller "Poisoner in Chief" which revealed the little-known life story of Sidney Gottlieb, master chemist of the Central Intelligence Agency and head of secret mind control experiments at Fort Detrick and elsewhere in the world.
Kinzer said Gottlieb, hired by the CIA in 1951 to run MK-ULTRA, had not only the right to use prisoners and capture civilians in the United States for his experiments, but also "a license to kill from the US government."
Gottlieb "would go to foreign countries and asked intelligence officers or military police to recruit prisoners for him, and he could experiment on them to death if he wanted to," Kinzer said.
He said in order to find out "the limits of human endurance -- how can you kill people, at what moment do they die, how can you seize control of their bodies and their minds," Gottlieb and the CIA hired "Nazi doctors who worked on the concentration camps, and their Japanese comrades," for example, war criminal Shiro Ishii, who headed a notorious Japanese army's biological warfare program called Unit 731 during World War II that conducted human experiments in Northeast China's Harbin.
"Ishii wanted to see how to make people suffer and how they die under various sorts of excruciating torture. So he had Japanese soldiers simply rounding people up in the countryside. They were rounded up and brought to this complex in Harbin. None of them ever left alive ... They were not called people but as 'logs,'" Kinzer said.
At the end of the war, Ishii, as one of the "most gruesome war criminals," was never put on trial, Kinzer noted.
"The Americans decided: We don't want to hang this guy, we want to hire him," because they were interested in Ishii's trove of thousands of microscope slides that contained human organs removed from those just died after being given a certain amount of poison, Kinzer said, adding that was how a deal was made between the United States and Ishii, which was approved by US Army General Douglas MacArthur.
"MacArthur wrote this quote, and this was a secret document never published at the time: 'The value to the US of Japanese (biological warfare) data is of such importance to national security as to far outweigh the value accruing from war crimes prosecutions,'" Kinzer said.
For Kinzer, Gottlieb and his MK-ULTRA colleagues were undoubtedly aware of the extremes of the vivisections conducted by Ishii, just as they would be aware of the backgrounds of the Nazi doctors.
Kinzer believed that the extremes of MK-ULTRA were far from being fully investigated. "It is a very remarkable aspect of MK-ULTRA that although it involves the most extreme and intense experiments on human beings that have ever been conducted by any agency or officer of the US government, it was never fully investigated by the Senate or any other legislative or executive body. There was never an official probe of what MK-ULTRA was and what Sidney Gottlieb did."