Britain and France agree to joint plan for migrants
Share - WeChat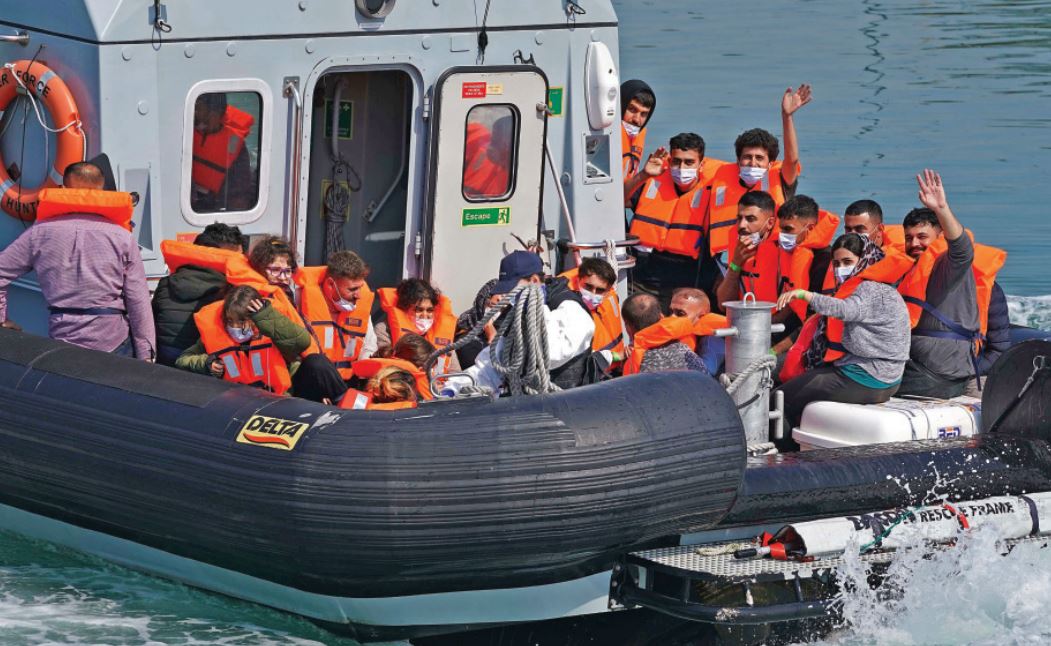 France is to increase the number of police patrolling its coastline, and deploy additional surveillance measures, to stop people trying to cross the English Channel to reach the United Kingdom.
On Tuesday French interior minister Gerald Darmanin and British Home Secretary Priti Patel announced the signing of a new deal that will see the UK pay France 54 million pounds ($73.6 million) toward new measures, doubling coastal police deployment for the second time in a year, and widening the area covered to include the coastline between Boulogne and Dunkirk, and also into the northwest, around Dieppe.
On Monday, 430 migrants reached the UK, which the Independent website reported takes the year's total so far to at least 8,452, which is already more than in all of 2020.
That 2020 figure was in itself four times 2019's number, but despite this, and in spite of the attention drawn by the sight of boats crossing the Channel, Britain still has one of the lowest number of asylum claims in Europe.
Data from the United Nations High Commissioner for Refugees shows that in 2020, asylum applications in the UK fell to 29,456, and according to World Bank figures, in 2020 Britain had just over 132,000 refugees, compared to 1.2 million in Germany, 436,000 in France and 248,000 in Sweden.
"Illegal immigration is driven by serious organized criminals and people smugglers," said Patel. "The public are rightly angry that small boats are arriving on our shores, facilitated by appalling criminal gangs who profit from human misery, and put lives at risk."
The agreement also included what is described as a plan for a "smart border" along the coast, but Nick Thomas-Symonds, shadow home secretary from the opposition Labour Party, said it was just "yet more empty words" from the government.
"As long ago as August 2020, ministers promised a new 'joint operational plan' with France would be in place 'in the coming days'," he said. "Yet almost a year later they are still making empty promises, letting down victims, and allowing criminals to continue their evil trade."
New legislation, known as the Nationality and Borders Bill, will make it a crime to knowingly arrive in the UK without permission, and is currently being considered by MPs.
The government hopes that this will deter people from attempting crossing, but the Refugee Action charity called the plans "extreme and nasty", while Amnesty International representative Steve Valdez-Symonds told the BBC it was an "extremely reckless and dangerous response" to dealing with the matter.
Pierre-Henri Dumont, the French parliamentary member for the port of Calais, was also unconvinced by what real difference the latest announcement would make.
"We've seen it before," he told BBC Radio 4's Today program. "Having more money, having more police officers, having more controls, will not prevent people to succeed in these crossing attempts.
"We have too many kilometers of shore to monitor."