A turn up for the books
Share - WeChat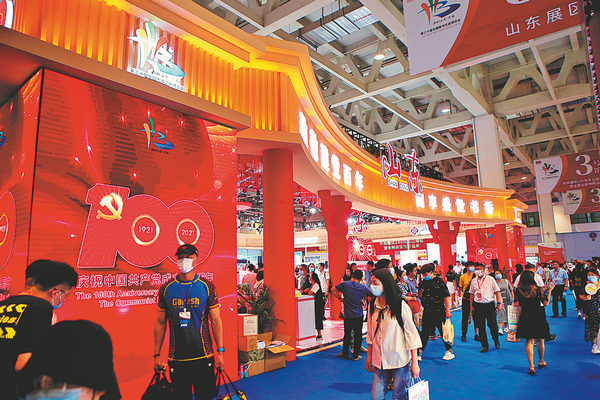 Book fairs have an air of excitement. New works vie for attention, writers-both established and hopeful-discuss their offerings, and readers itch to get their hands on particular tomes. All this creates a buzz, an atmosphere of, dare it be said, great expectations.
All of this was true at this year's National Book Expo in Jinan, Shandong province, with one exception. This time the voices of a group previously unheard of at book fairs-livestreaming hosts-became a key element of the cacophony.
Visitors walking the aisles of the exhibition halls would fail to miss livestreamers standing in front of LED ring lights and several phones, talking about books with both patience and vigor.
They promoted the books for hours at a time and hardly ever left the cameras, except for a short lunch break, when they asked their assistants to cover for them, before they wolfed down their food and went back to work.
The 30th edition of the expo, from July 15 to 19, drew more than 1,600 publishing organizations, and many opted for livestreaming to promote their books and events.
While some bigger organizations set up their own broadcast booth and livestreamed their campaigns, the smaller ones worked with social media influencers to boost sales.
The booth of a Beijing-based publishing company Jingyiboyuan was a particularly busy attraction, with several livestreaming hosts promoting books on their own social media platforms at the same time.
Most Popular