12 dead, 100,000 displaced after record rainfall in Henan
Share - WeChat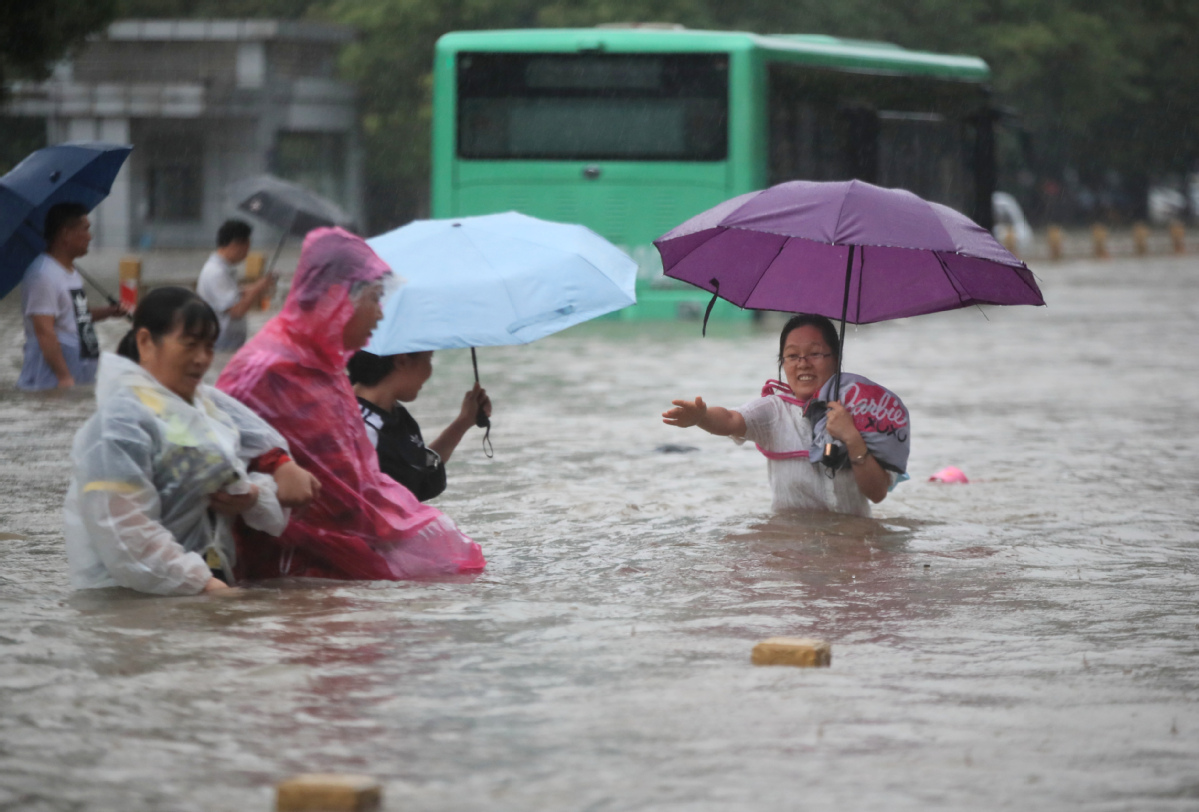 The record torrential rainfall in Zhengzhou, capital of Henan province, which has overwhelmed dams and triggered flood warnings for several rivers in the city, has left 12 people dead and forced about 100,000 to relocate, the provincial information office said on Wednesday.
The heavy rain across Henan, one of the most populated provinces with 94 million people, began on Saturday, with Zhengzhou being one of the hardest-hit areas. The severe downpours in the city are expected to last until Wednesday night.
About 20.2 centimeters of rainfall hit Zhengzhou in just one hour since 4 pm on Tuesday, exceeding China's record for hourly rainfall in inland areas. Also, between 6 pm on Saturday and midnight Wednesday, five weather stations in the city logged record rainfall amounts while 61.7 cm of rain had drenched Zhengzhou - almost on par with the annual average of 64.1 cm, the local meteorological bureau reported.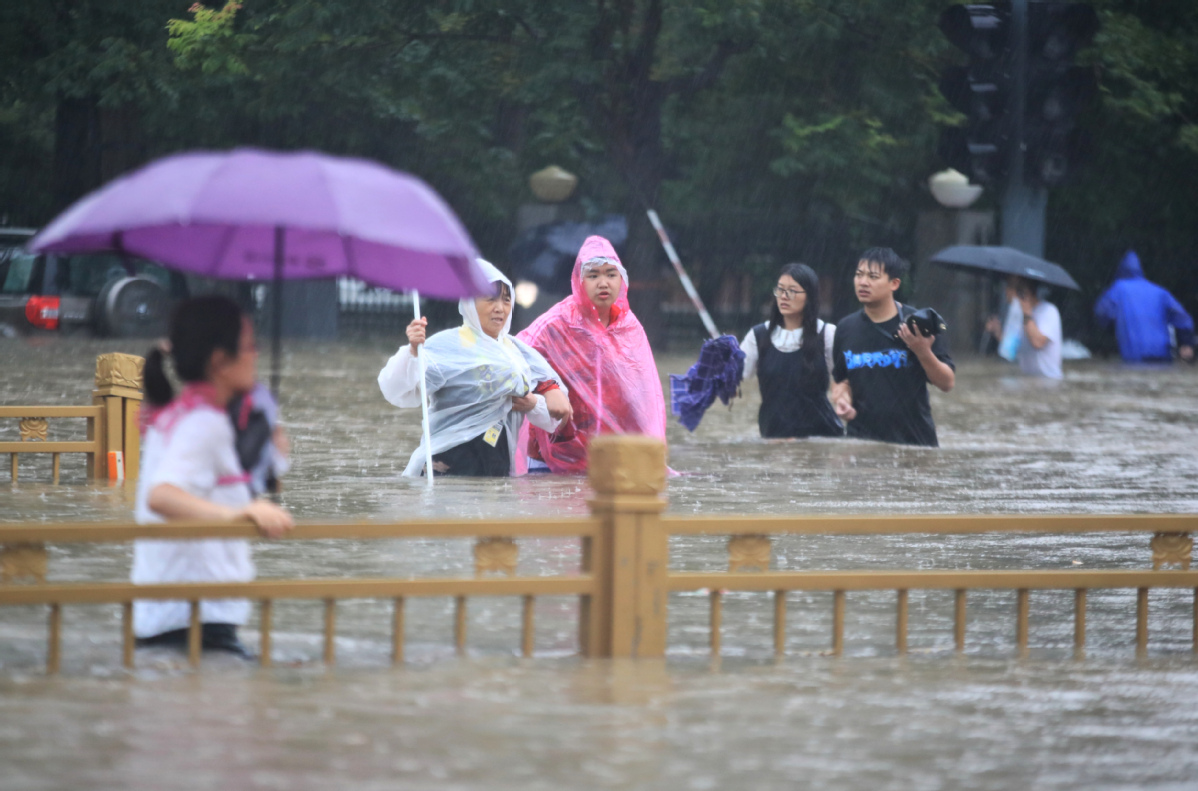 Around 6 pm Tuesday, floodwater plunged into a section of the tunnel of the city's subway line, trapping commuters inside in waist-high water. A total of 500 people had been evacuated, and 12 people died. All subways in the city have been suspended.
Meanwhile, Zhengzhou's flood control headquarters said on Wednesday that water storage at Guojiazui Reservoir was at "major risk" of dam failure. People in high risk areas have been warned and started to evacuate. The water levels of other dams in the city have also exceeded the flood warning level.
The Central Theater of People's Liberation Army said on Wednesday morning that it has sent more than 3,000 men and 80 sets of equipment to fight the floods and carry out rescue work in the city as its emergency response level for floods has been raised to level 1.
Other parts of Henan were also hit by torrential rain and record rainfall has been reported in several areas. At 3 am on Wednesday, the province's emergency response level for floods has also been raised to level 1 from level 2.
What's more, the water levels of 32 dams have breached the flood warning level. In the city of Luoyang, local authorities said the rainfall had caused a 20-meter breach in the Yihetan Dam, and that the dam "could collapse at any time".