Time and space suggested in design at park site
Share - WeChat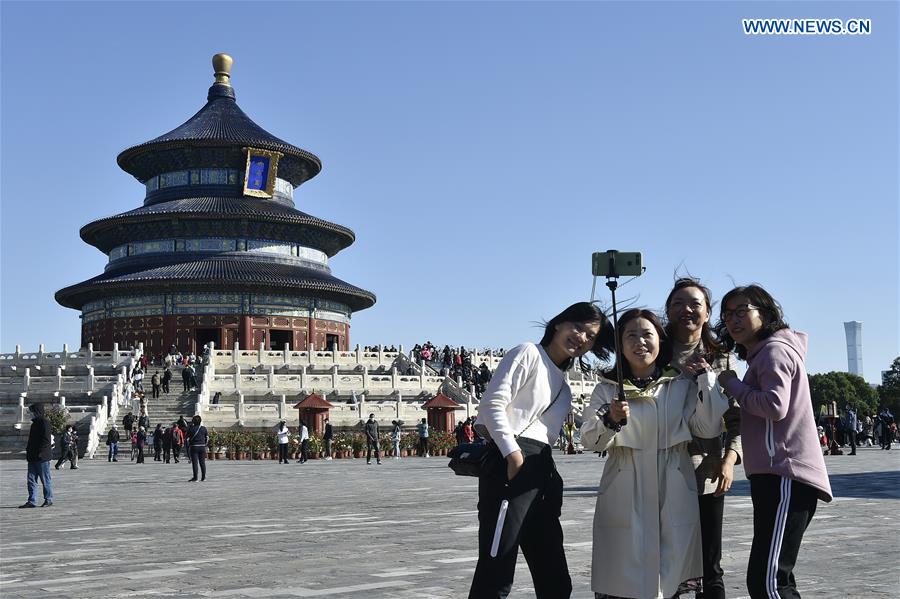 The Temple of Heaven has been promoting its "culture of prayers" through its coffee house and creative products.
Built in 1420 during the reign of Emperor Yongle in the Ming Dynasty (1368-1644), the temple served as an imperial sacrificial altar for nearly 500 years, spanning two dynasties.
Xia Guodong, deputy director of Temple of Heaven Park, said the venue is one of the largest, best-preserved and exquisite ancient sacrificial building complexes in China.
In 1998, it was recognized by the United Nations Educational, Scientific and Cultural Organization as a world natural and cultural heritage site.
UNESCO said the site represents a dignified complex of fine buildings set in gardens surrounded by historic pine woods.
For many centuries, the planning and layout of the complex has had a significant influence on architects and designers in East Asia.
Xia said that as good weather and abundant harvests were hugely important to ancient Chinese in traditional agricultural communities, the emperor held a ceremony every year to pray for good harvests on behalf of the people.
The Hall of Prayer for Good Harvests, which plays an important role at the Temple of Heaven complex, was used by emperors in the Qing Dynasty (1644-1911) for this ceremony.
"The idea of time and space is implicated in the design of this building," Xia said. "Its patterns and decorations illustrate the view among ancient Chinese of nature and cosmogony (the branch of science that deals with the origins of the universe, especially the solar system)"