China committed to promoting dialogue and support world heritage protection
By CAO DESHENG in Beijing, WANG KAIHAO and HU MEIDONG in Fuzhou | China Daily | Updated: 2021-07-17 09:50




Share - WeChat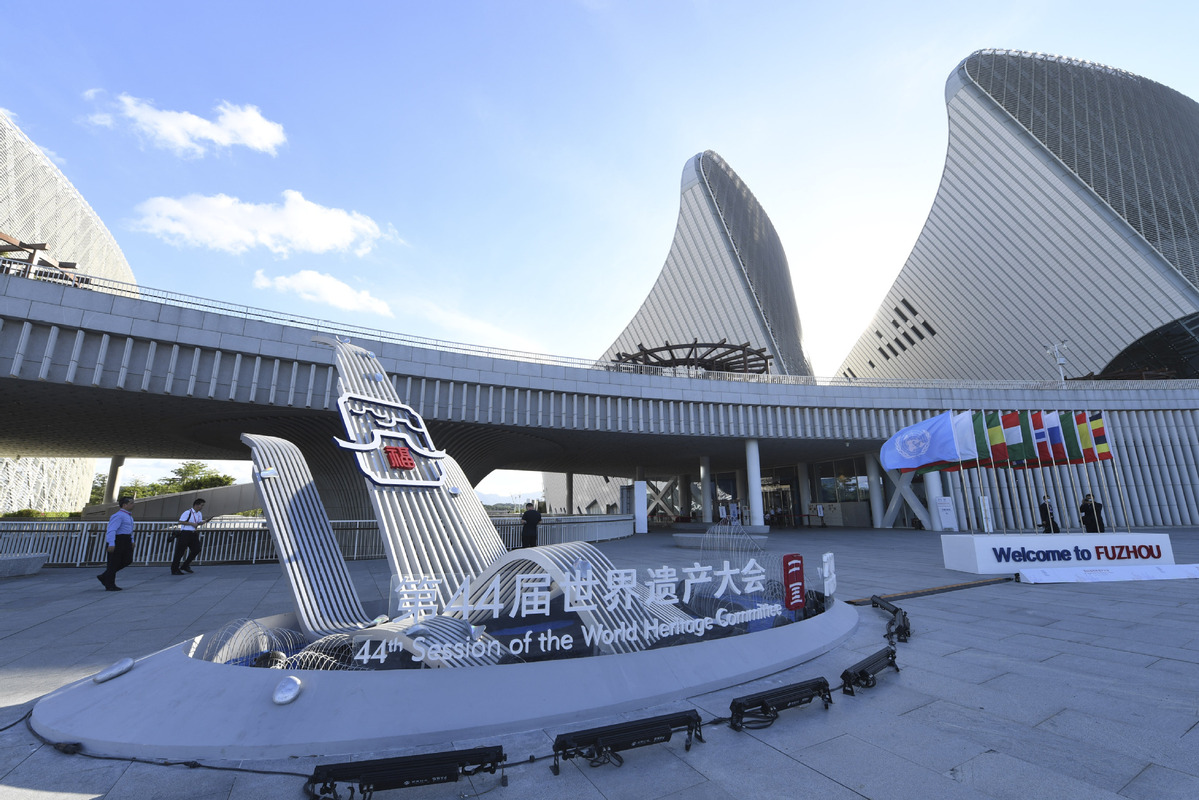 President Xi Jinping has underlined China's commitment to promoting dialogue among various civilizations as well as its support for world heritage protection in order to advance the building of a community with a shared future for mankind.
Xi made the remark on Friday in a congratulatory message on the opening of the 44th Session of the World Heritage Committee of UNESCO in Fuzhou, capital of Fujian province. The world's highest-level conference on World Heritage Sites will run through July 31.
He said that the world's cultural and natural heritage sites are due to the development of human civilizations and natural evolution and serve as formats to promote exchanges and mutual learning among various civilizations.
Protecting and passing on such treasures in better ways are shared responsibilities of all countries and matter to the continuation of human civilizations as well as the world's sustainable development, he added.
Noting that China upholds the new development philosophy and faithfully fulfills the Convention Concerning the Protection of the World Cultural and Natural Heritage, Xi said it works consistently to improve its capability and level of heritage protection.
China stands ready to work with all countries and UNESCO to strengthen exchanges, boost cooperation and enhance mutual learning to jointly preserve the cultural and natural treasures of the whole of mankind, he said.
The World Heritage Committee is currently comprised of representatives from 21 countries. The 44th annual session was originally scheduled to be held in Fuzhou last year, but was delayed due to the outbreak of COVID-19. Most events of the session will be conducted through online livestreaming platforms.
New entries to the World Heritage List of sites will be selected from the 44 proposals at the ongoing extended session, beginning with nominations that could not be reviewed last year.
Audrey Azoulay, director-general of UNESCO, applauded Xi's commitment to World Heritage Sites in a speech via livestreaming during the opening of the 44th session.
Azoulay also considers the session as a return to some form of normalcy for World Heritage Sites as the world still faces uncertainty and challenges due to the pandemic, and the session represents an opportunity to help people find their identity amid crisis as such sites strengthen cultural diversity.
"Quanzhou: Emporium of the World in Song-Yuan China" is China's candidate seeking World Heritage Site status this year.
The candidate site in Quanzhou, Fujian province, paints a picture of prosperous maritime trade from the 10th to the 14th century.
Contact the writers at caodesheng@chinadaily.com.cn
CAO DESHENG in Beijing, WANG KAIHAO and HU MEIDONG in Fuzhou