9 Chinese die in Pakistan bus blast
Share - WeChat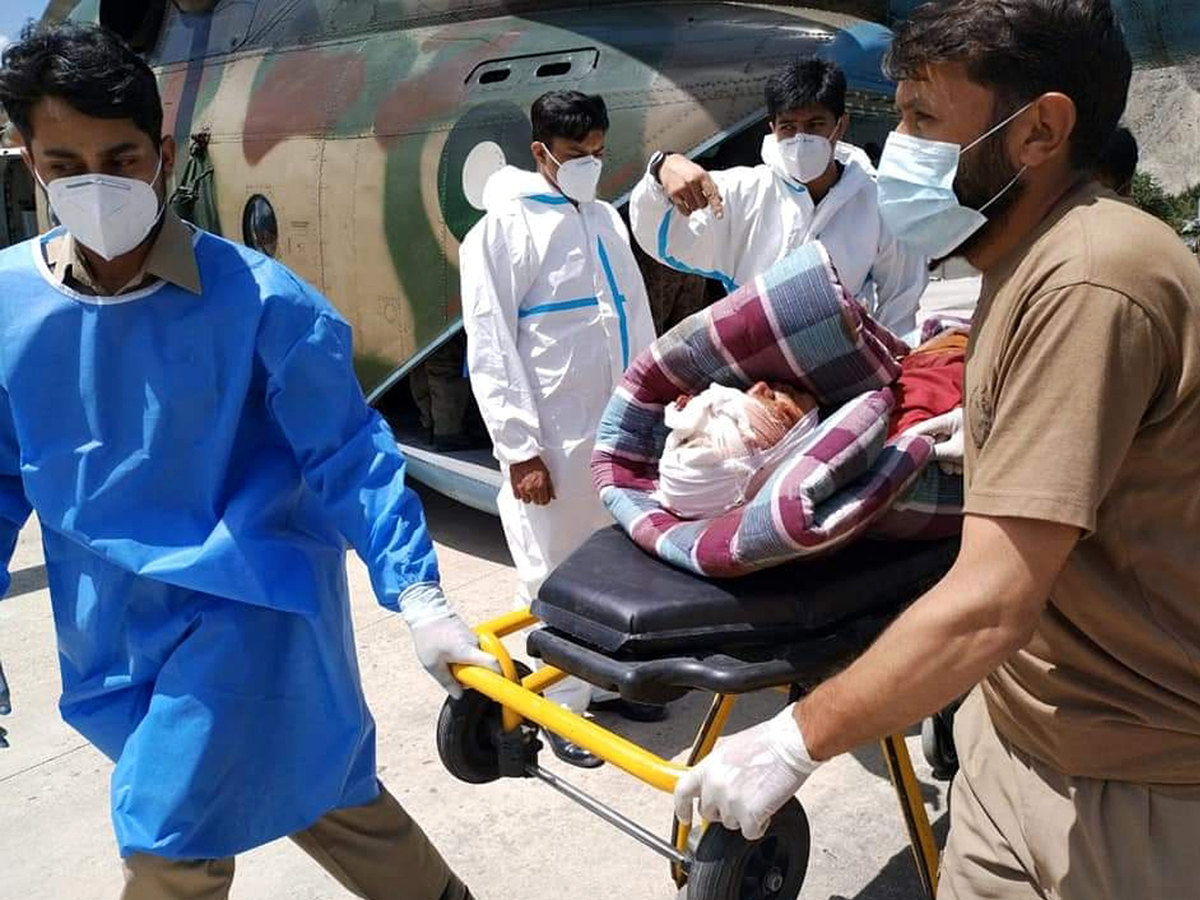 China condemned on Wednesday a bus blast in northwestern Pakistan that killed at least 12 people, including Chinese nationals, and called for a thorough investigation into the explosion, the Foreign Ministry said.
The shuttle bus of the Dasu Hydropower Project for which a Chinese company was contracted to build, was hit by a blast when they were heading towards the construction site early in the morning, the Chinese embassy in Pakistan said in a statement.
The blast killed nine Chinese nationals and three Pakistanis, it said.
Foreign Ministry spokesman Zhao Lijian said at a regular news briefing that Beijing was shocked by and condemned the blast, and it demanded that Pakistan get to the bottom of the incident.
The bus was carrying Chinese engineers and surveyors to the Dasu dam construction site in Kohistan district of Khyber Pakhtunkhwa province.
"We mourn over the Chinese and Pakistani personnel killed in the attack and express sympathies to the bereaved families and the wounded," Zhao said.
China also asked Pakistan to "severely punish" the perpetrators and earnestly "protect the safety of Chinese personnel, institutions and projects", he said.
The embassy also strongly condemned the blast and urged Chinese firms in the country to strengthen their security procedures.
Pakistan's Foreign Ministry said in a statement that the bus "plunged into a ravine after a mechanical failure resulting in leakage of gas that caused a blast", but "further investigations are underway".
"The government and people of Pakistan extend sincere condolences to the families of Chinese and Pakistani workers who lost their lives in the incident," the statement said. "The local authorities are providing all possible assistance to the injured."
At least 36 people were injured in the incident, said Arif Javed, a deputy district commissioner.
Zhao Ruinan in Beijing and agencies contributed to this story.