Drawing attention to themselves
Share - WeChat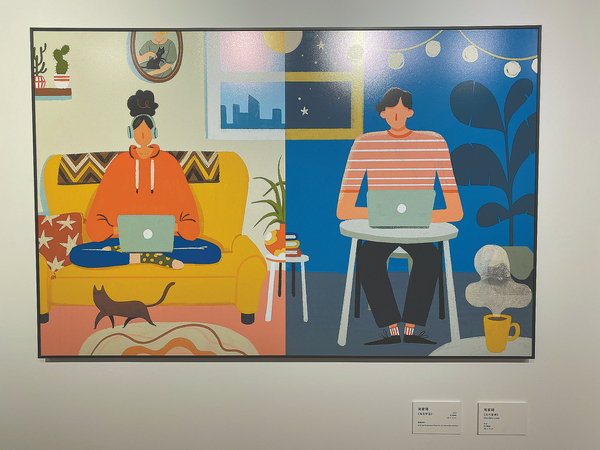 An exhibition titled Moments, depicting those rare golden moments that seem to lodge in our minds, is being held in Shanghai.
Featuring the works of three illustrators, Zhou Jiaqi, Tan Bowen and Shi Kefan, who have been making a name for themselves around the world, the exhibition is being held at the Sinan Time Zone art gallery in Sinan Mansions in downtown Shanghai.
The exhibitors have won international awards and acclaim for their work.
The main wall of the exhibition, which was created by 26-year-old Zhou, portrays two women from different eras, one wearing an elegant cheongsam, and another wearing modern clothing, sitting at the same table sipping coffee.
"The inspiration for this piece comes from seeing sunlight shining on the white tablecloth of a restaurant at Sinan Mansions, a scene that seemed to stop time and space," says Zhou, who graduated from Virginia Commonwealth University in the United States and was an illustrator with the US internet portal Dotdash.