US motive for Indo-Pacific digital deal is building clique for its hegemony: China Daily editorial
Share - WeChat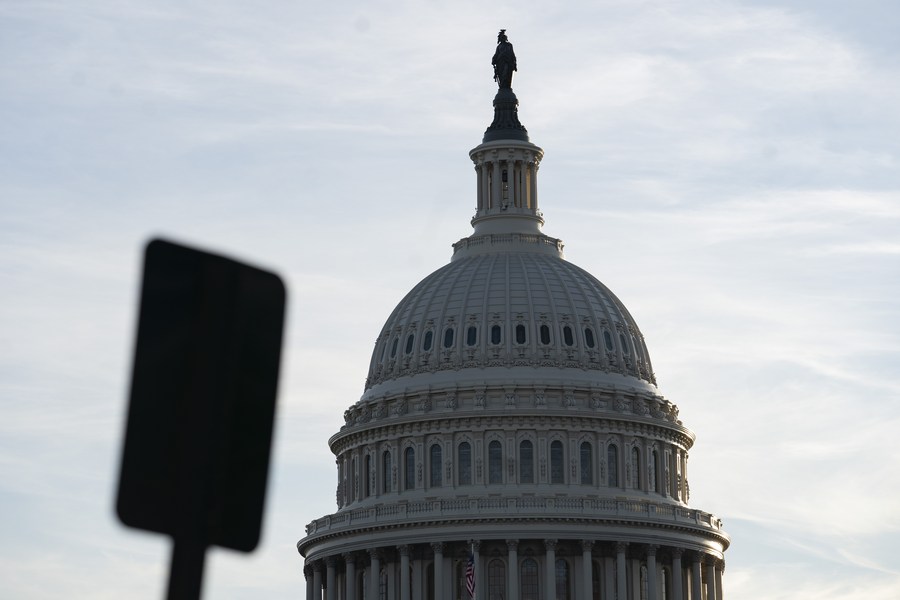 The Joe Biden administration is reportedly mulling a digital trade agreement with US allies in the Indo-Pacific region that would set the standards for the digital economy, including rules on data use, trade facilitation and electronic customs.
With the digital economy accounting for 7.8 percent of its gross domestic product last year, China is arguably the world's second-largest digital economy after the United States. To exclude China from the deal lays bare its true purpose, which is to act as a fig leaf to cover up Washington's intention to check China's influence in the region.
That is consistent with the US' relentless attacks on China's technology companies in industries related to the digital economy which are invariably competitors none of their US counterparts can afford to ignore. Washington believes it is necessary to bruise the nose of the star technology companies and isolate China from its neighbors in the digital economy at the same time if it is to vent China's steam and slow down its progress in catching up with the US.
So although the US is still drafting the details of the agreement, it is almost predictable that it will customize it for its geopolitical game by setting up many institutional restrictions for the signatory countries to deal with China in the digital economy sector.
The US has taken the lead to sign a number of trade, technology and defense deals with its allies in recent years under the banner of multilateralism, but only to strengthen its cliques. These deals invariably serve the US' bid to defend its hegemony — a magic word incorporating security, values and interests — while to the signatory countries, these US-dominated agreements are more like shackles restricting trade and their freedom of cooperation. The US gains while they lose.
The proposed digital trade agreement will undoubtedly weave the political appeals and ideological prejudices of a handful of politicians in Washington seamlessly into the technological, economic and financial jargon in a bid to transform the ill will of a few into a collective will.
Washington cannot decouple the US' economy with China's. It is therefore absurd for it to try to force other countries to do that without finding them new sources of goods, services and capital to fill the vacuum caused by it forcing them to sever ties with China. What it is doing will only increase the transaction and operating costs for the region's digital economy, which serves no parties' interests and will weaken a key driver of the post-pandemic global recovery.
Hell-bent on making multilateralism unilateral, and the virtual economy a real asset to its campaign to contain China, the US is willing to use other countries as collateral.
Most Viewed in 24 Hours
China Views