Metropolis' smart management system extended
Share - WeChat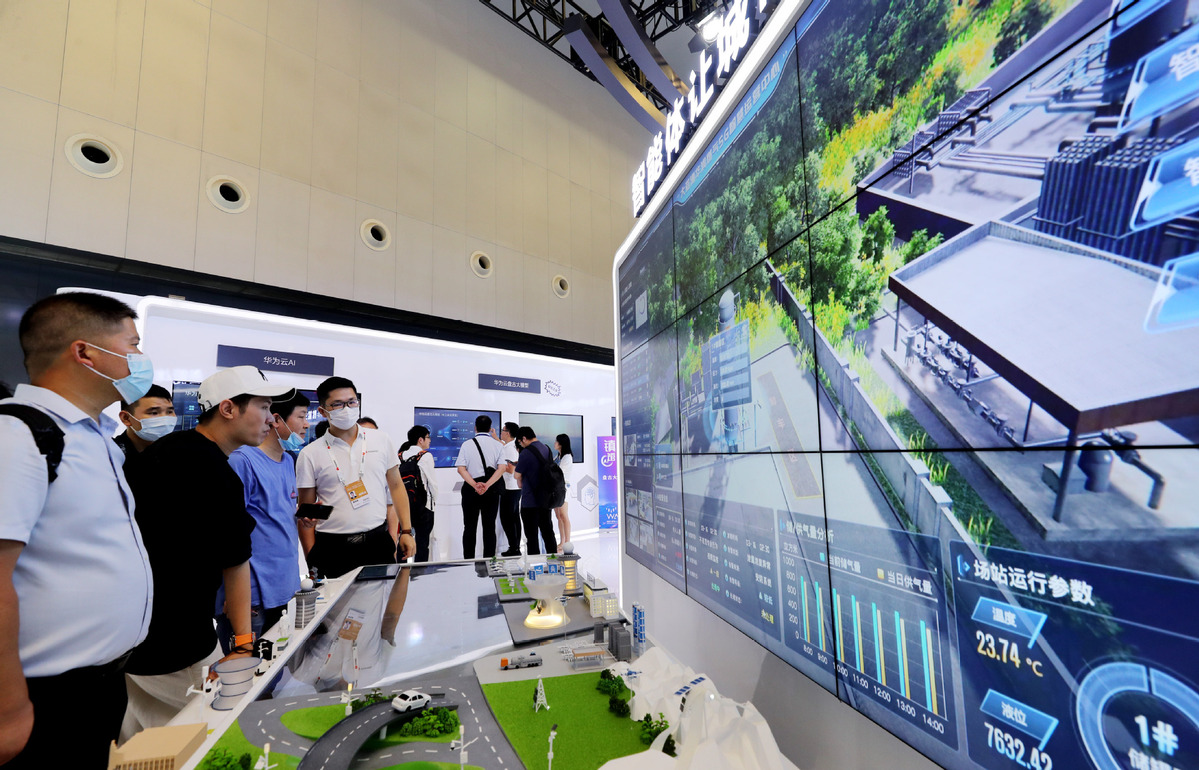 The extension of a smart management solution to a scenic spot, a shopping street and a residential neighborhood will allow urban safety issues to be handled in new ways, the Shanghai Institute of Digital Governance and its partners said on Wednesday.
The extension follows the successful operation of an intelligent management trial in a commercial building in downtown Shanghai since February under the guidance of the Shanghai Urban Operation Management Center and the Huangpu district government.
The "micro AI brain" smart management system, which uses technologies from Huawei, will be responsible for detecting any risks to urban safety in Tianzifang-a century-old Shanghai residential community-turned bustling tourist spot, the section of Quxi Road in the Wuliqiao subdistrict and the Chunjiang residential neighborhood.
The system uses a range of advanced technologies, including big data, artificial intelligence and 5G, and it is equipped with multilayered data-gathering and internet of things abilities. It produces reports that are like round-the-clock health checkups for the area.
It provides smart solutions in the fields of fire prevention, building safety, large pedestrian flows, the tossing of items from tall buildings, management of bicycles and the safety of elevators and escalators, and it will sound alarms about problems it detects that will trigger closed-loop management tools to help solve them properly.
Xu Huili, director of the Shanghai Urban Operation Management Center, said that traditional methods, such as allocating additional human resources to front-line administrative work, no longer fit a megacity like Shanghai with a permanent population of more than 24 million because it's difficult to detect problems and potential hazards rapidly and deal with them properly.
She said 3.4 million visitors swarmed the core waterfront areas on either bank of the Huangpu River in downtown Shanghai to enjoy the Forever Following the Party light show staged on the nights between June 30 and July 4 to celebrate the centenary of the founding of the Communist Party of China.
"Both the total and instantaneous visitor flow numbers on the Bund broke records," Xu said. "The safe, orderly operation of the pedestrian flow became another example of how smart management across different government agencies, including public security, traffic and transportation, power management and meteorology can help Shanghai improve urban management."