New tech reshapes auto industry's landscape in China
Share - WeChat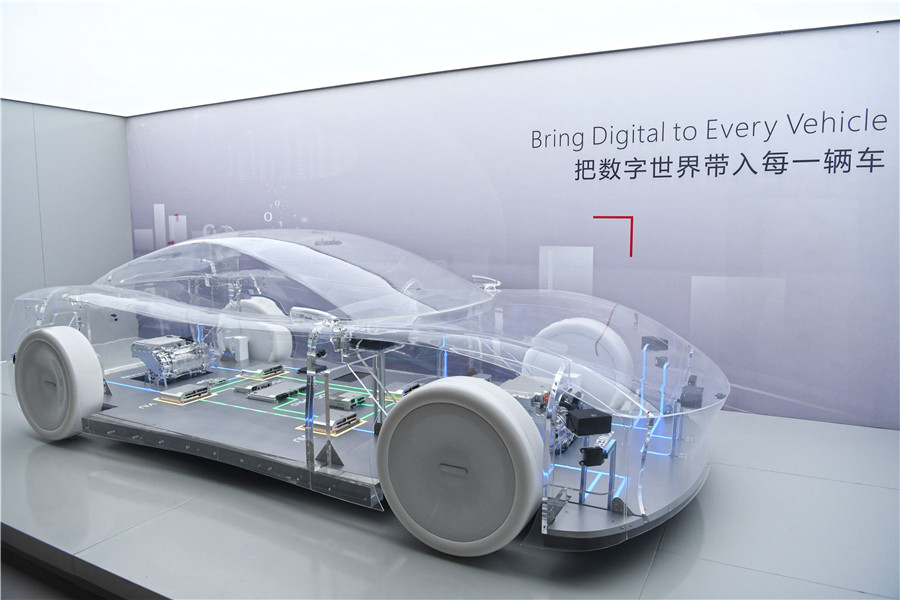 The latest cutting-edge technologies such as 5G, AI and internet have reshaped the landscape of automobile industry in China.
With the slogan "Bring Digital to Every Vehicle", digitalization in auto industry is speeding up in an innovation center of Huawei company in Wuhan, Central China's Hubei province.
Driverless buses on roads and vehicles on rails are not just imagination but reality. People can now ride a self-driving bus in Zhengzhou, Central China's Henan province.
Technicians can also operate a 5G driverless vehicle running on a rail in Bengbu, East China's Anhui province.
New technologies have not only freed people from driving cars but also made vehicles greener and more environmental friendly.
More new energy vehicles are being manufactured at a FAW Hongqi new energy vehicle factory in Changchun, Northeast China's Jilin province.
Do you want to know how AI technology is transforming the auto industry? Let's take a look at an autonomous cleaning vehicle and unmanned truck at the World Artificial Intelligent Conference in Shanghai.