High school senior with ALS scores big on gaokao
Share - WeChat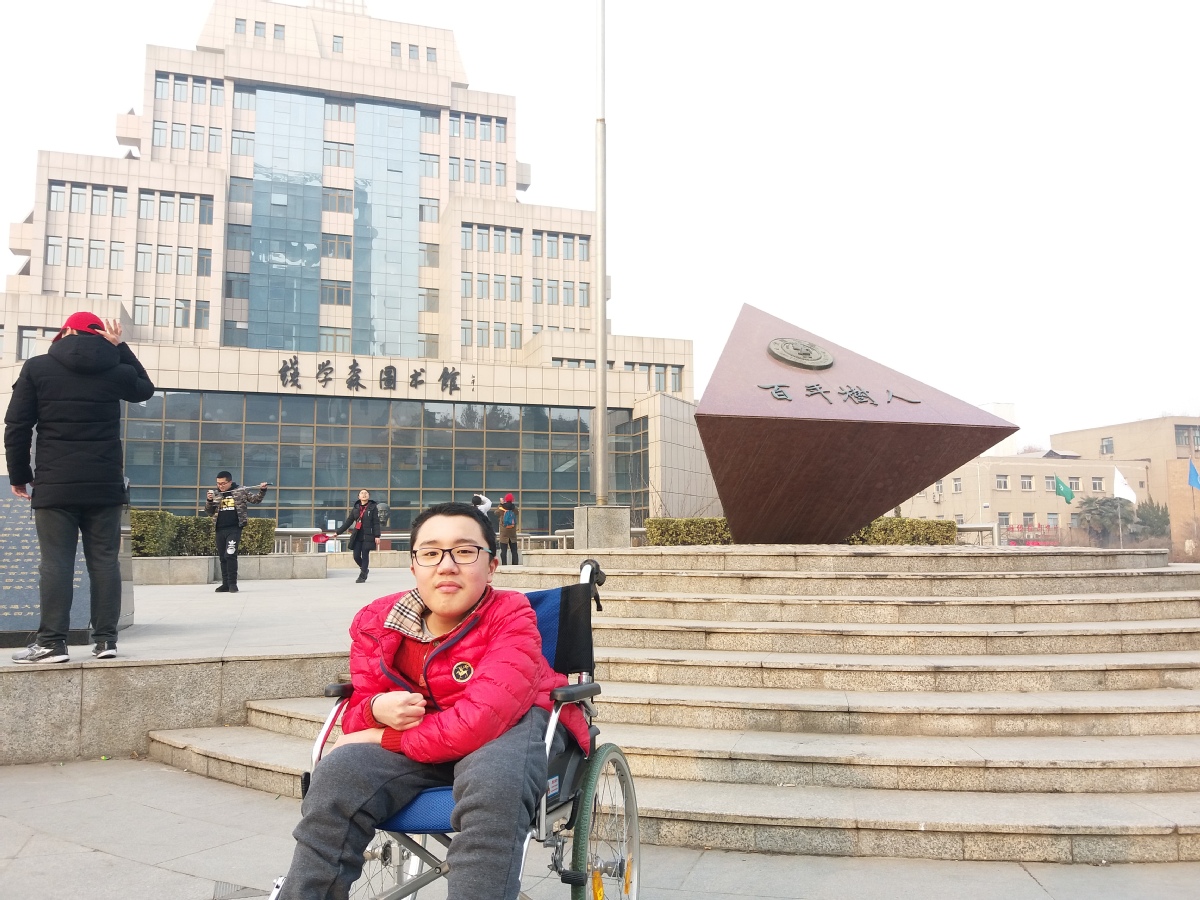 A high school senior from Chongqing with amyotrophic lateral sclerosis (ALS) who scored 592 out of a possible 750 points in the national college entrance examination (or gaokao) last month has aroused great attention online.
Deng Xiansong was born in Chongqing's Yuzhong district in 2002. At age three, he was diagnosed with ALS, a rare, incurable neurodegenerative disorder often referred to as Lou Gehrig's disease.
Deng lost the ability to walk at 10 and had to stay in a special wheelchair to live and study ever since.
The disease had also deformed his spine and fingers, making it so he could only write with only his right index finger.
Even so, Deng refused to do the monthly tests at home or apply for half an hour's extension. "My son is always unwilling to be treated differently," said Deng Jun, Deng's father.
To prepare for the exam at senior 3 in Chongqing No. 66 Middle School, Deng arrived at school at 7:30 am and left at 5 pm. He drank little water in order to control the number of times he would have to go to the toilet. After supper at home, Deng did self-study until 11 pm.
"Deng Xiansong is very smart and warmhearted," said Luo Yi, Deng's head teacher. He noted Deng had never asked for leave due to physical disabilities. Instead, Deng has won multiple prizes and inspired his classmates.
With the help of the school and his family, Deng took the gaokao smoothly and scored high on the big test.
A cheerful and confident young man, Deng loves singing and watching sports like basketball, tennis, billiards and curling. Whenever there's a school sports meet, Deng always asks his classmates to help him lift his wheelchair down the playground, so he can cheer for his friends, even if he could only tilt his head and watch.
Two years ago, Xian Jie, Deng's mother, quit her job to take care of Deng full-time. She said she is willing to be in charge of Deng's living on-campus if it is allowed, or rent a house nearby if her son is admitted to a university.
"Computer science is my dream major," Deng said. He says he longs for college, a bigger world in which to see more beautiful things and to open up his horizons. "I want to become a useful person for society."