Fengyun 3E satellite to improve morning weather forecasts
Share - WeChat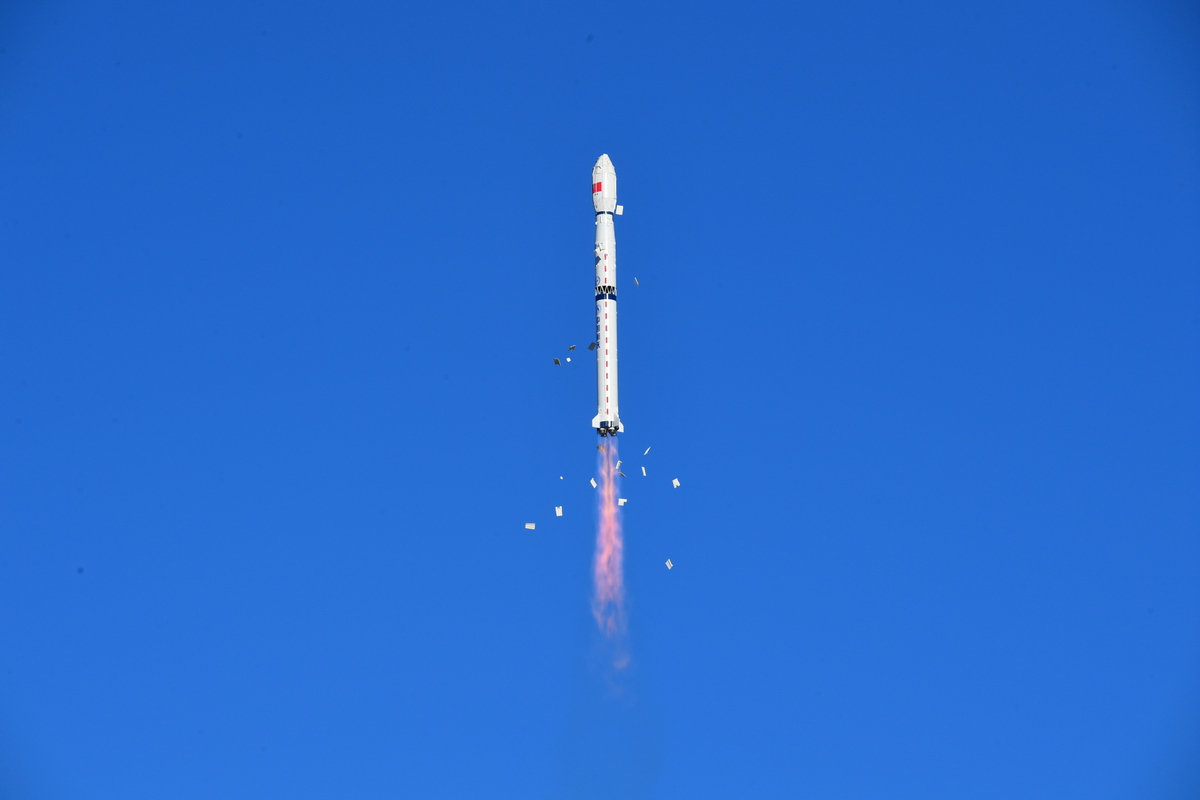 People will have access to more accurate weather forecasts each morning thanks to a Chinese meteorological satellite that was launched on Monday, a top meteorologist said.
Zhang Xingying, a senior researcher at the China Meteorological Administration's National Satellite Meteorological Center, said the Fengyun 3E satellite will provide data and images obtained early each morning to meteorologists to enable them to produce forecast products that will be more accurate and reliable.
"Meteorological authorities around the country hold a teleconference around 8 am each day to analyze weather conditions and discuss forecast products, but the data and images available to them are insufficient to make accurate forecasts because most of them are generated by Chinese and foreign satellites operating in a geosynchronous orbit," he said.
He explained that satellites in geosynchronous orbit are about 36,000 kilometers from Earth, and so can only obtain a small proportion of the information needed to produce daily forecasts.
Meanwhile, forecasters also receive data and images from polar-orbit satellites that are closer to Earth, but that information is usually obtained at 10 am and 2 pm, which means meteorologists have to make morning forecasts based on old data, Zhang said.
"Therefore we are now very much dependent on data gathered through the ground-based observation network, which also have many restrictions," he said.
Fengyun 3E, lifted into orbit by a Long March 4C carrier rocket launched from the Jiuquan Satellite Launch Center in northwestern China on Monday morning, is tasked with obtaining data and images at 5:30 am and 5:30 pm.
It will provide more recent information to forecasters to help them improve their morning forecasts, Zhang said.
Developed by the Shanghai Academy of Spaceflight Technology, the satellite weighs nearly 2.7 metric tons and is expected to work for at least eight years.
Petteri Taalas, secretary-general of the World Meteorological Organization, was quoted in a statement issued by the China Meteorological Administration as saying that the new satellite "will fill a critical gap in the space-based observing system".
With its assistance, the Chinese meteorological agency will become the third pillar in the global meteorological polar-orbiting system, he said.
Philip Evans, director-general of the European Organization for the Exploitation of Meteorological Satellites, told the Chinese administration that Fengyun 3E will help the World Meteorological Organization achieve its goals of building an integrated global observing system by 2040.
China launched its first weather satellite, Fengyun 1A, in 1988.Since then, it has put 19 Fengyun meteorological satellites into space. The country now operates nine weather satellites-two of the Fengyun 4 series, three of the Fengyun 2 series and four of the Fengyun 3 series.