Artists find inspiration in Xinjiang on two-week tour
Share - WeChat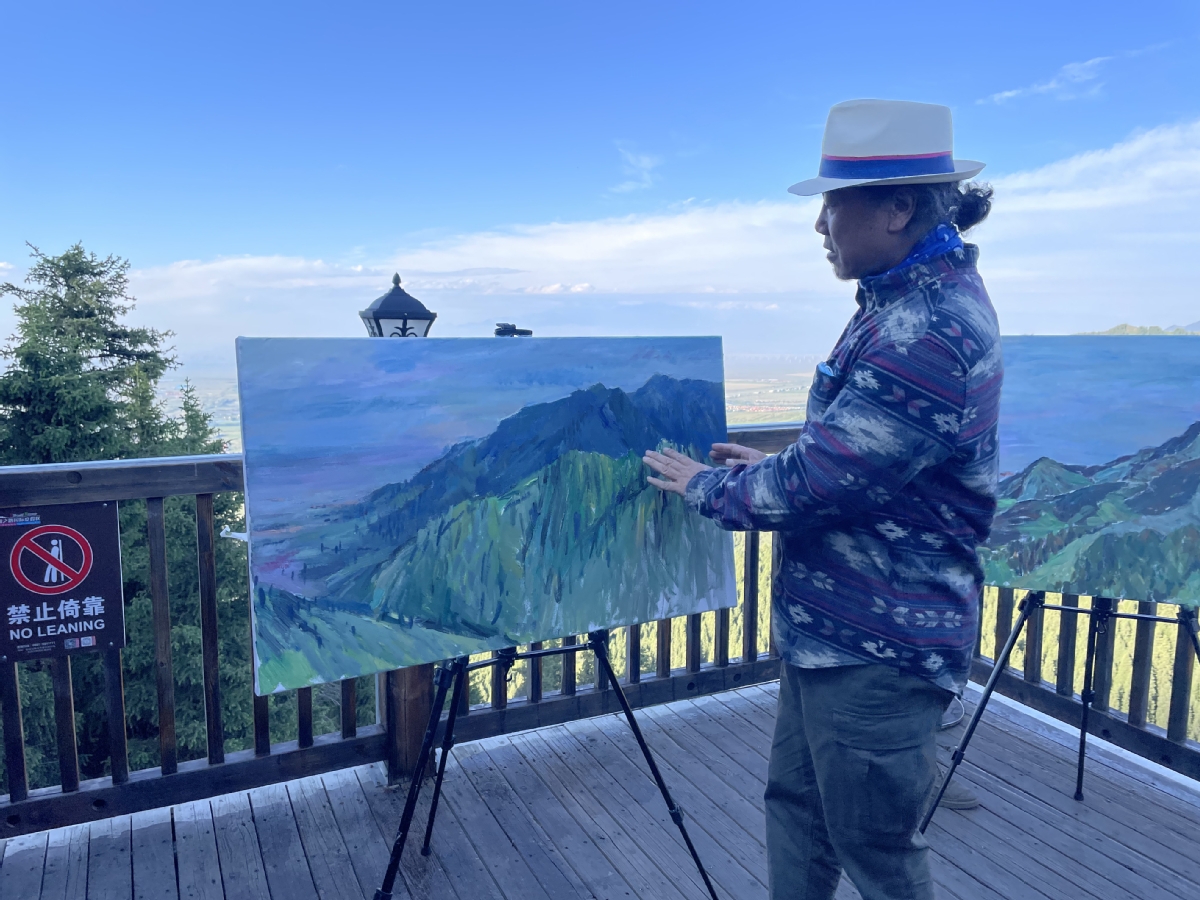 A group of artists from China, South Korea, Canada, Belgium, Mongolia and other countries recently finished their journey to Kashgar, Aksu and Urumqi in Xinjiang Uygur autonomous region.
During the two-week trip, they visited the Ancient City of Kashgar, a national 5A-level tourist attraction featuring a rammed-earth building complex that can trace its origins back 2,000 years; the Kizil Grottoes, the longest surviving grotto temple site in the country; Tianshan Grand Canyon, a national-level forest park; local museums and other places that might spark the artists' creativity.
The experience of enjoying the splendid and picturesque scenery as well as embracing the cultural diversity of different ethnic groups in the region has inspired the artists to portray what they've seen and express their feelings using pencil, brush and palette. The sketches, oil paintings, prints and installation artworks they created during the two weeks have been on display at the Xinjiang Academy of Painting in Urumqi since June 25.
Tang Chenghua, a professor with the Central Academy of Fine Art, was among the group on the tour. He says it was his first visit to Xinjiang and he came away impressed by people's hospitality there. He wants to express his love for Xinjiang and enable the public know more about the region by creating different artworks.
He says he plans to make an installation using cotton produced in Xinjiang's Shaya county to form a cloud. The artwork will be displayed in Urumqi in September.