New Casa Talia chefs roll out Spanish-style tasting menu
Share - WeChat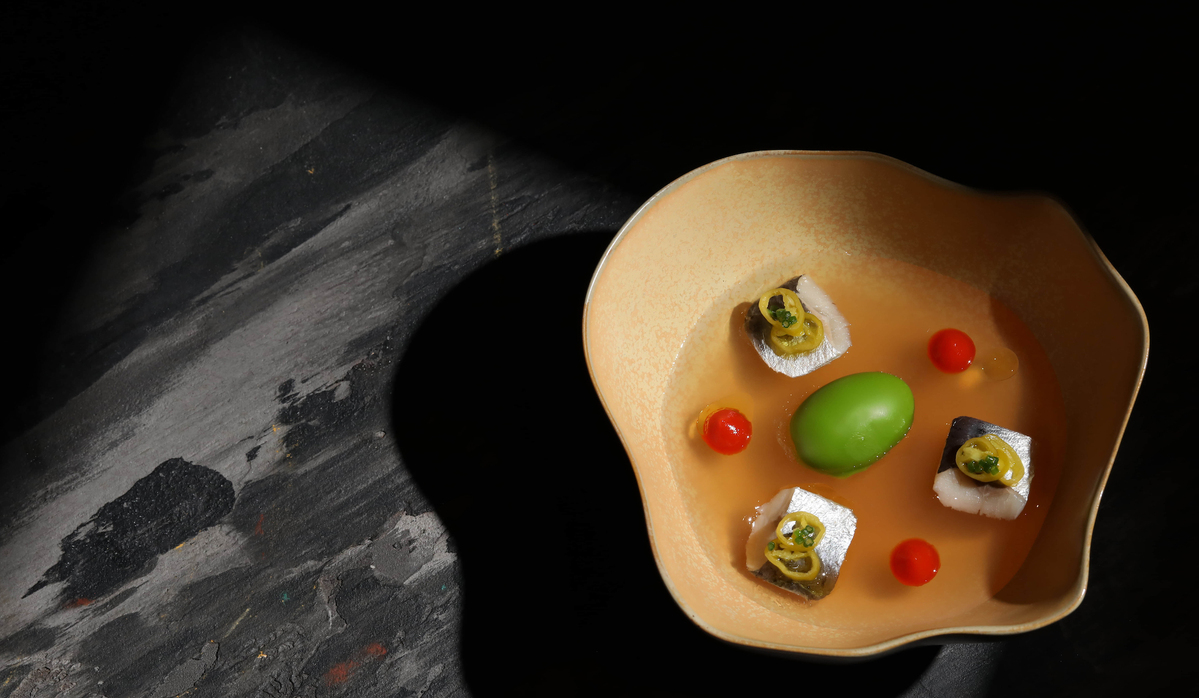 Beijing's Casa Talia, which welcomed to the kitchen Francisco Araya as executive chef and Fernanda Guerrero as executive pastry chef, has seen the two newcomers launch an exclusive tasting menu in June, bringing their very own interpretation of Spanish classics to Beijing patrons.
Located on the first floor of Beijing Parkview Green Shopping Center, the restaurant was created by Liu Haowei and his CAA Architect teams. Celebrity contemporary artist Zhang Donghong has also contributed to the interior design of the restaurant.
Araya, who started his international career at the world famous Mugaritz, Spain in 2007, won his first Michelin star in 2013. He and Guerrero are both internationally renowned Chilean chefs and have known each other since childhood.
The duo have crafted a unique contemporary Spanish fine dining concept, based on their international expertise and their own interpretation of Spanish flavors.
The tasting menu includes 10 courses, featuring classics of Spanish cuisine with a contemporary twist.
The gilda olive in tomato essence, sardine and chili is a reinterpretation of a classic Basque dish from Spain. A clear and transparent tomato jelly, marinated sardines and Spanish peppers appear on top. In the center of the dish, a spherical olive creates a burst of flavors, adding to the multilayered salty, fresh, and spicy taste of the dish.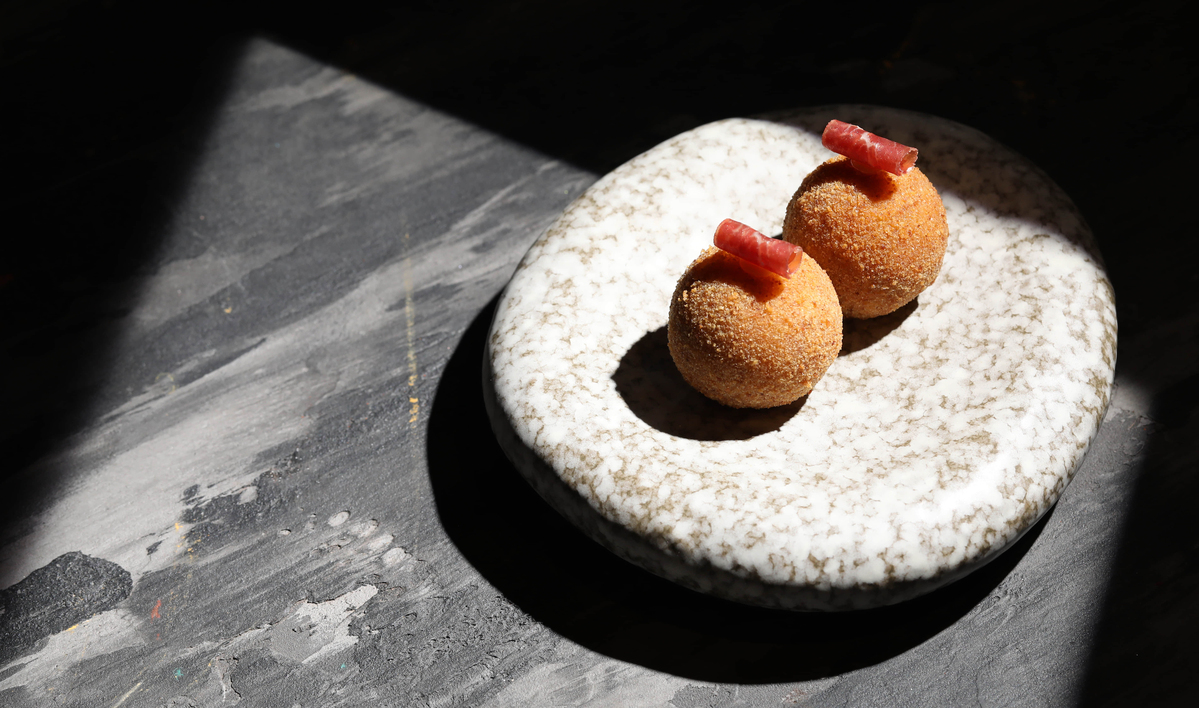 Most Popular