Chinese relics found in wrecks off Singapore
Share - WeChat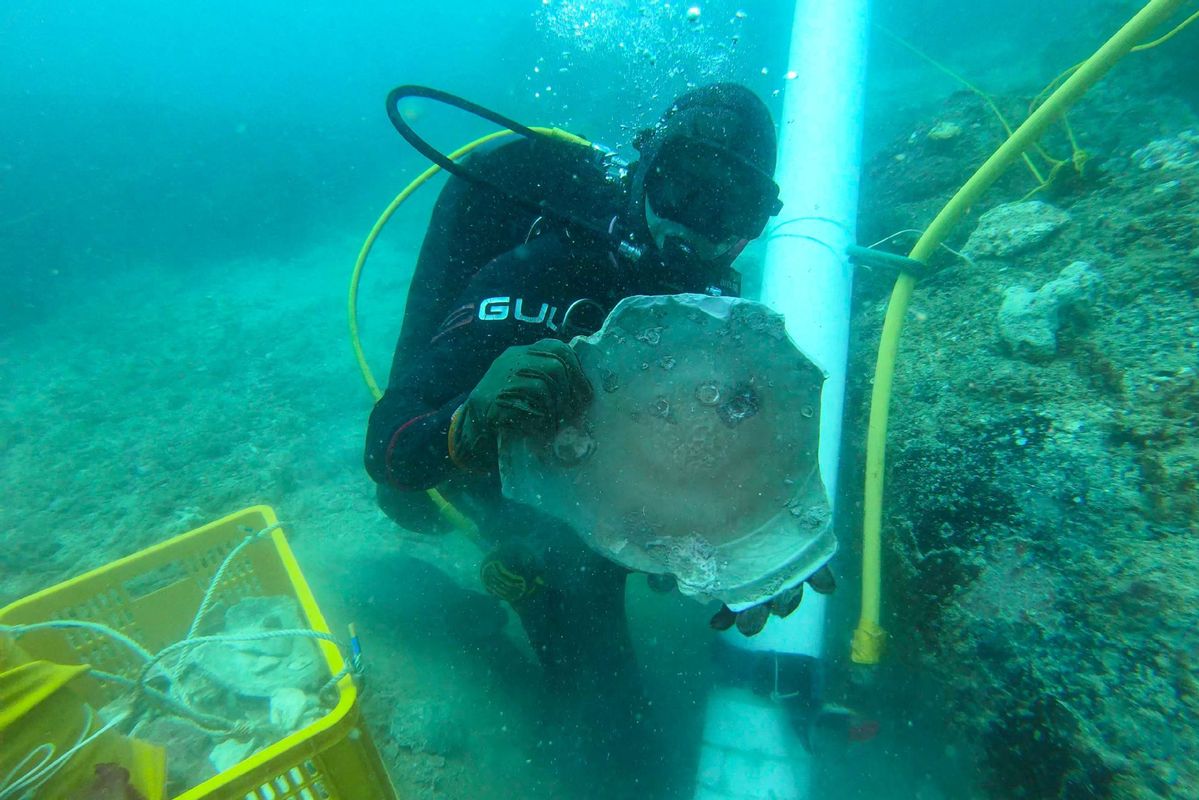 Museums poised to showcase items recovered from the depths by divers
Two shipwrecks, one possibly dating to the 14th century and the other to the 18th, have been excavated in Singapore's waters, a first for the island nation and a groundbreaking development for its maritime heritage.
Both vessels, which carried Chinese ceramics as their primary cargo, were found off Pedra Branca, a rocky outcrop surrounded by shallow waters where ships throughout history have come to grief.
It is planned to display the artifacts in museums in Singapore.
Maritime archaeologist Michael Flecker, who supervised both excavations, described the first wreck as a "pretty remarkable" find, as it is from the Temasek period that spans the 1300s to the 1600s. Singapore appeared on maps during the Ming Dynasty (1368-1644) as Temasek.
While research may never determine the name of the first vessel, as there is nothing left of its hull, the second wreck has been identified as the India-built merchant vessel Shah Munchah, which sank in 1796 as it was returning to India from China.
On Dec 30, 2014, a Singapore-registered barge carrying two bulk loader cranes encountered bad weather on its way to Kuantan, the state capital of Pahang on the east coast of Malaysia, and ran aground off Pedra Branca.
Both cranes were at risk of toppling onto Pedra Branca's Horsburgh Lighthouse, which was built in 1851.
To prevent this happening, dynamite was attached to the cranes, which were blown up while two boats pulled them away from the lighthouse, scattering metal into the sea.