New manned space vehicle planned
Share - WeChat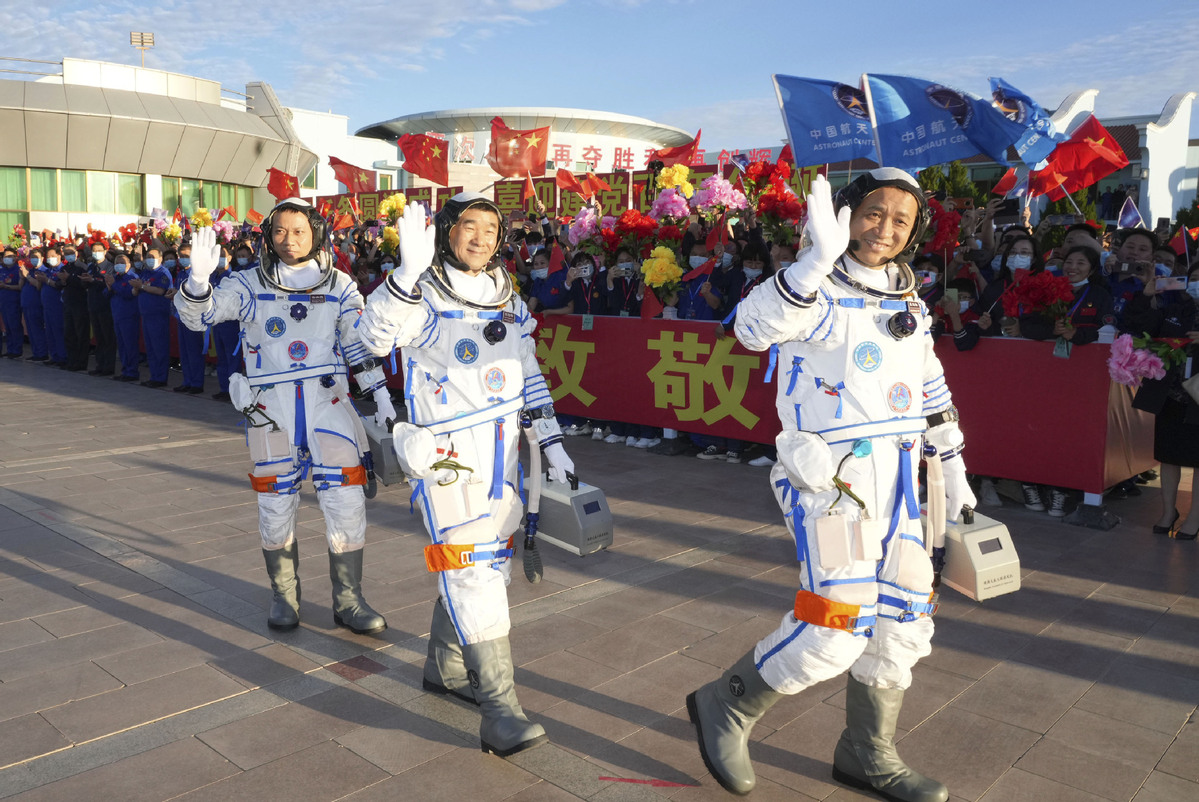 Craft designed to accommodate up to 7 astronauts
While Shenzhou-series spacecraft still serve as a major pillar of China's manned spaceflights, Chinese engineers are developing a next-generation vehicle to help to materialize the country's future aspirations in space.
Once put into formal service, the new spacecraft, which has yet to be named, will feature world-class designs and technologies, high reliability and flexibility, reusability and multiple functions, according to designers at the China Academy of Space Technology, a major supplier of spacecraft in the nation.
The new craft will be tasked with serving the operation of China's space station as well as the country's manned lunar missions that are now in planning.
It will have two major parts-a reentry module, which will house astronauts and serve as the control center for the entire craft during a spaceflight, and a service module that will contain power and propulsion systems.
The craft will be nearly 9 meters long and 4.5 meters in diameter, and it will weigh 22 metric tons.
By comparison, a Shenzhou spacecraft is 9 meters long and 2.8 meters in diameter and weighs nearly 8 tons.
Shenzhou-series spacecraft consist of three modules-a forward orbital module, a reentry capsule in the middle, and an aft service module.
Designers said that the new model will be able to undertake longer missions than the Shenzhou series, house more astronauts and cargo, and operate in a tougher environment.
It will be able to accommodate up to seven astronauts, compared with only three in the Shenzhou. It will also be able to transport large amounts of materials between Earth and a space station, a function Shenzhou does not possess.
The new spaceship will have better working and living quarters than the Shenzhou. There will be specific areas inside for mission control, dining, entertainment and personal hygiene, making the astronauts' journey more comfortable, designers said.
China conducted an unmanned flight test of the new spacecraft's prototype in May 2020, on the maiden mission of the Long March 5B heavy-lift carrier rocket from the Wenchang Space Launch Center in Hainan province. The craft was deployed in a low-Earth orbit and was in space for about three days.
The purpose of the test was to check key technologies and equipment in the spaceship, including devices for heat-resistance, control and recovery. The test results have been used for further improvements.
China, Russia and the United States are each developing new manned spacecraft. The US is building the Orion Multi-Purpose Crew Vehicle, Dragon 2 and CST-100 Starliner, and Russia is working on its Oryol spacecraft.
China's Shenzhou spacecraft have carried out 12 flights since November 1999, when Shenzhou I was launched. The first four and the eighth Shenzhou spaceships did not carry astronauts because they were experimental. Shenzhou V fulfilled the country's first manned spaceflight in October 2003.