Millions of African children unable to access quality and safe education
Share - WeChat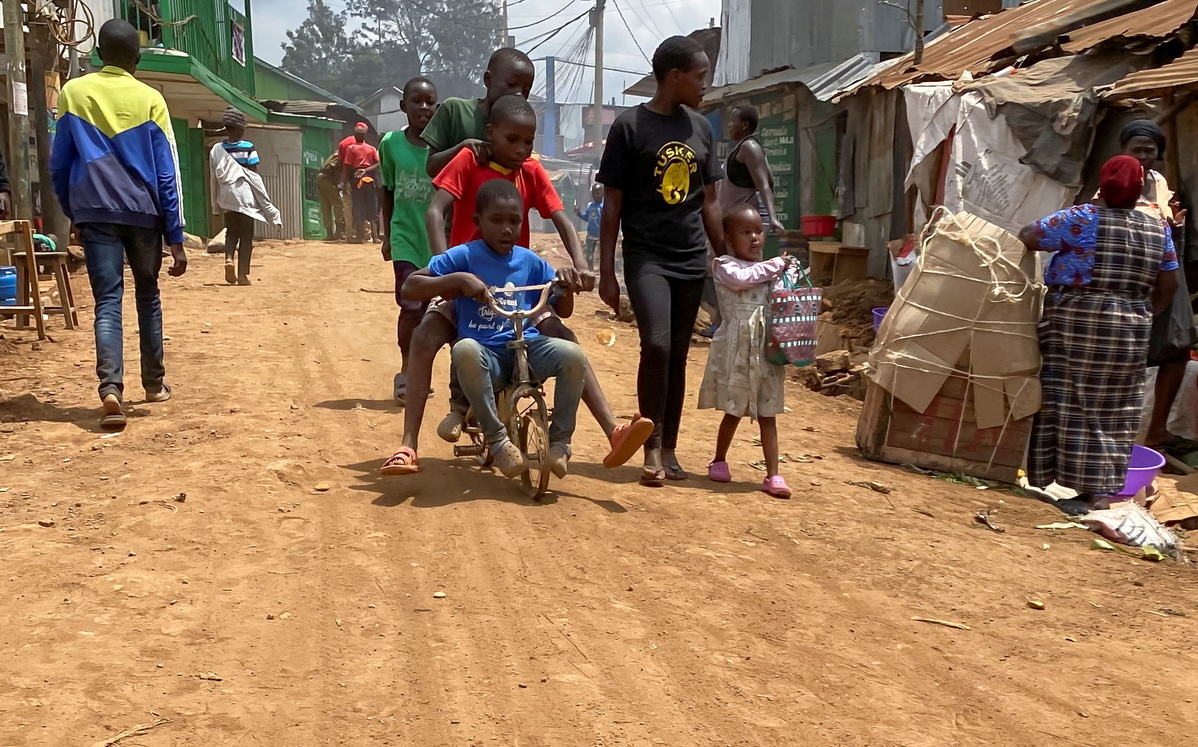 As the African Union member states marked the International Day of the African Child on Wednesday, several organizations expressed concerns about the millions of the children across the continent who still remain out of school.
This is despite the key strides made by the AU member states in realizing children's rights.
Save the Children, a global organization that focuses on saving and improving children's lives, attributed the quality and safe education inaccessibility to conflicts, discrimination against girls and the COVID-19 pandemic.
The organization said children in Sub-Saharan Africa have lost, on average, 69 days of education due to the pandemic-related school closures and a lack of access to remote learning.
It said even though some schools across the continent have re-opened, many children remain at home due to conflict, climate shocks, or poverty, citing southern Somalia, where up to 73 percent of children have not returned to class.
Notably, even before the COVID-19 school closures hit, millions of children across Africa's crisis and conflict-affected countries were losing out on education.
Speaking during the Save the Children's campaign 100 Days of Action, ahead of the International Day of the African Child, a 15-year-old member of the national children's parliament in Mali, said authorities, decision-makers and donors need, as first step, to find out what is really missing in the schools, and then provide a budget that can cover the needs.
"The education of children in conflict areas is disastrous. Imagine a child going to school and seeing it on fire! He will of course not want to go back, he will think that it's not a safe place," she said.
"Unfortunately, this exists in our country. All children have the right to a quality education. Let's commit ourselves so that tomorrow this right can be respected everywhere in the world."
Between mid-2017 and mid-2019, the central Sahel countries of Burkina Faso, Mali, and Niger witnessed a six-fold increase in school closures due to attacks and insecurity, Save the Children said.
Due to the conflicts, 3,864 schools in the region were closed by the end of last year, leaving 8 million children out of school and 19,000 teachers affected.
Save the Children is calling on African leaders to ensure that as they focus on their response to COVID-19, students and educational facilities are protected from attacks and from military use. This is in addition to investing more to transform education system.
"Despite progress across the continent, Sub-Saharan Africa is still home to the worst countries on the Earth to be a child," the organization said.
"African governments need to recognize that school closures hit the most vulnerable children hardest, and adopt national plans to ensure they will support appropriate low-tech, inclusive, gender-responsive and affordable distance education methods where necessary."
Mohamed Fall, the eastern and southern Africa director of the United Nations Children's Fund, said millions of children across sub-Saharan Africa are in desperate need of access to education, basic healthcare, nutrition, clean water, protection, a birth certificate - and hope.
He added that tens of thousands more are in need of mental health and psycho-social support as conflict and horrific violence has become daily life for far too many.
"Last week, I was in Cabo Delgado in Mozambique, where 700,000 people have been displaced by the insurgency, nearly half of them children," he said.
"On Ibo Island, I met two boys. During the brutal attacks in Palma in March, they were separated from their parents when they were rushed by boat to safety on Ibo Island. When I looked into their eyes I saw fear and anxiety, with the worry of not knowing the whereabouts of their parents and if they will ever see them again."
The AU Commission Department of Political Affairs, Peace and Security promised to continue offering support for the safe school's agenda.
It said plans are underway to launch the Africa Platform for Children Affected by Armed Conflict to drive action within at all levels.
The AU and its member states observe the International Day of the African Child as a commemoration of the June 16, 1976 student uprising in Soweto, South Africa, where students who marched in protest against apartheid-inspired education were brutally murdered.