Wild elephants make themselves at home in Yunnan botanical garden
By Zhang Yangfei and Li Yingqing in Xishuangbanna, Yunnan | chinadaily.com.cn | Updated: 2021-06-12 17:20




Share - WeChat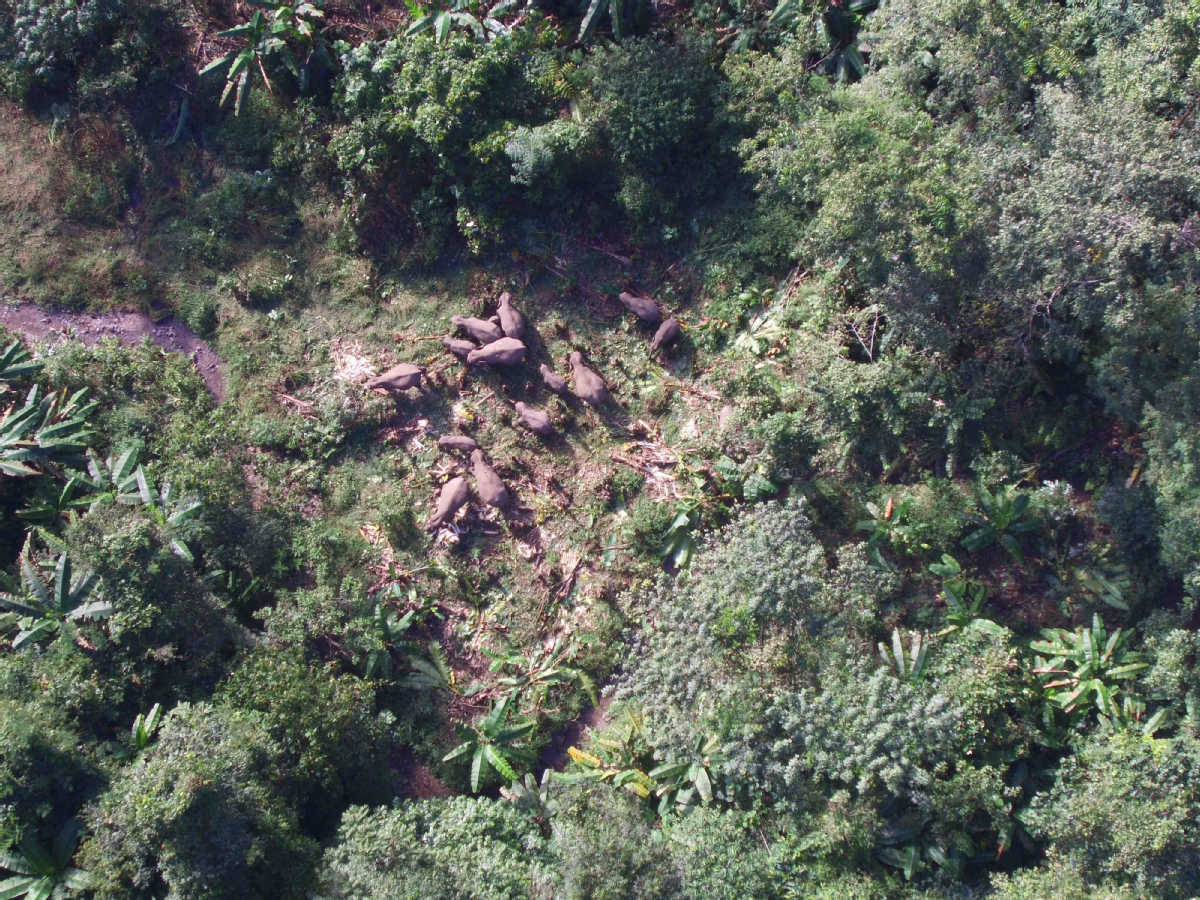 Seventeen wild Asian elephants have entered and remained in the Xishuangbanna Tropical Botanical Garden of the Chinese Academy of Sciences in Southwest China's Yunnan province for over two weeks, as of Saturday.
The elephants entered the botanical garden on May 25 and monitoring shows the herd's activity has remained stable within the area.
The garden, founded in 1959, covers an area of 1,125 hectares and is home to tens of thousands of species of plants of important research value.
To protect the precious plants from being damaged by the wild elephants, as well as to ensure the safety of local residents, the local authorities, including the forestry departments of Xishuangbanna prefecture and Mengla county, have set up special teams to monitor the herd's activity and respond to emergencies.
"Xishuangbanna is the home of wild elephants," said Zuo Xian, director of radio and television station of Menglun township, Mengla county.
"They are our friends. We respect their free movement. We live together in peace and make sure that no one will harm them," he added.