New images of Mars unveiled
Share - WeChat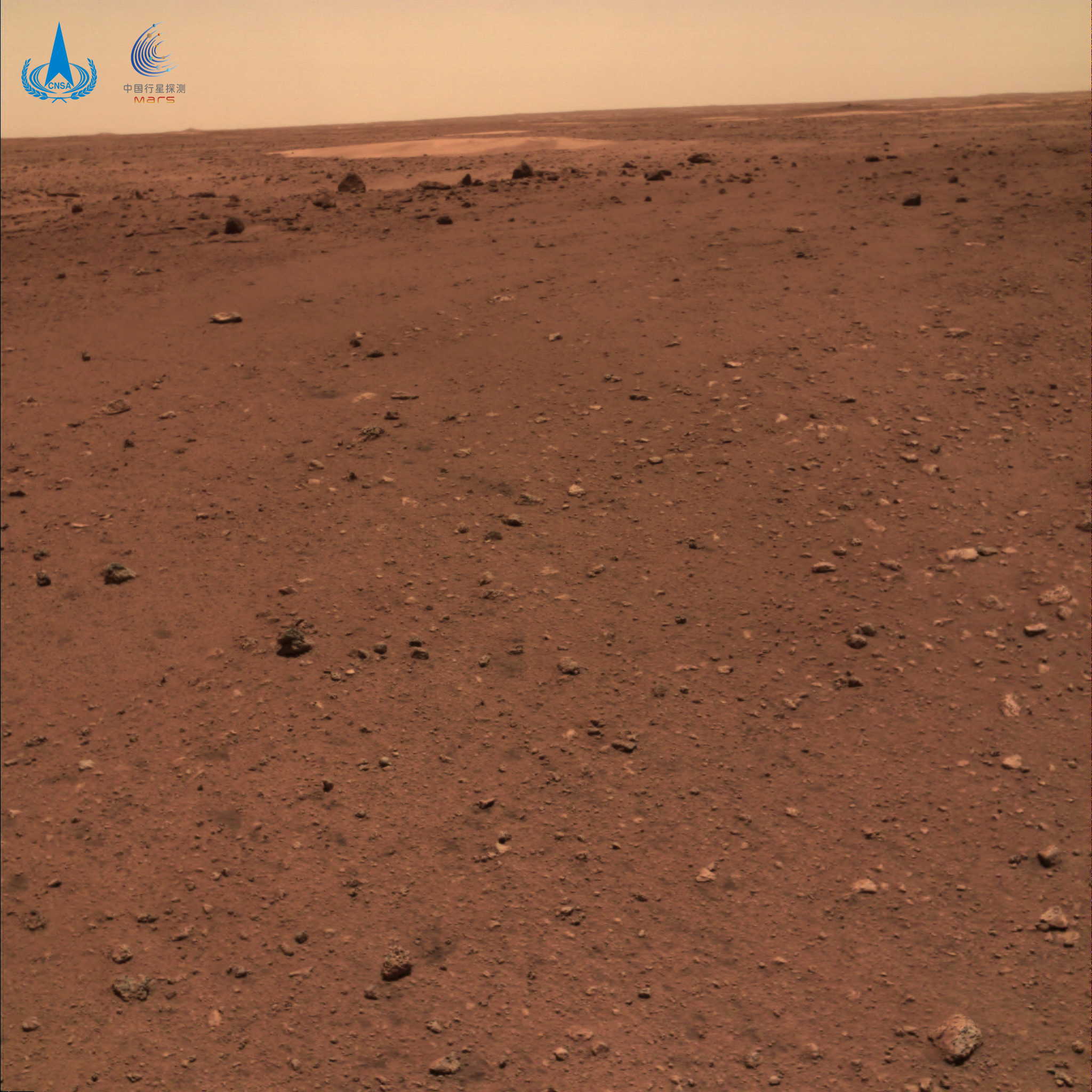 China to share scientific findings to benefit people around the world
The China National Space Administration made public on Friday four pictures taken by the Tianwen 1 robotic mission, showing the Zhurong rover on the Martian surface and scenes of its landing site.
Three pictures were taken by Zhurong's cameras, and displayed the rover's upper stage, its landing platform and the environment of the landing site. Another one was shot by a separate camera deployed by Zhurong on Martian soil, showing the rover and the landing platform together.
A fabric Chinese national flag and a drawing of mascots of the Beijing 2022 Winter Olympics and Paralympic Winter Games are noticeable in the landing platform's picture. Also in this photo, the tracks of Zhurong on the surface can be clearly seen.
The group photo of Zhurong and the landing platform was created by a small camera, which was originally attached to the bottom of the rover and then placed on Martian soil when the rover traveled about 10 meters to the south of its landing platform.