Europe sees glimmer of hope on tourism
Share - WeChat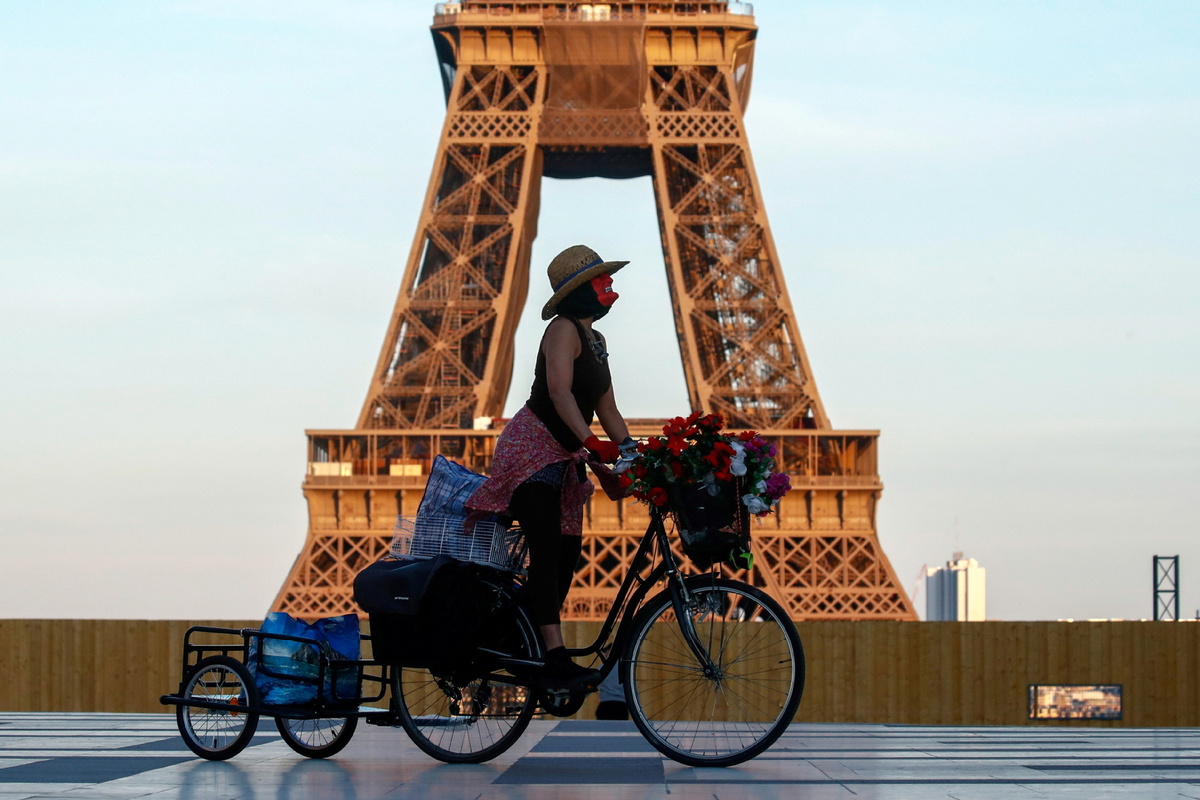 Having entered a double-dip recession due to the pandemic, the European Union is hoping to ease its economic hardships by reopening its borders to tourists this summer in an attempt to help the heavily hit tourism sector recover.
Tourism generally accounts for at least 9.5 percent of the bloc's economy, according to the World Travel and Tourism Council.
According to the European Commission's projections, Europe's overall revenue losses amount to 50 percent for hotels/restaurants, 70 percent for tour operators and travel agencies, and 90 percent for cruise companies and airlines. Additionally, up to 7 million jobs in the sector are expected to have been lost.
The task of boosting the economy will not be easy, especially as the European Travel Commission's quarterly report, "European Tourism Trends& Prospects", says that European destinations continued to see a major drop in tourist arrivals in the first quarter of this year.
This included Austria, with a 99 percent drop; Iceland, which saw a 97 percent decrease; and Central and Eastern European countries, as well as Cyprus and Finland, which reported drops of more than 93 percent.
Due to the rise of COVID-19 cases, emerging variants of the virus, and mandatory quarantine and testing in many countries, many people have been reluctant to travel in 2020 and this year.
This translated into an 85 percent decrease in international tourist arrivals, which is projected to remain 46 percent below the level registered in 2019. Full recovery of the sector is expected to be achieved no earlier than 2024.
Despite this grim forecast, there is a glimmer of hope on the horizon as infection figures are falling, vaccination rates are rising, and demand to take a summer holiday break from the pandemic monotony is increasing, with 56 percent of Europeans reportedly willing to travel by the end of August.
In an attempt to meet European citizens' demand, and to boost travel and tourism, EU leaders approved on May 25 the EU Digital COVID Certificate, which, though not a travel document, will serve as proof that the holder has been fully vaccinated with an EU-approved vaccine.
However, a vaccine passport that aims to facilitate travel across the EU will be considered by the European Parliament during its plenary session from Monday to Thursday. If approved, it is expected to be launched on July 1.
Almost 100 million euros ($122 million) from the EU budget has been allocated for the funding of polymerase chain reaction, or PCR, COVID tests compatible with the certificates in order to make them more affordable for EU citizens.
The EU has also begun regulating non-European tourism to the continent by putting countries with low infection rates on a special list that, as of May 6, included Australia, Israel, New Zealand, Rwanda, Singapore, South Korea, Thailand and China. On May 20, it adopted a "road map" that will allow vaccinated travelers from outside the EU to enter the region.
Despite the fact that details concerning the road map are expected to be finalized by the end of June, some European countries are already opening their borders to PCR-negative, non-European travelers. This relates to member states such as Italy, Spain and Greece, which are heavily dependent on tourism and therefore feel additional pressure to attract as many visitors from abroad as possible.
With a surge in hotel bookings by travelers from the United Kingdom (predominantly to Spain, Greece, Portugal, Cyprus, France and Turkey) and the fact that, in 2019, more than 17 million people from the United States traveled to Europe, there is a chance that a predicted influx of foreign tourists will also bring a much-needed economic upswing.
It is worth noting, however, that the bloc's efforts to save its economy through tourism will depend on whether tourists will have to be quarantined-an idea strongly discouraged by the European Tourism Manifesto, an alliance of more than 60 organizations, which has urged member states to "refrain from imposing additional travel restrictions on certificate holders".
The European Travel Commission has said that "last summer resulted in a high degree of domestic substitution due to prohibitive travel guidelines: As a share of total travel within European destinations, domestic travel jumped from 55 percent in 2019 to 69 percent in 2020."
Bearing in mind the constantly changing situation of COVID-19 infections and new variants, there is a high probability that the same pattern of travel within Europe will be observed this year as well.
The writer is former chairman of the international affairs committee at The Bow Group think tank in the United Kingdom. The views do not necessarily reflect those of China Daily.