President urges Qinghai specialty industry growth
Share - WeChat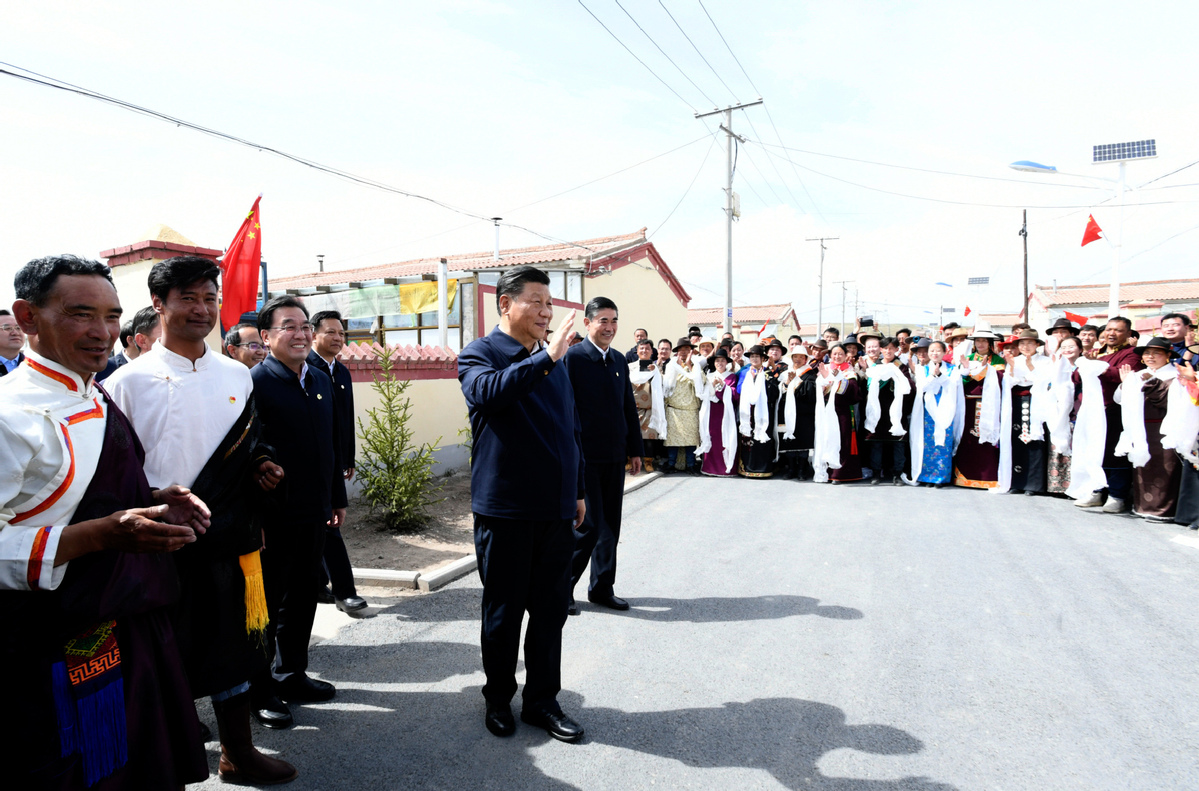 President Xi Jinping has underlined developing more local specialty industries in Qinghai province and achieving better results through innovation.
Xi, who is also general secretary of the Communist Party of China Central Committee, made the remarks on Monday while visiting a company producing Tibetan carpets in Xining, the provincial capital, during an inspection tour of Qinghai province.
Xi learned about the production and design of the carpets when visiting the company's workshop and design department.
He said that Tibetan carpets have unique features and the locals have combined traditional and modern crafts very well and met individual and diversified market needs.
The Tibetan carpet industry helps people get out of poverty, boosts rural vitalization and promotes ethnic unity, Xi added.
Xi visited a village and talked with villagers in Shaliuhe township in Gangcha county, Haibei Tibetan autonomous prefecture on Tuesday afternoon.
He said that not a single ethnic group should be left behind in the country's efforts to fully build a modern socialist China.
"We are a family, and we are all brothers and sisters," Xi told the villagers, calling on them to have confidence in a brighter future.
In recent years, Xi has frequently spoken of developing specialty industries based on local resources during his inspection tours nationwide as he has encouraged the advancement of rural vitalization.