In Xinjiang grassland, tourists connect with horses
By Xing Wen in Ili Kazakh autonomous prefecture, Xinjiang | chinadaily.com.cn | Updated: 2021-06-01 17:14




Share - WeChat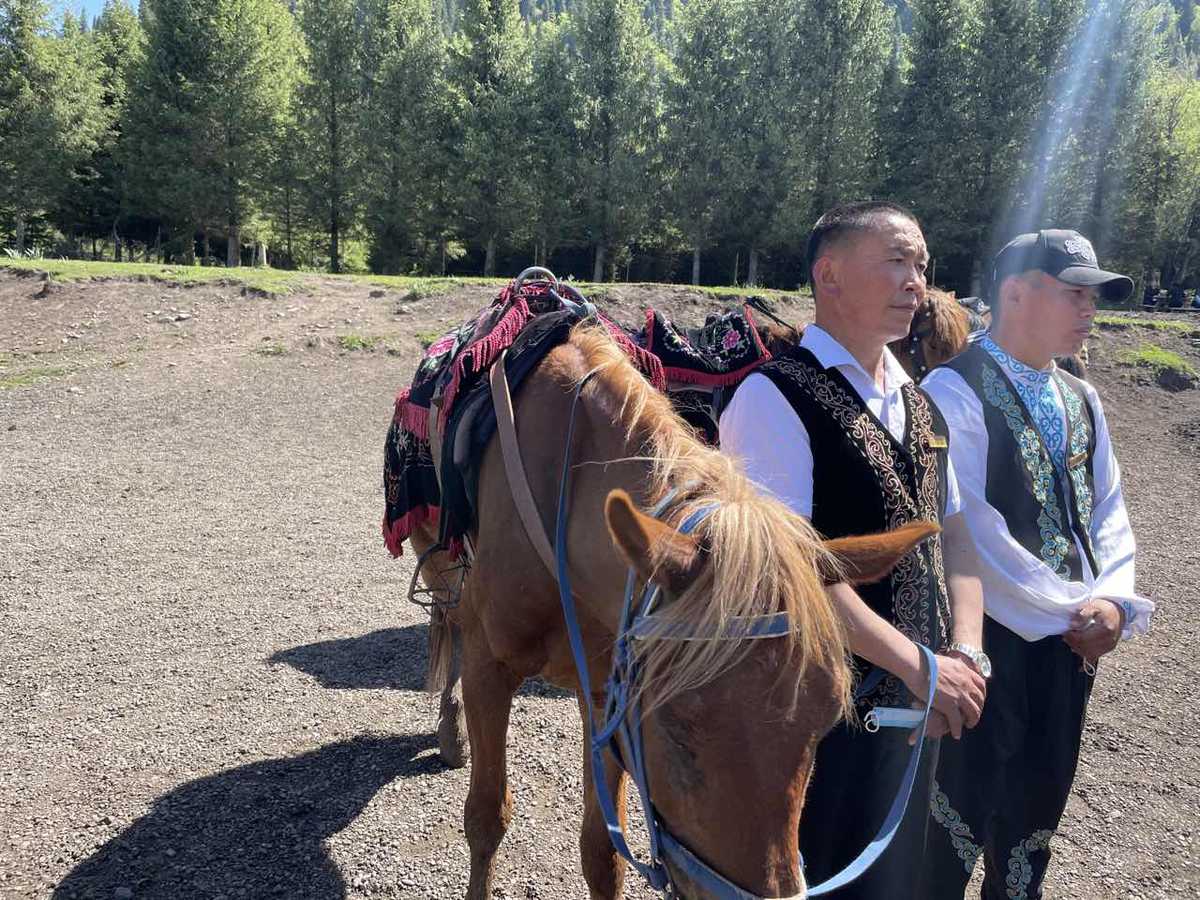 A cooperative that offers horseback-riding to tourists visiting Nalati Grassland Scenic Spot has brought increased income to the residents of Alashan village in Ili Kazakh autonomous prefecture, Xinjiang Uygur autonomous region.
The Nalati Grassland, located in the prefecture's Xinyuan county, has long been a tourist attraction for its picturesque scenery, featuring snow-capped mountains and animals grazing on broad stretches of land. Horses have been an integral part of life there for centuries.
Local herdsmen most of whom are Kazak people can send a horse to the cooperative for the horseback-riding service. During peak tourist season from May to October, the cooperative has around 160 horses, with each one earning 200 yuan ($32) per day. Around 160 jobs have been created. Twenty villagers have been lifted out of poverty.
On Monday, a group of international journalists, organized by the China Foreign Languages Publishing Administration, visited the scenic spot to have a look at how the herdsmen benefit from the cooperative.
The scenic spot has invested 600,000 yuan to set up stables, offices, safety reminders and other facilities. The cooperative also has a medical team to ensure the safety of tourists who come to ride horses, according to Tabusi Adalas, the cooperative's director.
Arshyn Kanjahyn, 27, a local herdsman who joined the cooperative in 2016, helps tourists manage the horses.
"The job ensures me a stable income. I have also sent a horse to the cooperative, which helps me to earn nearly 30,000 yuan each peak season," he said.
Xiao Lin, a traveler from Beijing, rode a horse for the first time in her life under the watchful instruction of Arshyn Monday.
"With the guidance of Arshyn, I took the reins and used my legs to press the horse's back. Then the horse started trotting, which was exciting," Xiao said. "I feel happy to try the sport here."