Nation leads way for overseas travel resumption
Share - WeChat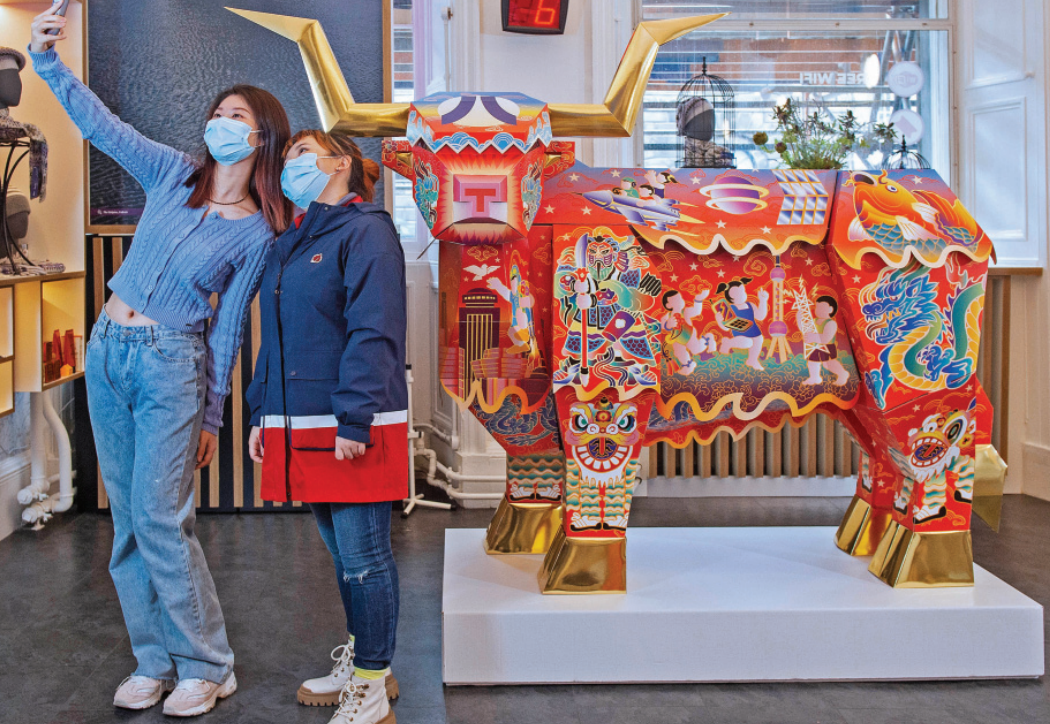 Vaccination certificates expected to play key role
With COVID-19 vaccination programs gaining pace worldwide, governments are considering options to reopen borders and resume international travel-an industry that lost income of almost $4.5 trillion globally last year due to the pandemic.
In March, China announced the release of an international travel health certificate, which could potentially allow people who have been vaccinated to sidestep quarantine rules.
The European Union has proposed a Digital Green Certificate to allow free movement between member states and other countries, hoping for a launch sometime in June.
The United States and the United Kingdom, which are leading the vaccination rollout among major economies, are planning to implement similar permits.
Travel experts said that as China is one of the most important source markets for international outbound tourism, the success of its digital health certificate would have a significant impact on reviving the global tourism industry.
George Cao, chief executive of Dragon Trail, a China-focused digital marketing and travel company, said, "China's vaccine certification lays the foundation for the resumption of international travel (supported) by Chinese tourists.
"As it is the first vaccine passport in the world, in that sense, China is leading the way in making it possible for international travel to resume."
Helena Beard, founder of the consultancy China Travel Outbound, which is based in the UK, said, "As the biggest source travel market in the world, I think that a successful implementation of the certificates in China will lead the way for the recovery of global tourism.
"While most countries are missing Chinese visitors, there are some whose economies rely very heavily on their return. Many Asian destinations in particular will be open to accepting the certificates. I believe that as soon as outbound travel from China is permitted, Chinese tourists will be welcomed with open arms."
Chinese outbound tourism is the biggest global tourist segment, with more than 169 million overseas trips made in 2019, according to the National Bureau of Statistics.
As the pandemic has been effectively contained in China, and many other countries are still struggling to combat it, domestic travel has become an obvious preference for Chinese.
Latest figures from the Ministry of Culture and Tourism show that about 230 million domestic trips were made during the five-day Labor Day holiday, a year-on-year rise of nearly 120 percent.
Wolfgang Arlt, director of the China Outbound Tourism Research Institute, based in Hamburg, Germany, said, "A 'health passport' can have a positive impact in convincing authorities abroad and in China to allow vaccinated people to travel freely again.
"It can also increase the trust of Chinese travelers, who can feel safe being vaccinated and will be considered safe by host communities if they can prove they have been vaccinated."
Dimitrios Buhalis, deputy director of the International Centre for Tourism and Hospitality Research at Bournemouth University in the UK, said, "The vaccine passports will bring confidence to consumers and will support their demand to travel again.
"There is no doubt that Chinese tourism is a major market for many destinations around the world. The sooner we can bring the tools and the story forward to enable travel, the better it will be for destinations and also for travelers."