Jeffrey Sachs, other global experts discuss Xinjiang-related issues
Share - WeChat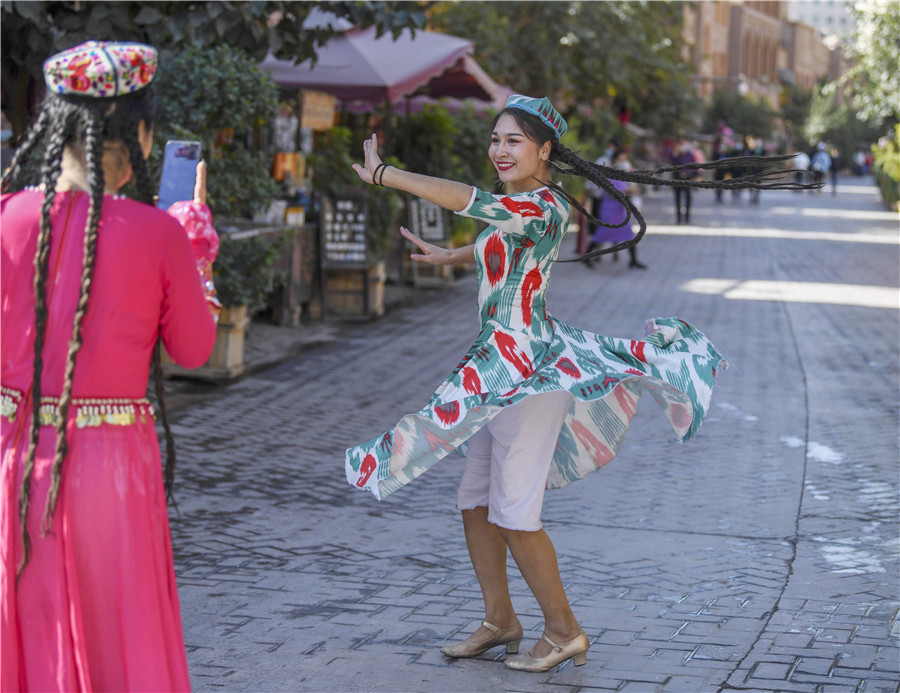 An international online forum where economists and experts in international relations came together to discuss Xinjiang-related issues was held on Thursday.
The main venue for the symposium was a guesthouse featuring traditional Uygur-style decorations located in the ancient city of Kashgar in Xinjiang Uygur autonomous region.
Attendees from Pakistan,Kyrgyzstan, the United States, the United Kingdom and other countries shared their views and reflections on issues related to the region.
Jeffrey Sachs, an economist and the director of the Center for Sustainable Development at Columbia University, said that global cooperation is essential for addressing challenges such as the COVID-19 pandemic that is raging across the world and the environmental crisis that is threatening the planet.
He said the mass media in the United States is using "genocide" and other claims which are made up without evidence to call for any kind of escalation of tensions as a response to the tremendous progress made by China in recent years.
The event was also held as a conclusion of a tour which was organized by the China Public Diplomacy Association to gather university professors, experts in international relations and online influencers to visit bazaars, schools, enterprises and Islamic institutions in Hotan prefecture, Kashgar prefecture and Urumqi to get a deeper insight into what is actually going on in the region.
Dong Guanpeng, vice-director of China Public Diplomacy Association, recalled what he has seen and heard during the journey he took in Xinjiang with photos and videos.
He said in the school he visited in Hotan prefecture, students from different ethnic groups study together and are provided with the opportunity to learn mandarin and Uygur language. And both male and female students enjoy playing football on the school's football field.
"I just totally realized that Xinjiang is a place of colors and enjoyments of happiness," said Dong. And he encouraged people to fly to Xinjiang and have a journey for truth and transparency here.