Reading marks new chapter in internet age
Share - WeChat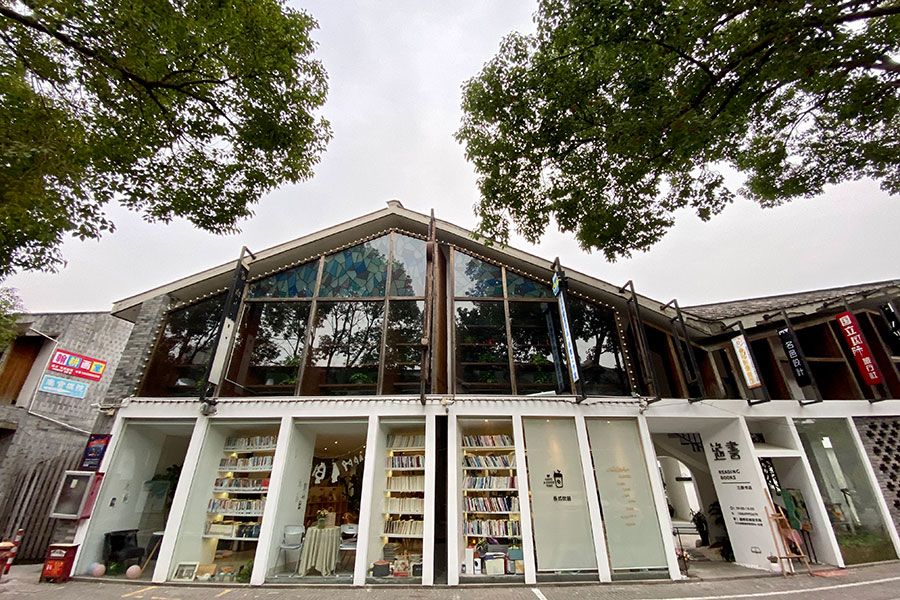 Online influencers recommend titles through short videos
Beijing teacher Bai Yun shares her thoughts about reading books in a 30-minute online video every month, impressing audiences with her erudition and appearance.
The 29-year-old has attracted more than 211,000 fans on the short-video sharing platform Bilibili, who watch Bai's videos in their spare time to learn about the books she recommends.
"I like to share my interests and enjoyment with others. My videos act as company for those who want to read books," said Bai, who reads about 50 titles a year and instructs senior middle school students in broadcasting and teaching at an education center in the Chinese capital.
Young Chinese have set up accounts on such platforms to share their views on reading, with those who produce creative and good-quality content on the internet becoming influencers in various fields.
The Chinese Academy of Press and Publication recently released the 18th annual report on people's reading habits, with more than 46,000 questionnaires collected from 167 cities between September and December.
The report found that 81.3 percent of Chinese adults read either in print form or on their mobiles and other digital devices last year, up by 0.2 percent from 2019.
Adults read 4.7 printed books and 3.29 digital ones on average last year, compared with corresponding figures in 2019 of 4.65 and 2.84. Some 11.6 percent of the respondents read more than 10 printed books last year, and 8.5 percent said they had read more than 10 e-books.
With social media platforms only recommending books in the fields that interest Bai based on big data, she visits bookstores to discover works on a range of subjects. In addition to novels, she enjoys books on social sciences, which she reads to broaden her knowledge.
Since she has been making videos, Bai has discovered works on psychology, law and economics, and has found there are many good-quality books that provide readers with a basic knowledge of such subjects.