London urged to learn from the pandemic
Share - WeChat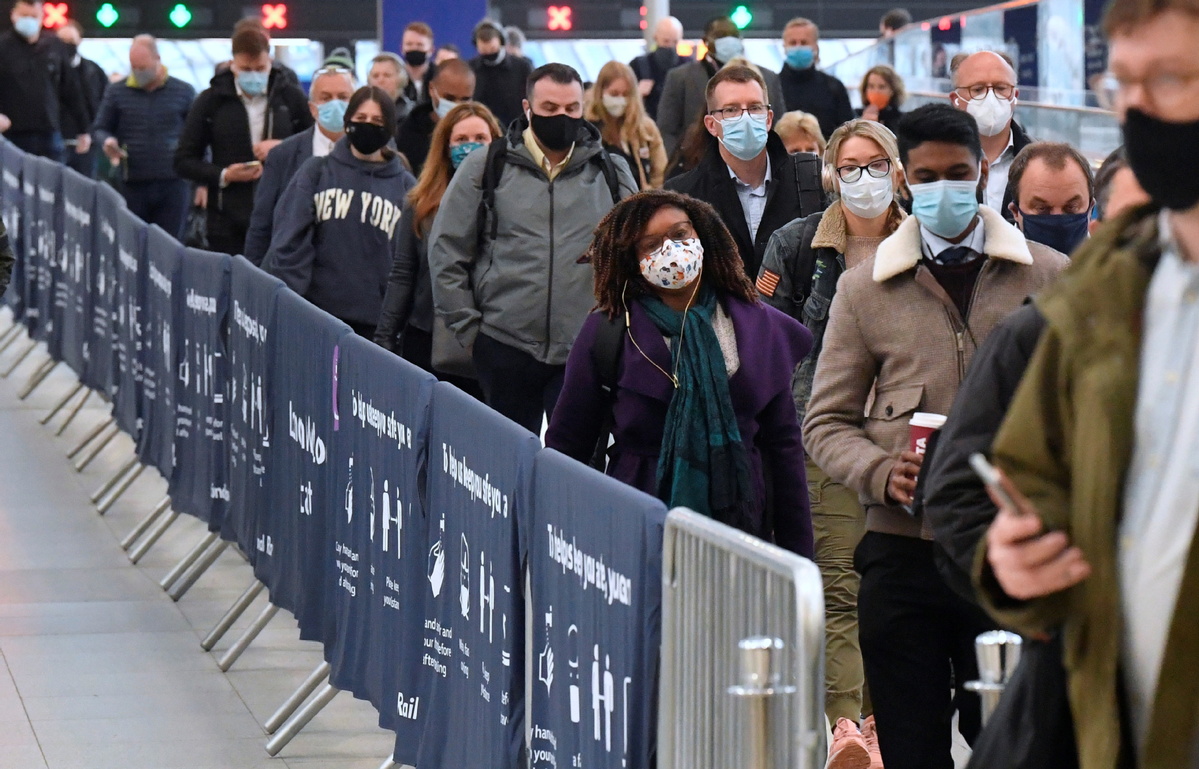 Lawmaker calls for close monitoring of government's COVID-19 spending
The British government has, so far, committed 372 billion pounds ($528 billion) to fighting the novel coronavirus pandemic, the National Audit Office has said.
The spending watchdog, an arms-length parliamentary body that audits the central government, said London pledged 100 billion pounds in the first few months of this year alone.
Meg Hillier, a lawmaker from the opposition Labour Party who chairs the public accounts committee, said, with such large sums of money in play, and allegations of fraud and misappropriation rife, the spending must be properly monitored.
"Government expects to spend an eye-watering 372 billion pounds in response to the pandemic, and public accountability has never been more important," The Guardian newspaper quoted her as saying.
The spending watchdog, which is known as the NAO, said in its report that around half of the money will be spent on supporting businesses and employees, through initiatives including the government's furlough program, which ensures workers who cannot earn a living because of the pandemic receive financial support.
The NAO analysis found the United Kingdom has committed 97 billion pounds to health and social care to support initiatives such as the test-and-trace system and the vaccination program.
London has promised 55 billion pounds to support individuals, including the self-employed.
Another 65 billion pounds will be directed toward public services and emergency services.
The NAO said in its report: "The NAO's cost-tracker tool is vital as the primary public data source on COVID spending across government. With such huge sums going out the door, and government guaranteeing loans worth over 90 billion pounds, government faces a long road to recovery ahead."
The Times newspaper noted that, while the NAO estimates the government has committed 372 billion pounds, only around 172 billion pounds has been spent. Much of the remainder will be spent as "lifetime costs", including through 26 billion pounds of loans that the government made and is unlikely to recoup.
The BBC noted that the NAO also said on Wednesday the government had failed to adequately prepare for a threat on the scale of the pandemic, which has killed at least 128,000 people in the UK.
The NAO said: "While the response to the pandemic has provided new learning from both what has worked well and what has not worked well, it has also laid bare existing fault lines within society, such as the risk of widening inequalities, and within public service delivery and government itself."
The NAO singled out the government's communication with the public as something that must be improved.
Gareth Davies, the head of the NAO, told the BBC: "COVID-19 has required government to respond to an exceptionally challenging and rapidly changing threat. There is much to learn from the successes and failures in government's response."