Western report on Xinjiang gets debunked
Share - WeChat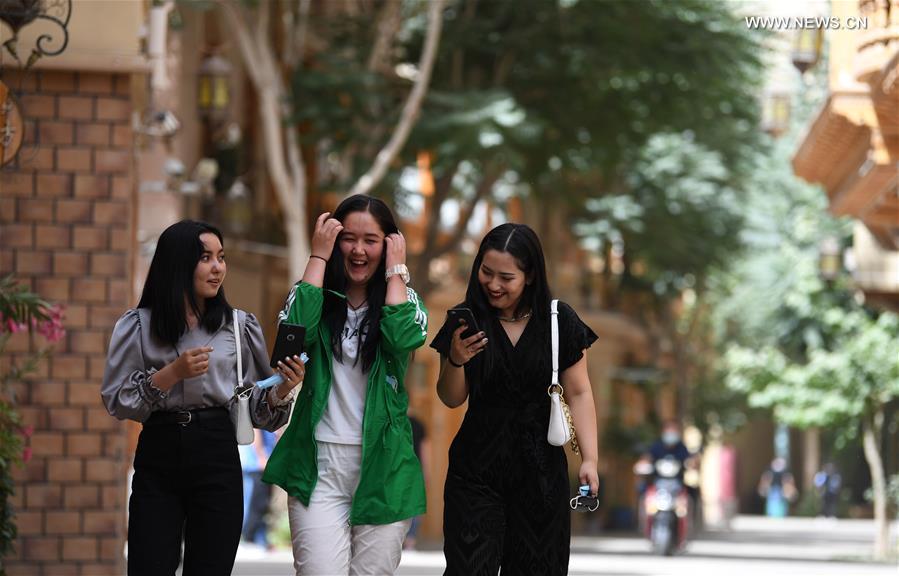 Analysis finds it appears to rely on fake, dubious or biased sources
A report recently published by United States and Canadian think tanks that accuses China of committing "genocide" in the Xinjiang Uygur autonomous region is void of any evidence and has an obvious political agenda. Such a groundless accusation is not in line with international law and is an insult to Xinjiang people, foreign and domestic scholars said.
"Making a determination of genocide must follow strict legal procedures with solid evidence. It isn't something that can be randomly determined by certain countries, organizations or people that have an ideological bias and political agenda. The deliberate move of claiming that 'genocide' is occurring in Xinjiang has trampled on international laws. Furthermore, it's an insult to people of all ethnic groups in Xinjiang," said Arken Samsak, deputy dean of Xinjiang University's School of Law.
He made the remarks after the Transnational Foundation for Peace and Future Research, based in Sweden, released on April 27 an analysis titled "The Xinjiang Genocide Determination as Agenda "to debunk the false accusation of "genocide" in Xinjiang.
The analysis pointed out many gaps in a report titled "The Uyghur Genocide: An Examination of China's Breaches of the 1948 Genocide Convention" that was jointly published on March 8 by the Newlines Institute for Strategy and Policy in Washington and the Raoul Wallenberg Centre for Human Rights in Montreal, Canada.
The "Uygur genocide" report comes across as containing fake, dubious or biased sources and deliberately leaving out fundamentally important perspectives, theories, concepts and facts, a Transnational Foundation analysis found.
"When you accuse another country of genocide, you must have rock-solid documentation. The supportive documentation of the report mainly comes from a database that is anonymous," Jan Oberg, co-writer of the analysis, told China Central Television during a recent interview.
Also, the sources used in the report-without exception-lean in the same politico-ideological direction, the analysis found.
What's more, the so-called independent scholars who produced it are actually not independent. They all have political motives. Some of them are closely linked to the US State Department or have a military background, Oberg said.
US front
"This report takes the role of being the documentation for US foreign policy," he added.
The report and its attempt at documentation of "genocide" in Xinjiang are perfectly fit to be used for such US policies instead of for a genuine human rights-only campaign and trustworthy advocacy, the analysis found.
The US has imposed a series of sanctions on Xinjiang-related businesses, for example in the cotton and textile industries, based on spurious human rights accusations.
"Those so-called scholars preferred choosing to believe in lies fabricated by certain individuals than listening to the Xinjiang people. It shows that they never care about facts, but make excuses for the forces behind them to interfere with China's internal affairs," said Mahmut Abudulwali, a researcher at the Xinjiang Academy of Social Sciences.