Probe makes historic landing on Mars
Share - WeChat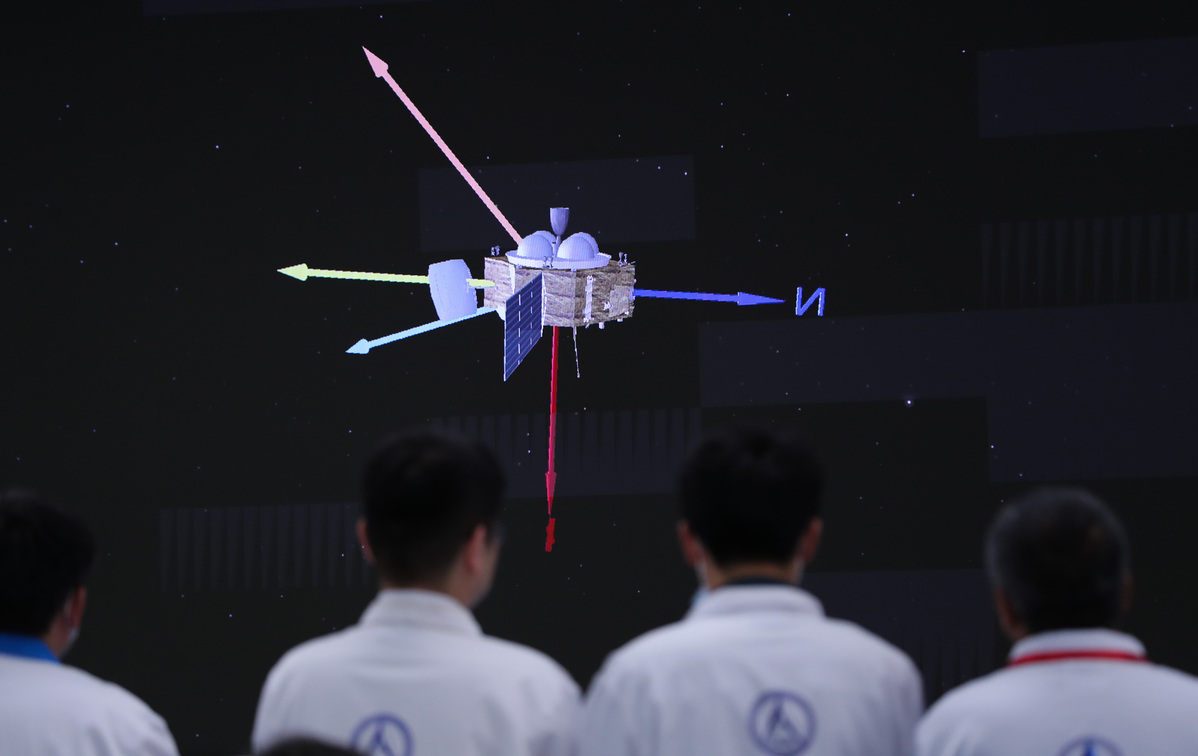 Lengthy journey
Tianwen 1, named after an ancient Chinese poem, was launched by a Long March 5 heavy-lift carrier rocket on July 23 from the Wenchang Space Launch Center in the southernmost island province of Hainan, kick-starting China's first mission to another planet in our solar system.
Propelled by a mixture of 48 large and small engines, the spacecraft rocketed more than 470 million km and carried out four midcourse corrections and a deep-space trajectory maneuver before entering the orbit of Mars on Feb 10. At that time, Mars was 193 million km from Earth. Because the two celestial bodies keep moving in their own orbits, a Mars-bound spacecraft must fly in a carefully calculated, curved trajectory to reach Mars.
On Feb 24, Tianwen 1 entered a preset parking orbit above Mars. The spacecraft was programmed to maintain that orbit for about three months to examine the preset landing site.
Tianwen 1 is the 46th Mars exploration mission since October 1960, when the former Soviet Union launched the first Mars-bound spacecraft. It followed the US' Mars 2020 mission, which has already deployed a rover, named Perseverance, and the first Mars-based rotorcraft, called Ingenuity.
Only 19 Mars missions so far have been considered successful.
Eight Mars orbiters are in active service as well as three operational rovers-the US' Curiosity and Perseverance and China's Zhurong.
Zhang Rongqiao, chief planner of the Tianwen 1 mission, said on Saturday that China has started planning for a sample-return mission to Mars, a task not yet achieved by any country.
Mars, one of the four terrestrial planets in the solar system and the most similar to Earth, is the most favorable destination for deep-space exploration. It also fires the imagination-among all scientific topics, people seem to be most enthusiastic about searching for life on other planets and an eventual attempt at interplanetary immigration.