Italy's all-court next gen serving notice to world
Share - WeChat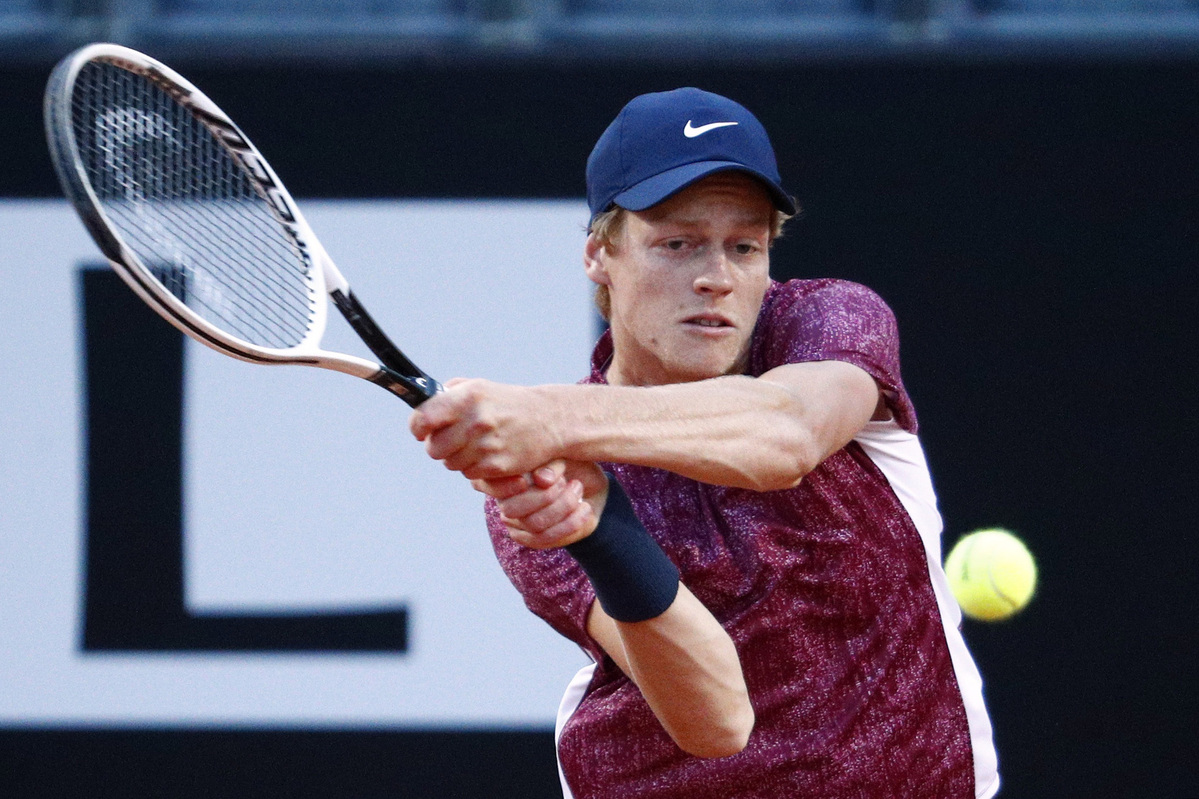 Country's coaching rethink reaps rewards as versatile new breed emerges
Jannik Sinner is just as comfortable on the hard courts of Miami as he is on the red clay of Rome, where he showed why he is so highly rated in a close 7-5, 6-4 defeat to Rafael Nadal on Wednesday.
Lorenzo Musetti modeled his all-court game on Roger Federer.
And Matteo "The Hammer" Berrettini has one of the biggest serve-forehand combinations in tennis.
The Italian men that are starting to crowd the ATP's Top 100-there are currently 10 ranked that high, a national record that arrived just in time for this week's Italian Open-are all-court players.
That's a major shift for a country once known for producing clay-court specialists. And one that has not had a men's Grand Slam singles champion in 45 years-since Adriano Panatta at the 1976 French Open (Italy's women have been more successful, including Francesca Schiavone's championship at Roland Garros in 2010 and Flavia Pennetta's at the US Open in 2015).
"We're trying to change the identity of our players," said Filippo Volandri, Italy's Davis Cup captain."We're training for modern tennis. That's why we have players who don't seem 'Italian' in terms of their technical style."
Italy's federation has relied heavily on statistical advisors to move on from the days of standing far behind the baseline, favoring long rallies and rarely dangerous serves.
"In modern tennis, most of the points end within four shots. If 75 percent of the points end within four shots, you've got to know how to train players to end points in four shots. ... That's why Berrettini is not a 'typical' Italian," Volandri said."That's where our resources are going and that's why everyone has changed."