Reporter's log: Guiyang, Nanning miraculously shatter first impressions
Share - WeChat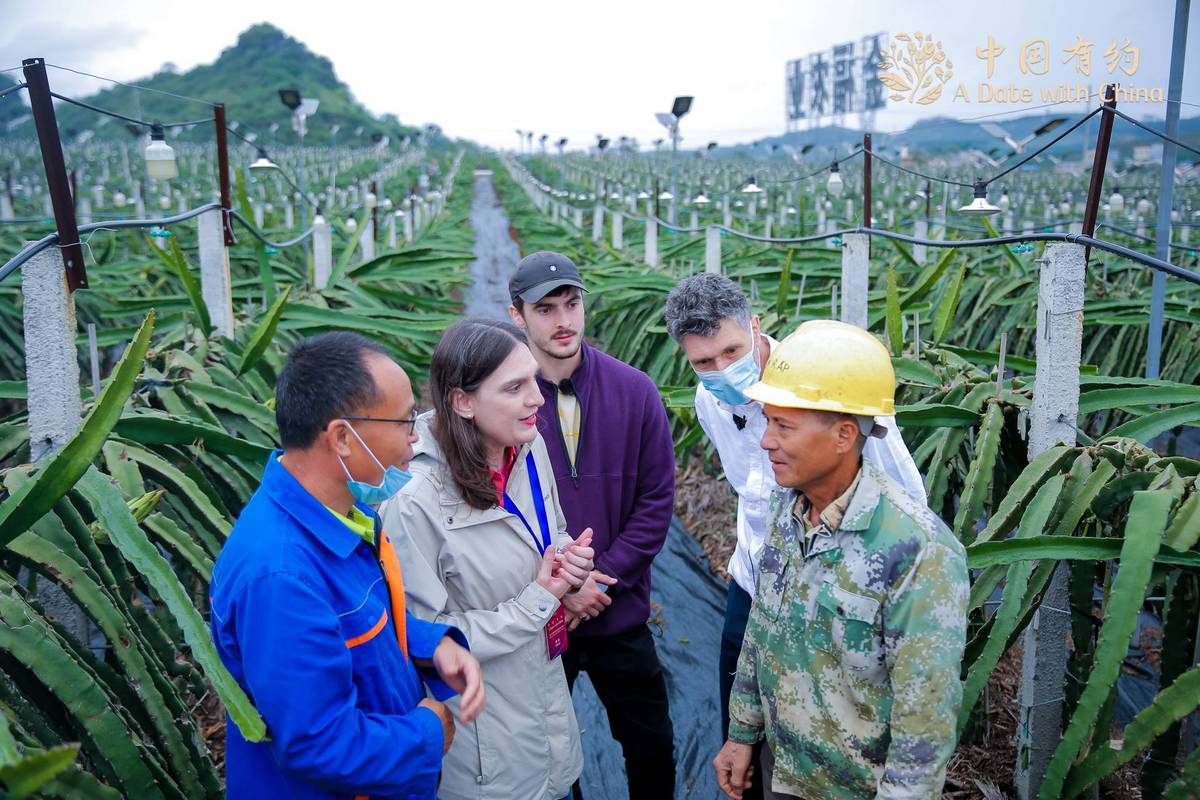 My first impressions of Guizhou province emerged from a 1999 guidebook on China, which began the chapter on the province with the words "Pity poor Guizhou." I hadn't even been there, and yet I felt sorry for the province.
Guangxi Zhuang autonomous region, home to the karst wonderlands of Guilin and Yangshuo, fared better overall in the guidebook's writeup, but not the city of Nanning, which barely merited a footnote in the chapter, with little to recommend a visit.
Never did I imagine that many years later I would set foot in both Guizhou, via Guiyang, as well as Nanning, through the "A Date With China" international media tour, and find them having transcended the guidebook descriptions, much like the bright lights of Guiyang that shimmered below my plane just minutes before landing.
In Guiyang, I observed firsthand how this once impoverished area of China has been leveraging high tech to develop new industries and build a prosperous future. At the Guizhou Big Data Application Exhibition Center, a robot spoke to me about the wonders of 5G. I rode an autonomous bus for the first time at the Chery Wanda Guizhou Bus factory, and marveled at an intricate machine in the Sinopharm Group Tongjitang (Guizhou) Pharmaceuticals plant which could, in clockworklike fashion, churn out a remarkable 6,500 capsules of traditional Chinese medicine per minute.
The Jinyuan community in Guiyang also introduced me to a unique instance of how China is constructing a more harmonious society: Volunteer lawyers in the community's comprehensive service center offer free legal assistance to anyone, in an effort to make justice and equality available to all.
The city of Nanning, where I wandered through lush tropical gardens with bougainvillea in bloom, also revealed its beauty through platforms that aim to provide wealth for all, based on local specialties.
The Zhuang Brocade Culture and Art Industry Base which I visited has joined hands with a world-renowned Italian fashion brand and employs Zhuang ethnic minority women to weave dazzling designs in silk, allowing the ladies to have a more comfortable salary, four times more on average than what they used to earn. At the Jinfu Dragonfruit Base, I met a man with a slight disability who previously had no income but now was a paid worker bringing home 2,000 yuan a month, so he could afford to send his daughter to school in the city.
Nanning also introduced me to models for a community of shared future for all businesses, with programs looking to uplift even the smallest firms to new heights through the power of cross-border e-commerce. Behind the glass windows of tiny studios in the Guangxi New Foreign Trade Incubation Base and the Lazada Cross-border Eco-innovation Service Center, livestream hosts speaking in Thai, Vietnamese, English and more were promoting everything from savory snail noodles to trusty circuit breakers to even sparkling princess gowns in Cinderella blue, all produced by Chinese companies. These livestreams I watched were just one small part of an entire suite of services, helping firms that might not otherwise have the resources or abilities to tap into the many profitable markets outside of China.
This weeklong trip has left me feeling incredibly privileged to witness the life-changing progress taking place in cities beyond the urban glitz of places like Beijing and Shanghai. Far from the "pitiful" descriptions I once read, Guiyang and Nanning now deserve our pride.
And as China speeds toward the future, I can't wait to see how these places, as well as others, will continue to evolve at a miraculous pace -- and defy my first impressions all over again.