Event raises awareness of depression
Share - WeChat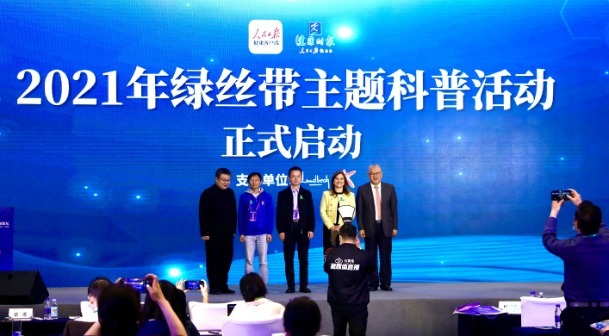 The importance of raising awareness of mental wellbeing is increasingly emphasized since the COVID-19 pandemic.
Such a change can be seen as this year's Healthy China Forum, initiated by subsidiary bodies of People's Daily, has set up a sub-forum especially focusing on the topic in Beijing on Wednesday.
The World Health Organization estimated in 2017 that China had about 54 million depression patients, while a 2016 academic paper said only 8.7 percent of the patients would see a doctor in urban China.
Zhang Jin, founder of self-help and mutual assistance community for the patients and their families, Dogo, and former deputy editor-in-chief of media group Caixin, recalled his battle with the disease at the occasion.
As restoring depression patients' social function is the ultimate goal of rehabilitation, he called for long-term systematic support from the whole society.
Yang Fude, Party secretary of Beijing Huilongguan Hospital, one of China's largest psychiatric hospitals, said stigma is one of the main reasons patients and their families choose not to seek for treatment, and as the risk of depression and anxiety increases amid the pandemic, more attention should be paid to mental wellbeing.
The earlier the patients get proper treatment, the better for remission and rehabilitation. Yang pointed out that this principle's also suitable for people with mild symptoms.
During the sub-forum, the Chinese branch of Lundbeck, a global pharmaceutical company specialized in brain diseases and a supporter of the sub-form, launched 2021 Green Ribbon Disease Education Campaign.
Since 2018, the education campaigns have been dedicated to giving customized lectures to university students and working people to publicize knowledge about mental health and raise their awareness of mental illnesses with high incidence like depression.
More than 50 lectures have been held offline and online in around 20 cities around the country, according to Lorena Di Carlo, managing director of Lundbeck China.
Most Popular