New law bans wasting food, binge videos
Share - WeChat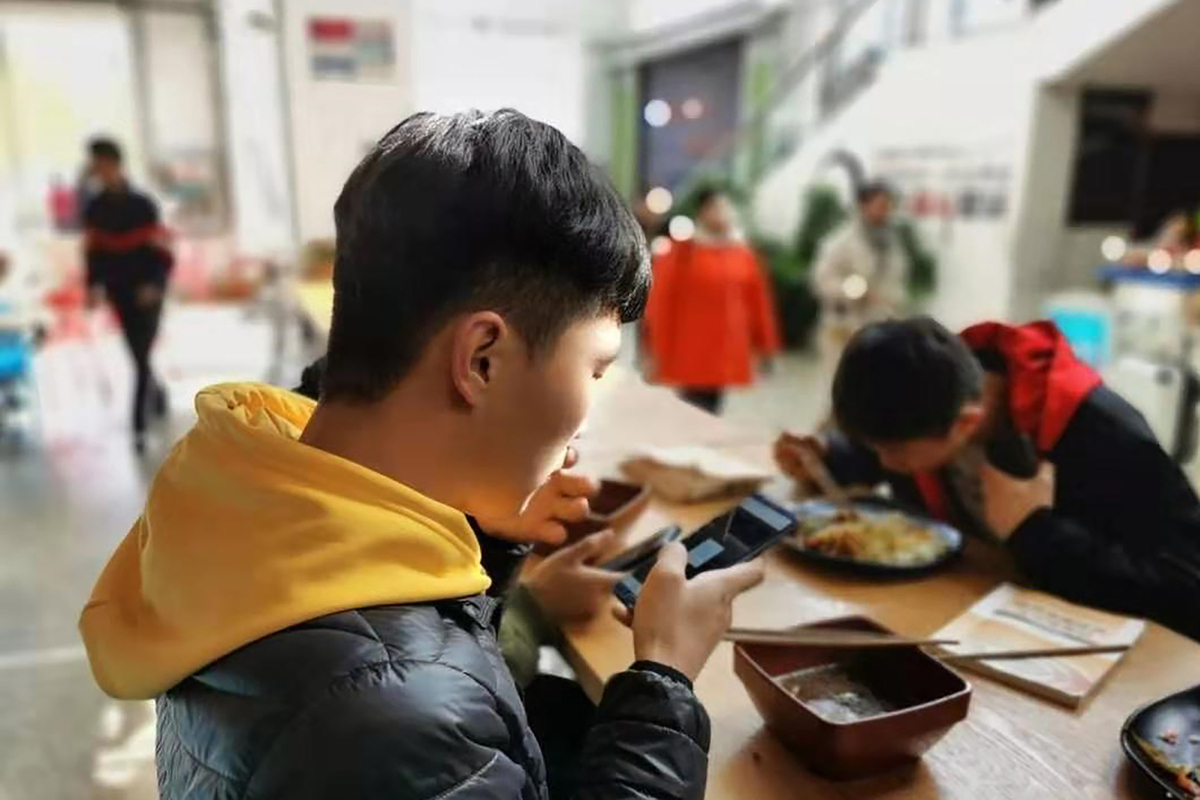 Governments to supervise behavior of restaurants, schools, markets, malls
Those wasting food, including catering services that mislead consumers to order too much food and people making videos of excessive eating, will be punished in accordance with a newly passed law.
The law on preventing food waste stipulates that restaurants will face a fine of up to 10,000 yuan ($1,540) if they mislead consumers to order excessive food, cause waste and refuse to rectify the problem after being warned by market supervision agencies.
It clarifies a ban on making or broadcasting programs or videos on binge eating, stating that violators who do not correct their behavior after being reminded by cyberspace administrations will be fined a maximum of 100,000 yuan.
It also orders governments to play their supervisory role, not only paying close attention to meals served for public affairs, but also regulating the behavior of food providers, such as restaurants, canteens, schools, tourist operators, markets and shopping malls.
The 32-article law was approved by the Standing Committee of the National People's Congress, China's top legislature, on Thursday after two reviews, and it took effect immediately.
Yuan Jie, an official from the Legislative Affairs Commission of the NPC Standing Committee, said the harsh punishments and the intensified supervision is a major part of the law, which aims to curb a problem that is a common subject of public complaints.
President Xi Jinping has emphasized on many occasions the need to stop the waste of food since the 18th National Congress of the Communist Party of China in 2012.
"But the waste problem is like an illness that still exists and happens again and again," Yuan said.
In August, Xi stressed putting an end to wasting food, calling for a long-term solution by improving legislation, strengthening supervision and taking effective measures.
While contributing to safeguarding the country's food security, promoting its traditional virtue of thrift and keeping sustainable development, Yuan said the law also offers standards for food consumption and gives legal backing to administrative inspections.
Additionally, governments above county level are required to tell the public how they fight food waste and what measures they will take every year, according to the law that was seen to be of importance in creating a healthy, rational and green lifestyle and consumption.
As a part of China's core traditional values, thrift and prevention of food waste have been enshrined in the Constitution and upheld in the Civil Code that came into effect at the beginning of this year.
In 2014, central authorities released a guideline on curbing waste in government reception banquets, office canteens and restaurants as part of a broader effort to fight extravagance and the abuse of public funds.